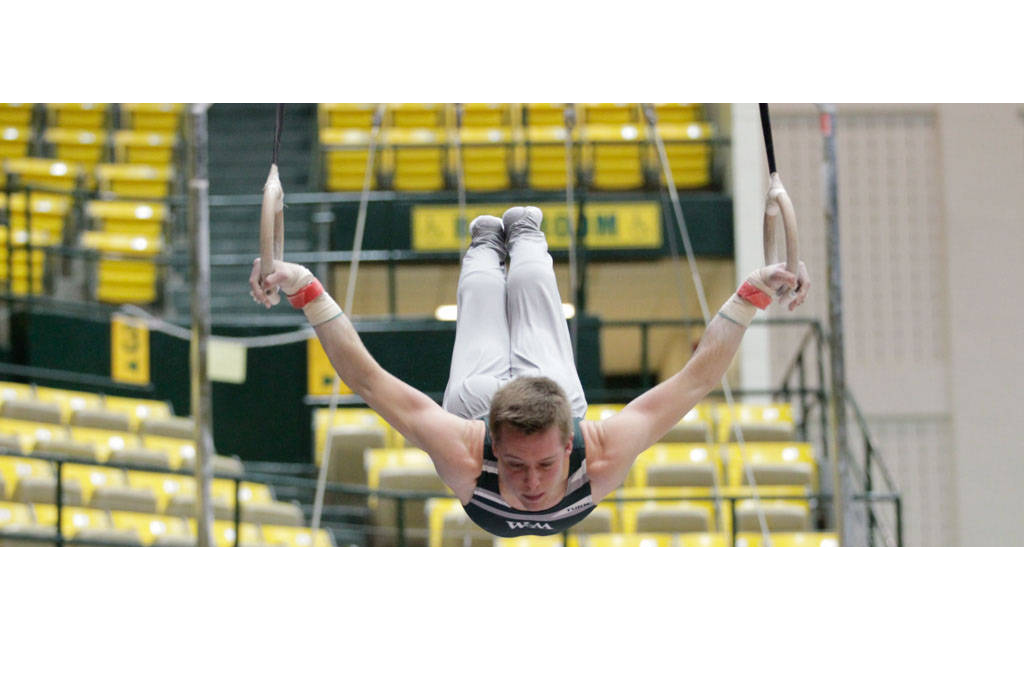 William and Mary competed in two tournaments over the weekend, winning one and earning a second-place finish in the other.
The men topped Springfield, 412.300-407.800, Sunday night in Springfield, Mass. The score marks the program's best this season.
Junior Neal Courter won the floor with 14.2 points. Senior classmates J.J. Jindra and Michael Deitz both won events, with Jindra taking the rings (14.35) and Deitz scoring 14.4 points on the high bar. Jindra scored a team-high 81.9 cumulative points.
The women scored a season-high 194.350 points — good for seventh in program history — en route to finishing second in the Sweetheart Invitational Saturday evening.
North Carolina State (195.850) won the women's event, while George Washington (194.125) finished third.
Senior Maggie Lundeen registered the Tribe's lone event win after posting a 9.900 on the floor. The College also posted season highs on the vault, beam and floor. Graduate student Larson Lasek and junior Brittany Stover each scored 39 overall points, and sophomore Olivia O'Connor scored 38.675 across four events.