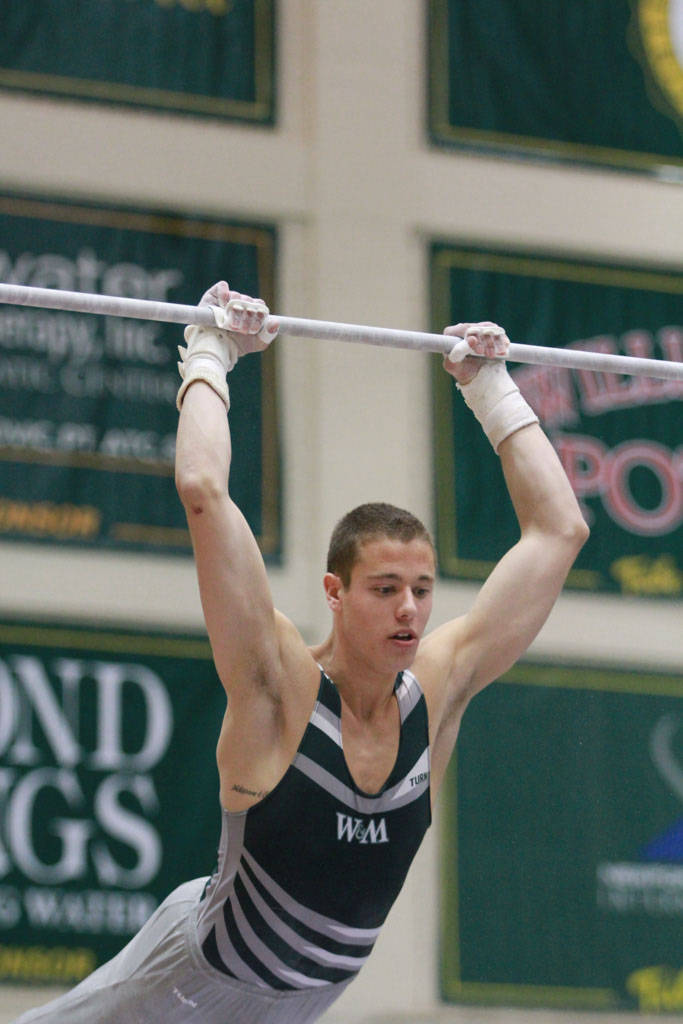 Despite racking up the second-highest point total of the season, the No. 15 men's squad lost by a two-point margin in a close contest to No. 12 Army Saturday in Kaplan. The score was 413.8 to 411.8.
Though the team was unable to secure the victory, senior Michael Deitz still managed to have a successful senior night, as he won the high bar with a score of 14.3 for the event title. Junior Keaton Ackerman claimed first place on the pommel horse with a 14.5 mark. Keaton and Deitz greatly aided the College's effort as the squad took both the high bar and the pommel horse by scores of 67.1 and 69.2 respectively.
However, the Tribe was unable to outperform the Black Knights on the floor, vault, parallel or rings, despite a few excellent results from individuals. Freshman Jeremiah McReynolds registered a career-high 13.8 in the rings event. The Tribe nearly notched its highest score of the season in vault with a 71.65, an event in which Dietz achieved a season-high mark of 14.6.
Sophomore Rob Meyer spearheaded the Tribe effort on the parallel bars with his score of 14.1, which placed him second in the individual standings for the event.
Another sophomore also had an outstanding night, as sophomore Aria Sabbagh placed 2nd overall after competing in all six events with a career-high cumulative score of 81.2, followed closely by Ackerman's 78.85 total.
With the regular season behind them, the Tribe will look to continue to challenge its top performances over the course of this season in the USA Gymnastics Collegiate Championships in Colorado hosted by the Air-force Academy this weekend. Competition is set to begin Friday at 4 p.m.