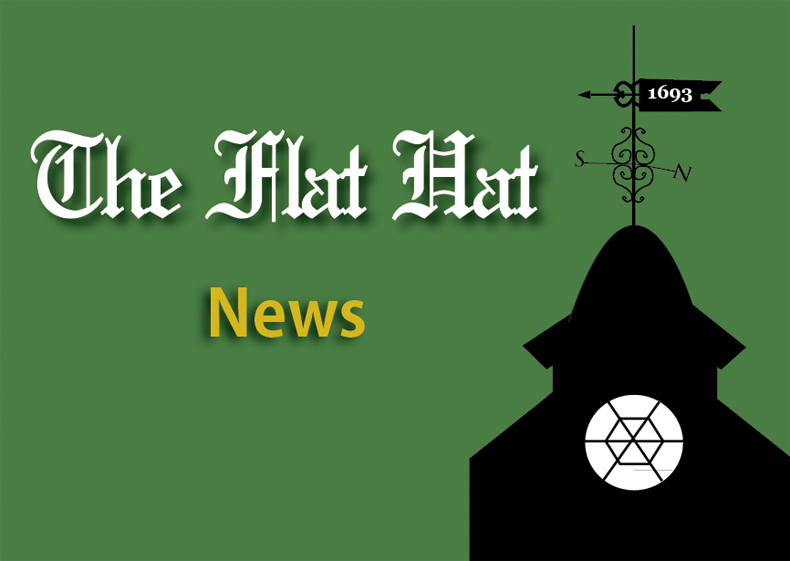 African American and black student organizations on campus communicated their support of black students at the University of Virginia in an open letter sent Thursday. The letter came as the university, located in Charlottesville, reels from the March 18 arrest of third-year U Va. student Martese Johnson. College of William and Mary President Taylor Reveley also spoke about the incident, saying in a statement that the incident challenges the College community to come together.
Johnson was arrested by Alcoholic Beverage Control agents after midnight Wednesday and charged with resisting arrest, obstructing justice without threats of force and profane swearing or intoxication in public. A video of Johnson's arrest, which shows him bleeding from the face, received national attention and led to protests at the university. The Virginia State Police launched a criminal investigation into the officers' use of force Thursday.
According to Ebony Lambert '16, who is secretary of Alpha Kappa Alpha Sorority and drafted the letter, the arrest in Charlottesville is indicative of a greater context of oppression directed at black bodies.
"Just because [Johnson] was removed from Williamsburg and wasn't one of our students  … doesn't mean the wound wasn't felt by all of us," Lambert said. "The assault was characteristic of historical tensions and things that we are used to. It's more of  the same."
College president Taylor Reveley applauded efforts by the state to investigate the arrest and said the impact of the incident will not be limited to U Va.
"What just happened at University of Virginia is bound to have an impact on race relations beyond Charlottesville, including on our campus, just as other events far from Williamsburg have had an impact on us," Reveley said. "At William and Mary it makes all the more important that we come together in ways that allow us to talk openly about race and about how we can do better in our own community."
Chon Glover, who chairs the President's Task Force on Race and Race Relations and is co-chair of the Committee on Diversity, said that she was deeply troubled to learn about Johnson's arrest.
"Although I do not know all of the information, it is my hope that the state investigation will provide the facts," Glover said.  "This is a difficult time for our colleagues and friends at University of Virginia and we must keep them and Martese in our thoughts."
Hannah Kohn '15, Student Assembly director of diversity initiatives, said the incident is a reminder for students at the College to be proactive.
"We need to spend time having these challenging conversations, being honest with ourselves and with others, and being willing to listen when people say that they're hurting, even if we don't feel the pain personally," Kohn said. "And though that will take time out of our busy schedules, we have to decide that is worth it and that we will commit to using our voices for good, to speak out for others so this doesn't happen again, and especially not in Williamsburg."
William and Mary Campus Police Department Chief Deborah Cheesebro, who sits on the President's Task Force on Race and Race Relations, is away from campus this week and could not be reached for comment. The task force will have its first meeting Thursday, March 26.
Williamsburg Police Department spokesman Greg Riley declined to comment on an incident currently under investigation that does not involve members of the Williamsburg Police Department.