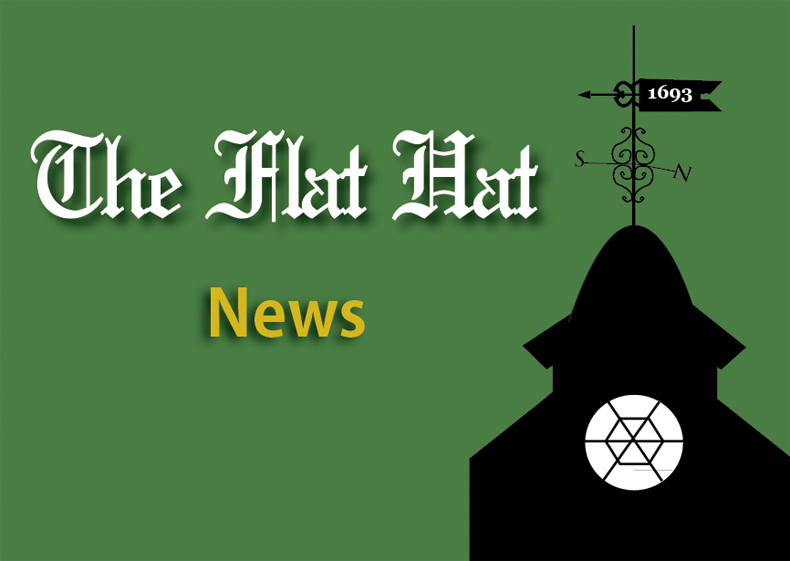 The College of William and Mary hosted an open conversation on suicide prevention and mental health April 22 in light of recent criticisms by alumni, students and parents about mental health on campus.
More than 130 people attended, with students making up more than half of the audience. The rest consisted of administrators, faculty and staff. Senior Assistant Dean of Students Donna Haygood-Jackson, director of CARE and Sexual Assault Response services, was notably absent. Haygood-Jackson has been out on personal leave for weeks, according to Dean of Students Marjorie Thomas.
College President Taylor Reveley opened the event by saying that the loss of a student due to accident, illness or suicide affects administrators, too. Reveley began by asking for the conversation to focus on what more the community should be doing.
Vice President for Student Affairs Ginger Ambler '88 Ph.D. '06 and Associate Vice President for Health and Wellness Dr. Kelly Crace followed Reveley's introduction. Crace talked about the College's multi-dimensional approach to suicide prevention to ensure students, faculty and staff are aware of the resources available to them. The document was the topic of an email sent to the community by Ambler earlier that day and was the focus of multiple student questions.
Throughout the event, administrators emphasized that they were not present to defend their policies or actions — they were there to listen. Associate Director for Community Development Holly Alexander Ph.D. '12 said that she came just to listen and understand the student perspective.
"Even though we're not all on the front lines of working with students in crisis, I think all of us are, in some way, affected by this — sometimes very personally because of things in our own backgrounds or just because we care," Assistant to the Vice President of Student Affairs and Director of Student Affairs Planning and Assessment Jodi Fisler said.
Students retained the microphone for the majority of the event, sharing stories, asking questions and suggesting changes to the administrators present. Many voiced concerns about the lack of access to the Counseling Center, requesting extended and weekend hours and saying there still isn't a full-time psychiatrist at the center.
One student spoke about how the College deals with death, saying there is no real mourning time and students are simply expected to go about their day. She mentioned the seeming lack of empathy and how that adds to the administration's reputation for putting academics above student health.
Others were unhappy with the administration's policies — primarily the wellness agreement, a document students returning to campus after a leave of absence are sometimes required to sign. A few speakers expressed the feeling that they were being prevented by the administration from returning to campus and that they were not wanted back. Many used the phrase "forced off campus."
Thomas, in response, said that when helping students in crisis, the Dean of Students office is concerned with getting students the right type of care, even if that may be at home or just off campus so that they can learn the strategies to be successful in life.
"I think for me, one of the things about the process and the policies is that many of our students, if not overwhelmingly most, not only come back, but they've learned strategies to sustain themselves beyond that moment — beyond that semester," Thomas said. "[Al]though graduating is really important, for me as a dean it's important that I know that they've learned those strategies for the rest of their life and that we played a role in that."
Thomas, along with other administrators, continuously acknowledged that there were areas in which the College had fallen short, as demonstrated by the necessity of this kind of event. Crace highlighted the fact that the conversation itself was a successful start.
"Every town and community and every college and university is struggling with this," he said. "Not every university or college is coming together like this and sharing our pain, and sharing our anger and our frustration, and sharing other things that we can do to improve, and that's what's special about this community."
Executive Director of the School of Education's Center for Gifted Education and Jody and Layton Smith Professor of Psychology and Gifted Education Dr. Tracy Cross studies mental health issues — particularly relating to suicide — in gifted students. Cross is chair of the advisory board that grew from a three-year grant given to the College in 2012 from the Substance Abuse and Mental Health Services Administration within the Department of Health and Human Services. The board was created to address mental health concerns and risk factors and how to address them. The grant expires this year and will rely on private donations going forward, according to Crace.
"I have to say, I've been at five universities," Cross said. "This one seems to have the most going on for its students relative to mental health issues, but it also brings somewhat more attention to itself by virtue of having open events and so forth — it makes this information available to the general public in ways that other universities don't, and that's kind of risky when you do that in terms of perceptions that people have. I've been proud to be a part of this team."
Provost Michael Halleran and Director of the Counseling Center Warrenetta Mann were present in addition to Rector Todd Stottlemyer '85, who came with other members of the College's Board of Visitors, whose meetings took place this week.