Last Sunday, April 26, John McCutcheon played for a full audience of Williamsburg residents and a few students from the College of William and Mary at the Williamsburg Regional Library.
"[The library hosts] all kinds of stuff, from plays, to concerts, to juggling acts," Williamsburg Regional Library Services Assistant Micah Lewis said. "We might be looking into bringing in more students from William and Mary. Most of what we get is from local people who know the groups."
McCutcheon walked onto the stage and wordlessly began playing the banjo. His fingers flew across the instrument as his foot tapped along. McCutcheon used several instruments throughout the show, including the hammered dulcimer, a key component of folk music.
Members of the audience were enthusiastic about his performance.
"The concert was fun, [and] he has a great presence," Peter Ronson '15 said.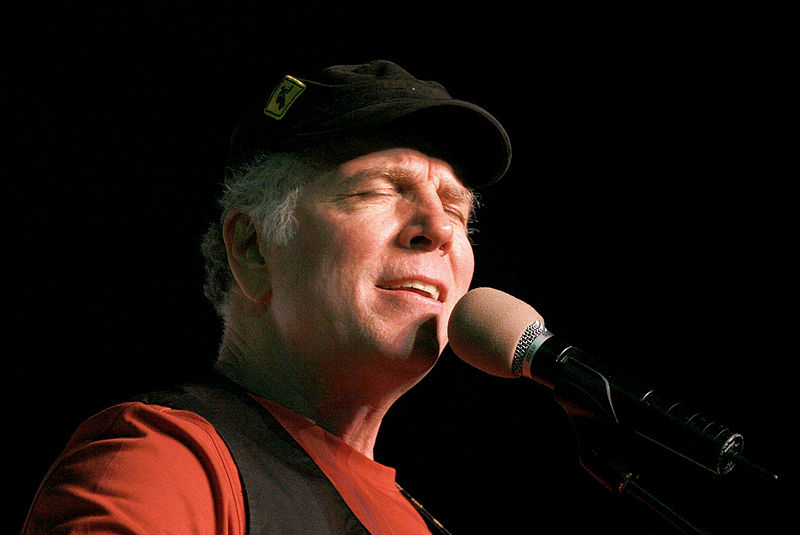 McCutcheon is arguably one of the most prominent folk musicians today, and he is quite well known in folk music circles. He has been playing instruments such as the banjo, guitar and hammered dulcimer for over 40 years.
"The most interesting thing I found was not how to play music, but the why of playing music, how music fit into communities, the role it played," McCutcheon said.
Several of McCutcheon's songs have strong political undertones. His most recent album, "Joe Hill's Last Will," is composed of covers of songs written over a century ago.
McCutcheon has also written eight children's records, and he played several children's songs over the course of the evening. He began writing them as a response to children's albums he found inadequate.
"At that time, I found [other children's albums] condescending and unmusical," he said.
"Find your passion. Don't let anything stand in your way. You are young. Now is the time to fail." —John McCutcheon
McCutcheon spent more money than he had ever previously spent on a record, collaborating with the people he saw as the best musicians in order to create a revolutionary children's album.
According to McCutcheon, in many ways, folk music is about bridging the gap between generations and telling a story that spans centuries.
"Folk music is the oldest music in the world," McCutcheon said.
McCutcheon said that while he was in college, he wanted to reject all preconceived notions of music and forge his own path.
"I had to learn to pay attention," he said. "That's the job of the artist. You are paying attention to the world around you. It's how you join those two things together. It's how you bring the inside outside, and that's how you make art."
McCutcheon said he was lucky enough to find his passion early, and that finding your passion is all about finding the core of the issue, which he calls your wellspring.
While in college, McCutcheon petitioned one of his professors to let him spend several months in Appalachia in order to gain firsthand experience in folk music. He was searching for his wellspring.
"You need to start off with that kind of open mind. Let the evidence take you where it leads, rather than you steer it to simply validate your preconceived notions," he said.
McCutcheon offered words of encouragement to the students in attendance.
"Find your passion," he said. "Don't let anything stand in your way. You are young. Now is the time to fail. I was 20 years old, I had no responsibilities other than to learn. That's the job of the college student. If I fell on my ass, if I was a failure, who cared? I've got a whole life ahead of me."