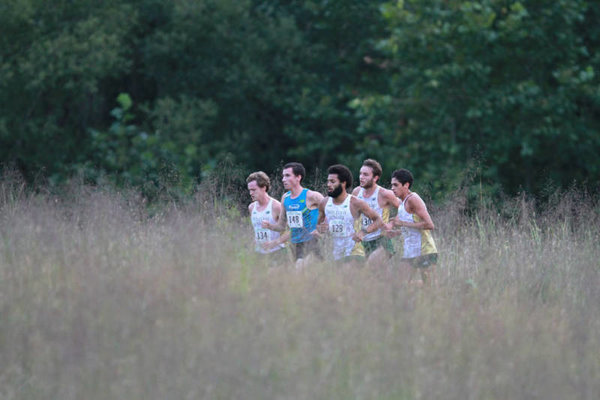 William and Mary took no time to reaffirm its regional dominance, as both the men's and the No. 14 women's teams collected first place titles at the Christopher Newport University XC Opener last Tuesday.
Coming off a season in which both teams won the Colonial Athletic Association championship, the Tribe entered the first race with plenty of confidence. Both the men and women competed in a 10,000-meter relay, in which pairs of runners each ran two 3,000-meter legs and two 2,000-meter legs.
Facing local rival Virginia Commonwealth, the men's squad placed five duos in the top 10. Sophomore Ryan Thompson and junior Faris Sakallah set the pace, finishing the relay in 30:13.93, more than six seconds ahead of their closest competitors. Junior AJ Tucker and sophomore Chris Hoyle crossed the finish line in fifth place, clocking in at 30:36.64. Sophomore Asher Smith-Rose and senior Ryan Gousse followed with a seventh place finish, coming in exactly nine seconds after Tucker and Hoyle. 
Facing local rival Virginia Commonwealth, the men's squad placed five duos in the top 10.
Senior Paul Gates and graduate student Nathaniel Hermsmeier came in right on Smith-Rose's and Gousse's heels, completing their run in 30:50.39. Finally, junior Kurtis Steck and sophomore Mac Haight ended the Tribe's successful day, coming in ninth with a time of 31:39.60. In the team standings the College crushed the Rams, scoring seven points to VCU's 18.
In the women's competition, the Tribe faced VCU along with University of Richmond. Senior combo Emily Stites and Leanna Eisenman mimicked Thompson and Sakallah's performance, completing the race first in 35:41.14. Close behind were senior Becca Eudailey and sophomore Regan Rome, finishing just .34 seconds after Stites and Eisenman at 35:41.48. After neck-and-neck first and second-place finishes between the four teammates, no relay duo clocked in over the next minute.
Barely a second after the 37-minute mark, sophomores Audrey Gordon and Molly Breidenbaugh claimed fifth place. Senior duo Felicia Hammer and Meghan McGovern and junior team McCall Ledgett and Molly Applegate finished sixth and tenth, respectively, giving William and Mary five groups in the top 10.
Sophomore Lindsay Myers and senior Erica Amatori came in 15th with a time of 40:13.67, followed shortly by seniors Meghan Mulroy and Ashley Bruce, finishing in 40:38.52 to earn 17th place. On the team scoreboard, the Tribe scored eight points to triumph over Richmond at 14 points and VCU at 32 points.
The Tribe returns to action Sept. 18-19 when they host the 57th annual William and Mary Cross Country Invitational.