In case Colonial Williamsburg did not provide students with enough stress relief with the presence of dogs, a new (historic) canine is about to be added to the litter: Liberty, the Briard puppy.
Liberty will act as Colonial Williamsburg's new mascot and reenactor, portraying George Washington's dog. Her first public appearance is slated for September 19in at the Dogs of DoG Street event, where she will lead a march down the historic street alongside a George Washington reenactor.
Not yet finished with her basic puppy training, the four-month-old Briard also has therapy dog training to look forward to in order to perform her mascot duties.  Before becoming officially trained, however, Liberty will be introduced to the community.
"We're letting her take a break because word is out there about her," Managing Editor of the Making History Blog, Jessica Ross said. "We want her to have an opportunity to meet guests and interact with the kids."
The idea for an official mascot surfaced early this summer, as Ross was placed on a cross-department committee to help plan Liberty's first event. An event revolving around a dog mascot follows in the footsteps of other child-focused initiatives launched by Colonial Williamsburg.
"We need to get kids excited about coming to Colonial Williamsburg," Ross said. "More than anything, this gets the kids excited to learn about history [and] ask more questions."
Liberty will be living with a costumed handler in Colonial Williamsburg hired specifically to work with her. Once trained, she will also make visits to some of the area's hotel properties. In the future, guests will also be able to track Liberty via GPS.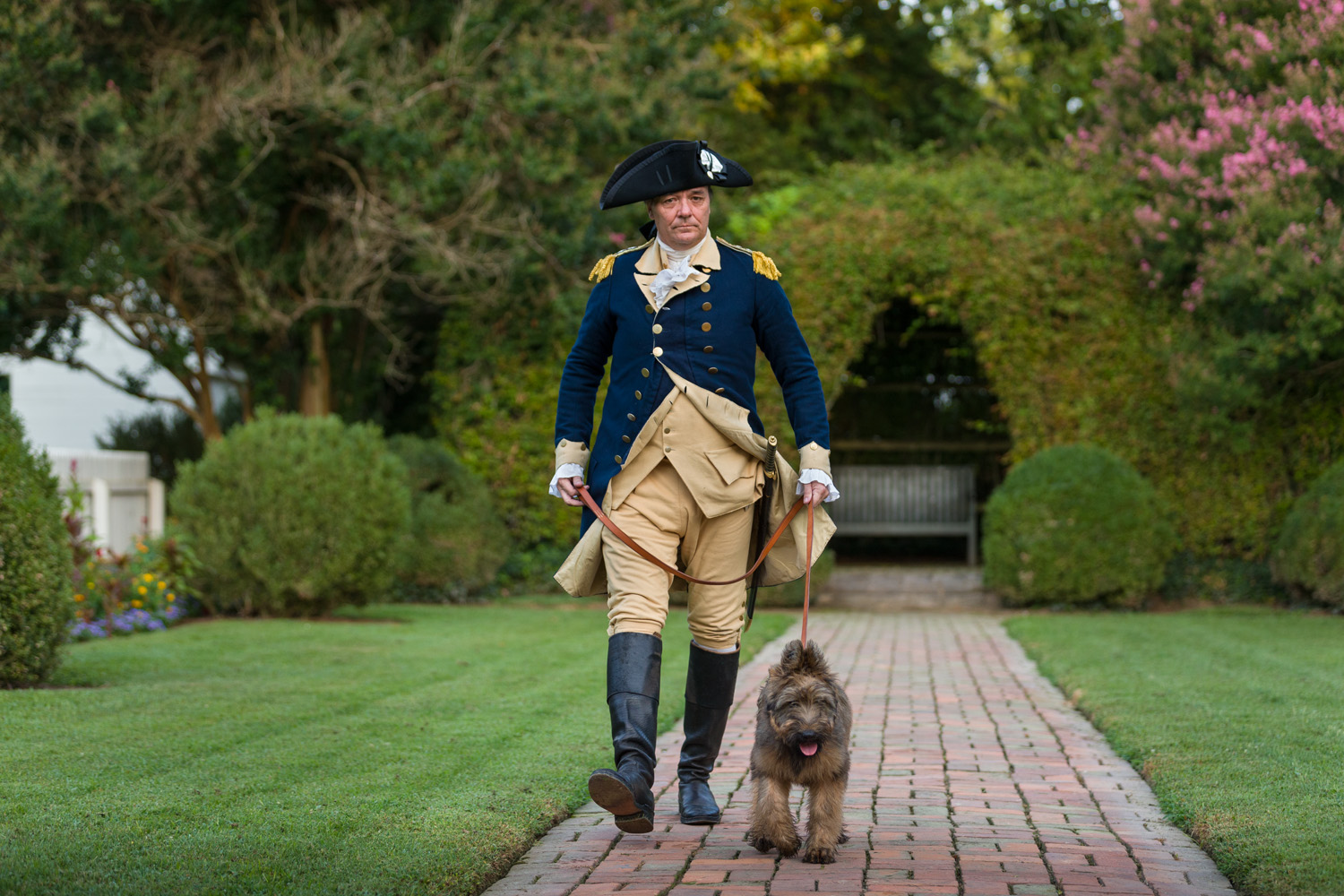 Williamsburg is no newcomer in the colonial pets business, as colonial cats have been the area's unofficial mascots for some time.
"We know already that guests are drawn to the cats, and they're drawn to the lambs each season," Ross said. "So we know that there's that tie with the dogs."
The reasoning behind choosing a Briard as Liberty's breed is both historical and practical.
"The Briard stood out to us as a distinguishable breed," Ross said. "When you walk down the street and you see a Briard, you're going to have no doubt that that's Liberty."
The Briard also has its roots in colonial history. According to a Colonial Williamsburg press release, Thomas Jefferson brought the breed to the United States in 1790. It is also believed that Jefferson gifted two puppies to George Washington during his first term as President.
Liberty's inaugural event, Dogs of DoG Street, involves a charitable partnership with the Heritage Humane Society. Donations from a wish list (available at colonialwilliamsburg.com/dogs) will be accepted to help out animals at the Humane Society.
"Partnership with the Heritage Humane Society was very early on in the process," Ross said. "There were a lot of avid animal lovers on our committee, and we thought, 'Who would be a better partner than the Heritage Humane Society?'"
The Heritage Humane Society — which serves three municipalities including the City of Williamsburg — shelters and finds home for 1,400 animals a year.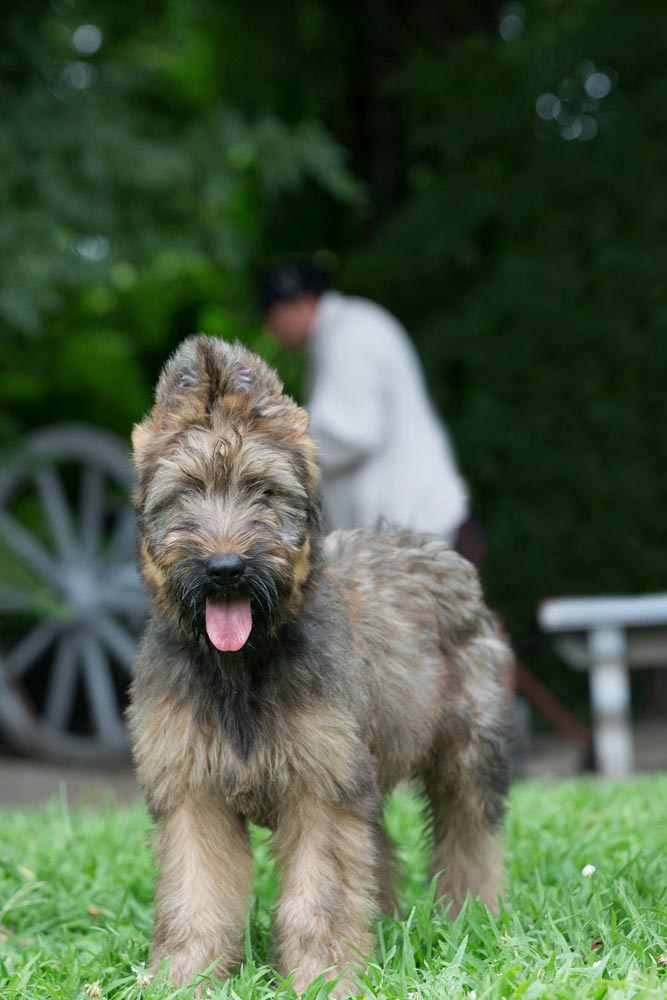 "Our mission is to help animals that are in transition between their forever home," Director of the Heritage Humane Society, Kim Laska said.
The Humane Society is no stranger to events like Dogs of DoG Street, as they participate in over 40 events each year.
"We're always looking for additional revenue streams, and ways to get our animals out into the community," Laska said.
The partnership between Colonial Williamsburg and the Heritage Humane Society began around the beginning of this past summer.
"It made a very natural linkage to have Heritage involved with that partnership from the very beginning," Laska said.
Leading up to the event, Colonial Williamsburg is publicizing some of the Humane Society's adoptable dogs on their website and through social media in an attempt to find their "forever homes."
"We couldn't be more excited. The photo ops they've been able to do with our dogs… are beautiful," Laska said. "We take cell phone pictures with animals when they're out for a walk, but it's nowhere near the quality that [Colonial Williamsburg] can provide to us."
Dogs who are not adopted by the time of the event will be at Dogs of DoG Street. The Heritage Humane Society's presence at the event does not end with dogs and donations, as they will have a booth set up to provide information about how people can get involved.
"I'm hoping we're going to be able to recruit a lot of volunteers," Laska said.
The Humane Society has anywhere from 20-50 student volunteers from the College over the course of a year, offering up to three volunteer orientations a month.
"When the volunteers come in, they have the opportunity to spend a lot of time with pets and really take them for an extended walk, and play with them," Laska said.
Emma Feeney '16 has been volunteering with the Heritage Humane Society for three years, and is currently their project head through Circle K International, a campus volunteer organization.
"I think [Dogs of DoG Street] will be great because students get so busy and not everyone has the time to commit to volunteering," Feeney said. "But they can go and learn more about Heritage."
Feeney has witnessed many of her Facebook friends sharing the upcoming event, and hopes that people follow through with their excitement by turning up.
"When we first announced it on Facebook," Ross said, "We got hundreds and hundreds of photos from across the country of people uploading pictures of their dogs to welcome Liberty to Colonial Williamsburg. Even if they can't make it for the event."
The event, held in conjunction with the Williamsburg Farmer's Market, has already garnered over 500 attendees on social media. Ross attributes some of the popularity to dog lovers.
"Being away from home is hard enough — being away from your family," Ross said. "And being away from your dogs is equally difficult, so that's why I think this is an opportunity to just kind of come out and meet people in the community, and meet dogs."