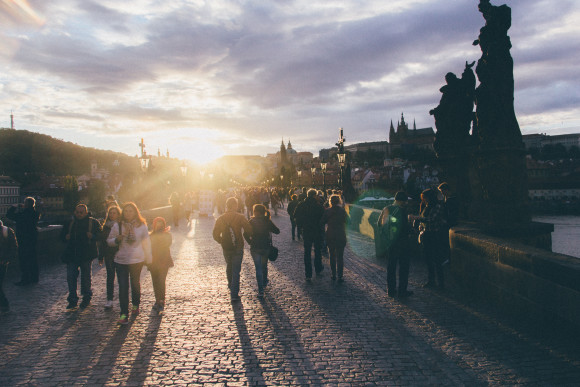 It has been just over two weeks since I arrived in Prague — or so my editor informs me. In this city the time could be measured in other ways: 100 sausages, for example; or 20 liters of Czech Pilsner; or 10 nights of sleep. It's been a little crazy, but more on that in a moment.
I live in a flat in a nice hipster neighborhood with four other guys — three Americans and one local who was born in Slovakia. The way the program is set up, facilitated by a study abroad company called CIEE, the 200 or so of us Americans are dispersed in flats throughout the city, with some extras in home-stays with Czech families or living in dormitories. The flat I'm staying in was an unexpected victory. Parked out front the first night was a Ferrari, two Audis and a Lamborghini. We have three bathrooms (including two showers and a bath — I'm a bath person) and two balconies, one of which is connected directly to my room. In the basement there's a hot tub and a sauna, although we haven't gotten access yet. (There were some problems negotiating with the landlord after a rumor spread that he was in the Czech mafia. Because I'm writing in a public forum I'll just say that those rumors are probably mostly false.)
No one is quite sure how we got so lucky — or what our neighbors think of us — but for the moment, we are living large. Not just at home, either. Because of the strength of the American dollar, it's possible to go to a nice steak house to eat and drink for 10 dollars. The best sushi in the neighborhood? About eight dollars. It costs about the same amount, or less, for a half-hour Thai massage, or to attend a premiere at the National Theater. Of course, getting a Thai massage, and just a massage, in a city where prostitution is not just legal but prolific, when one does not speak the language, can be dicey. So too with the theater. I imagine somewhere out there a nice employee at the National Theater is speculating about the two Americans who could not speak Czech but ended up in the second gallery watching V rytmu swingu buší srdce mé. Great show, by the way.
Of course, getting a Thai massage, and just a massage, in a city where prostitution is not just legal but prolific, when one does not speak the language, can be dicey. So too with the theater.
And then there's the beer. At some point it will be time to write an entire blog post about the beer here, but for now it should suffice to expand a little on the saying that "beer is cheaper than water." I have heard this said about cities where beer is cheap but not, in fact, cheaper than water. In Prague, the saying is literal. It is also political. Tap water is only offered for a fee in most places here; generally, that fee is greater than the price of at least one, and occasionally many, beer options. Health Minister Leos Heger has actually proposed a new law that would require restaurants to offer at least one nonalcoholic option (think: water) cheaper than beer. In a country that drinks double the amount per capita as America and more than any other city in the world, this proposal is actually pretty controversial, which probably says something.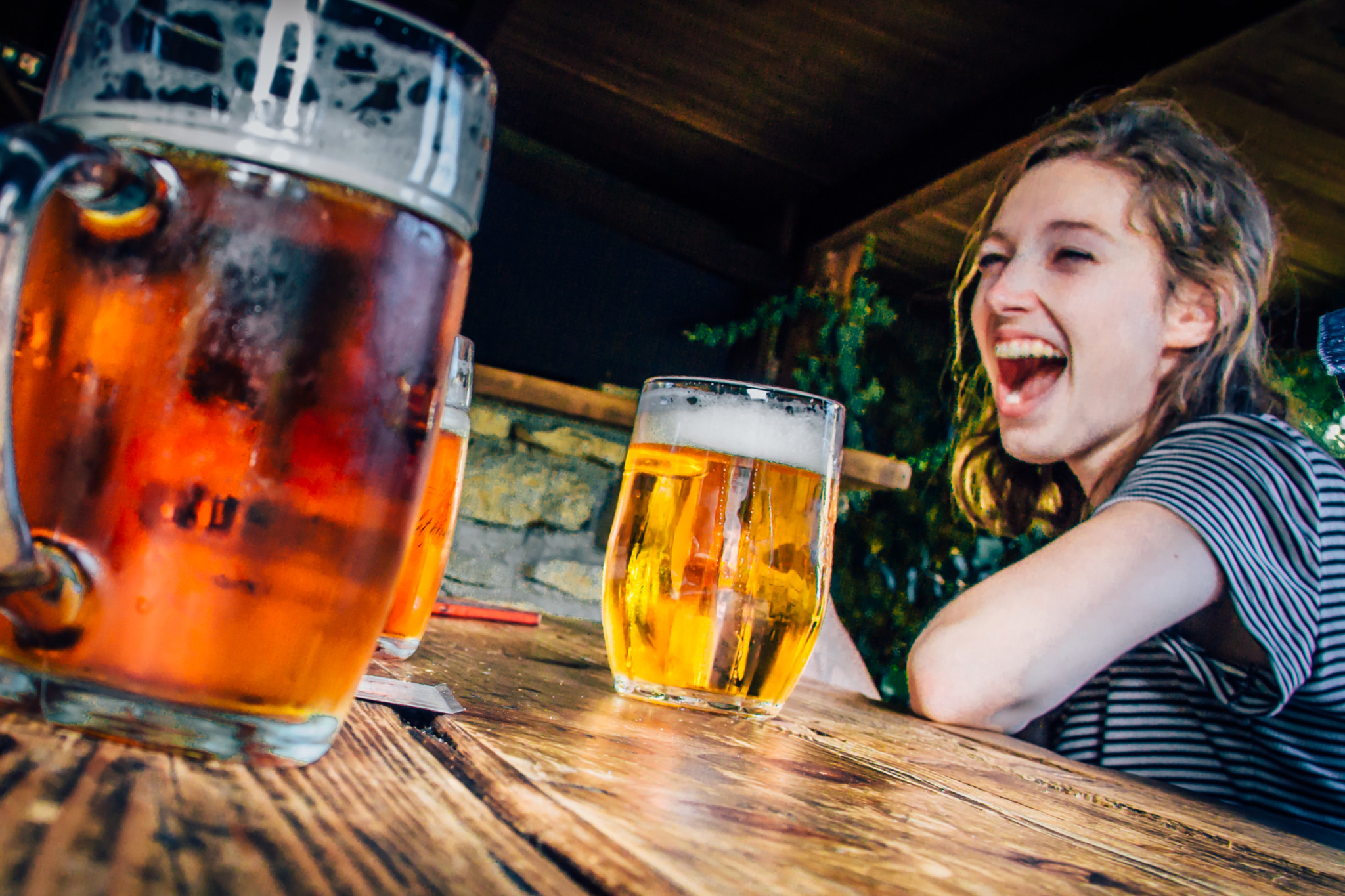 The fine folks at CIEE are appropriately cautious. An email sent out to the entire group last week asked for an apology from the student who was found passed out on a staircase landing. Another student missed a day of orientation after waking up in the middle of the night on a bus en route to Cologne, Germany on an unplanned vacation. My personal favorite is the industrious student who lost his keys on one of the first nights and had to break into his apartment through the window connected to the fire escape. Unfortunately for him, he broke into the wrong apartment.
Mom and Dad, if you're still reading this after that last paragraph, know that I went to go see Yo-Yo Ma perform last Sunday, and he was great. I'll be sure to call soon.