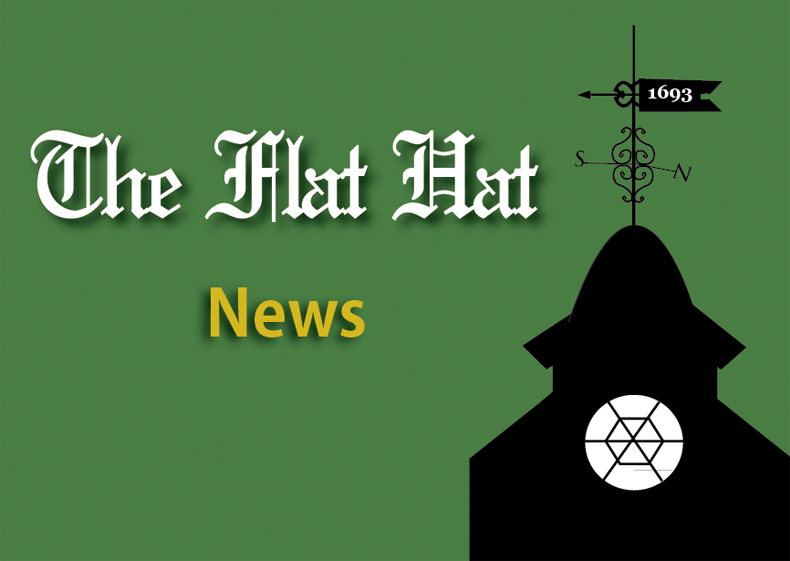 College of William and Mary student Colleen Heberle '18 is currently running for an open seat on the Williamsburg Soil and Water Conservation District, a local board of commissioners who work to promote environmentally-friendly practices to improve water and soil quality.
Soil and Water Conservation District Manager Brian Noyes said the SWCD is essentially a political subdivision of state government.
"We work to improve water quality in nearby rivers and streams and the Chesapeake Bay, and what we do is provide incentive-based programs to try and get practices on the ground to reduce pollutants like nutrients and sediments flowing toward the bay," Noyes said.
To become part of the SWCD, candidates must collect petitions and confirm their residence in Williamsburg to appear on the local general election ballot. These elections, which include votes for various local offices, take place Nov. 3.
Heberle said she took on a campaign for local office in addition to her College coursework because she wanted to make real-world positive changes regarding the environment. Like many commissioners, she said she originally took interest in this position because of a passion for the environment and an interest in the issues that affect it.
"My entire childhood was spent outdoors, so I developed a strong love and respect for the environment early on," Heberle said in an email. "As time has gone on I have become increasingly interested in conservation efforts and feel this position would be a good way to aid in these efforts."
The SWCD works to make an impact on soil and water quality by incentivizing sustainable practices. Managing waste production in an environmentally-conscious way can be expensive for businesses, so the SWCD provides financial support to encourage the adoption of such practices.
According to Noyes, the SWCD is not a widely-recognized office in Williamsburg government, due to both the approach of its programs and a general lack of public interest in ensuring high soil and water quality.
"By nature, when it's an incentive-based program, if you put a practice on the ground then you're deemed to be a partner," Noyes said. "We try to further incentivize implementation by recognizing our partners rather than being recognized ourselves."
This leads to a lack of public knowledge, which can affect SWCD elections in favor of prospective candidates such as Heberle. Often, there are more seats available on the board than there are names on the ballot.
"If you're on the ballot in many of our jurisdictions, that's pretty much all you need to get elected, because unfortunately there's not a lot of people who know much about the District," Noyes said.
The SWCD has had a history of participation from the College by both professors and students.
"Even though some of our board members haven't had practical experience, we need experience from all different perspectives, and we can also use the perspective of a younger generation," Noyes said.
Heberle said she hopes to contribute a new perspective to the board. If elected, she says she will help link students' ideas and concerns about the local government and environment with Williamsburg officials who provide avenues for action.
"My approach to campaigning has been focused on engaging students, as they are a largely untapped voting population in Williamsburg," Heberle said in an email. "Not only am I trying to rally student support, but I hope they continue to take an interest in their local government … I have received an overwhelming amount of support from William and Mary students regarding my candidacy, which has been incredibly motivating."
Williamsburg City Councilman Scott Foster '10 J.D. '14 ran for the City Council for the first time in the spring of 2010, before graduating from the College, and then ran uncontested for re-election in 2014. Students at the College have only been allowed to register to vote in Williamsburg since 2007, according to Foster. In order to vote in local elections, a student has to be registered in Williamsburg.
"Voting in Williamsburg has kind of become a new William and Mary tradition," Foster said. "They've played a significant role in every election ever since [the 2008 presidential election] … William and Mary students love being involved and taking on important issues."
Over the years, students at the College have served in several bodies of Williamsburg's government.
"There are students now sprinkled throughout the city committee and commission structure in a way that there has never been," Foster said. "The city structure is now very representative of Williamsburg's true population."