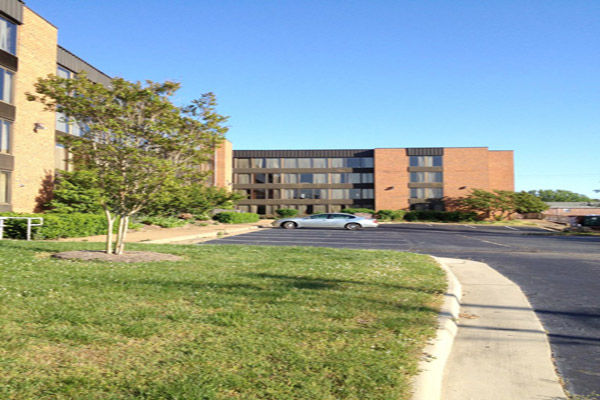 The Williamsburg City Council unanimously approved a new occupancy limit on the City Lofts, an apartment complex at 1400 Middle Street that largely functions as an off-campus housing location for College of William and Mary students. The building's capacity has been increased to 256 residents, up from its original occupancy of 143.
"Regarding City Lofts, the change of occupancy limits seems very appropriate for that project," City Council member Judith Knudson said in an email.
City of Williamsburg Planning Director Reed Nester said the City Council approved plans to adapt a former Quality Inn and Suites into City Lofts in 2012. According to the Williamsburg-Yorktown Daily, the plans called for 94 one-bedroom rental apartments. Planners intended 49 of those apartments to house two students, while 45 were designated as singles. However, only 89 student apartments were ultimately completed, with 75 designated as one-bedroom apartments.
To enact the change, the Council created a new zoning district, the Planned Development Urban District, which allows residential density to be based on the scale and character of the proposed project. The building's student apartments currently include 75 two-bedroom apartments, 14 one-bedroom apartments and one manager's apartment. A "four-person-rule" is allowed for two-bedroom apartments, similar to Tribe Square.
Nester said that the occupancy adjustment comes as a part of the Council's attempt to increase local housing options for students. He cited the City of Williamsburg's Comprehensive Plan, which covers the development of alternative student housing:
"City regulations should encourage student-oriented housing in suitable off-campus locations to supplement the housing provided by the College, as demonstrated by the PDC Planned Development College District that allowed the development of Tribe Square, and the PDU Planned Development Urban District that allowed the conversion of an older hotel to the City Lofts apartments," Nester said.
Additionally, demand for two-bedroom apartments that could house more than one person per bedroom led to a situation where up to four people could be in an individual unit. City Lofts has a similar zoning designation to Tribe Square, and these changes allow the building to be used in a similar way, granting additional flexibility for the tenants, according to Nester.
City Council member Scott Foster '10 J.D. '14 said that the Council strictly reviews occupancy issues on a case-by-case basis.
"This does not directly indicate Council's willingness to change the 'four person rule' as a whole, but it does indicate a willingness to create flexibility with regard to student focused development that can reasonably handle higher occupancies," Foster said in an email.