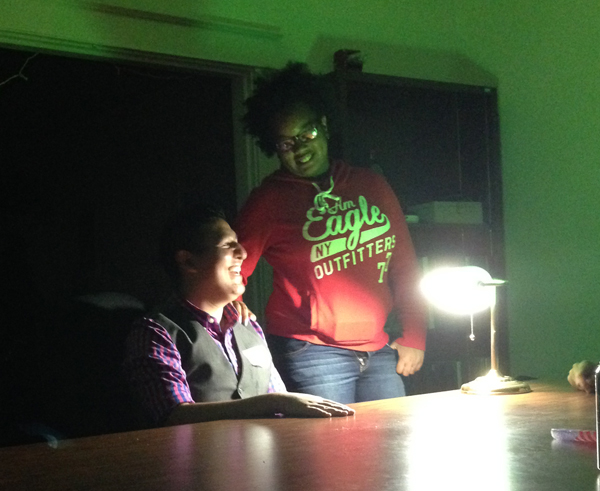 Jose Acuna Moscoso '18 was elected Thursday night by the Class of 2018 to serve as its president, receiving 26 percent of the vote. Voter turnout for the freshman class election was 52 percent, marking a 5.5 point decrease in voter turnout from last year's freshmen elections.
"I am very excited and very happy to accept the election," Acuna said. "I will do my best to serve the Class of 2018."
Nicholas Perrone '18 was elected Vice President, Kevin Nelson '18 was elected Treasurer, and Peter Kinton '18 was elected Secretary. They will serve alongside Acuna on the Undergraduate Council. Annelise Yackow '18, Danny O'Dea '18, James Shaw '18 and Alaina Shreves '18 will serve as the Class of 2018 senators.
Acuna, who ran against eight other candidates for the position of president, received a total of 207 votes. Runner-up Laurelle Jacques '18 received 105, or 13 percent of the vote.
Acuna said he enjoyed the campaigning process, as he was able to meet many new people by visiting freshmen dorms. He emphasized his desire to be receptive to his classmates.
"I want to help as many people as I can. I want to make an impact on people. … I want to listen to people," Acuna said.
Kinton explained he took a serious, yet slightly humorous, approach to his campaign. He said he stuck to social media, as he felt that people do not pay much attention to flyers. Kinton would like to focus on organization within the Student Assembly and he emphasized creating a strong community.
"It's nice knowing I can serve my community and help build a really strong Tribe. I really just want to make this 'One Tribe, One Family' as much as possible," Kinton said.
Giorgio Caterini, treasurer of the Class of 2017 and chair of the Undergraduate Council, remarked that he was very impressed with the students who won the elections, as they had to deal with a lot of competition. Caterini plans to focus on enhancing cohesion within the Undergraduate Council and he thinks the new freshmen members can help build unity.
"We've had problems the past years, I think, getting that down, getting everybody to work together," Caterini said. "But I think, with the freshmen being involved and me being a little closer to them, I think that will be a good liaison that we can connect all the people together and make them work better as a unit."
Chairman of the Senate Daniel Ackerman '16, expressed his excitement to see what these newly-elected members of the SA accomplish and add to the administration.
"They seem to be really hard-working people and I'm excited to see them put in a lot of hard work into the Student Assembly this next year, and hopefully maybe upwards of the next four years for some of them," Ackerman said. "There might even be a student body president in one of them one day."