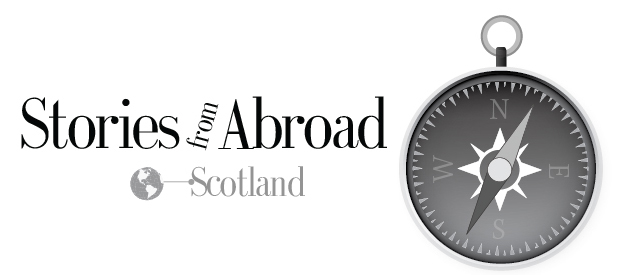 Attending a ball is the stuff of fairytales. They conjure up thoughts of fairy godmothers and missing glass slippers, magic and dramatic exits. That is all ruined for me. Balls now make me think of sitting on a piece of cardboard out in the cold rain at 3:30 a.m., clutching my pink fuzzy hot water bottle and fighting to stay awake. Such was the battle to get a ticket to the 2015 Christmas Ball here at St. Andrews — here is my war story.
The Cause: Christmas Ball is one of the most popular balls held throughout the school year. It is hosted by The Mermaids, the University's Performing Arts Fund, and this year, to the delight of practically everyone alive, the theme is Christmas at Hogwarts (which is, after all, located in Scotland). Boasting promises of butter beer, owls and other wondrous Harry Potter paraphernalia, my friends and I hoped that this event would be worthy of the requested 35-pound ticket fee. But we could hope and dream all we wanted, for as lovely as the ball sounded, there was an obstacle more treacherous than the Tri-Wizard tournament we had to pass first: ticket queuing.
The Battle Plan: We had heard from older students that if you even wanted the slightest chance of getting a ticket, you had to be prepared to queue from the early morning hours. Ticket sales started at 9:00 a.m. in the student union, so four other joint degree students and I drew up a strategy. The Mermaids allow each individual to buy five tickets each, so we agreed to cycle shifts waiting in line, an hour each, with the last person purchasing the tickets for all five of us. It was a foolproof plan and one similar to what most other students were going to attempt as well. However, as with every good plan, there were unexpected glitches.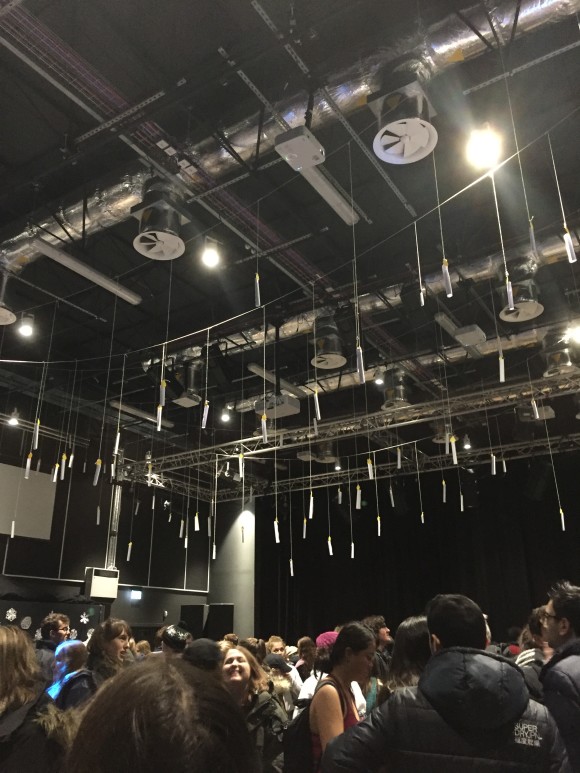 The Battlefield: As my residence hall is a minute walk from the student union, I had volunteered to take the first shift. I rose before the sun at 3:00 a.m., and armed with an umbrella, multiple layers and my hot water bottle, stepped out to meet my fate. The line already stretched down the block from the union doors, and sleeping under fortresses made of sheets and watching movies on their laptops were students even more dedicated than I. A few sat on an actual air mattress, and others slept in chairs brought from their flats. I took my place among the others on the wet pavement and nodded in and out of sleep for the next hour and a half. Blessedly, the next person in our group came to relieve me of my post around 5:00 a.m., and I tumbled back to my hall and into bed.
The Complications: Unfortunately, one of our group members fell ill that morning and could not take her shift on line. So, with some of us still in bed and one standing in line, we had to throw together a makeshift replacement schedule for her hour. I would take half of her time while a friend took the other half. I returned to my post at 8:30, a bit more rested; however, I found that in the Ziploc baggy holding everyone's ticket fees, we were 10 pounds short. In that moment, I was the most powerful being on the planet. I had to choose who would not be getting a ticket, a decision I knew would rock the face of the planet, tear down mountains and have catastrophic effects. Thank goodness a kind soul lent us the 10 pounds, and I was saved from having to boot someone from the ball. It was indeed a crisis averted.
The Victory: The wait from when they opened the doors at nine to actually getting the tickets was the worst. The winding Disneyland-esque line inside the Union was warmer and dryer, but more stressful. The Mermaids had hung candles from the ceiling to mimic the floating ones of the Hogwarts Great Hall, there was live music entertainment and a committee member made his way down the queue with a box of sweets shouting "Anything from the trolley?" But all this could not detract from the anxiety of watching the blue-clad Mermaids members occasionally whispering to each other and counting people on the line.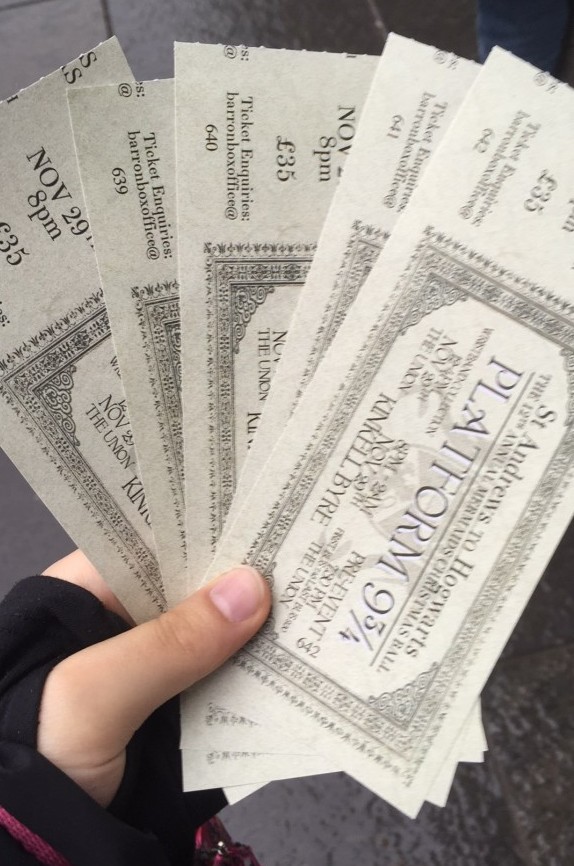 Word began to spread that one by one the venders were running out of tickets and were shutting down, and I feared that all of our endeavors would be for naught. So I prayed to the great J.K. Rowling, promising that my friends and I would do the Weasley twins proud with our shenanigans at the ball if only we could get tickets. And sure enough, when I got to the front of the line I was ushered to one of only two venders left selling tickets. Mermaids staff asked the girl behind me if she was buying more than four tickets, and I realized just how close we were to not getting any. The whole room of people behind me would be turned away, and my hearts went out to them. But I pranced out of there clutching onto those five slips of paper for my life; truly I was scared some scorned student would leap out of the shadows and snatch them.
Jokes aside, I am incredibly lucky to have one of my greatest struggles be trying to get a ticket to a ball. This Wednesday is Remembrance Day in the United Kingdom and other Commonwealth nations, when we remember those who died in battle for their countries. I end this blog with thanks, appreciation and, of course, remembrance.