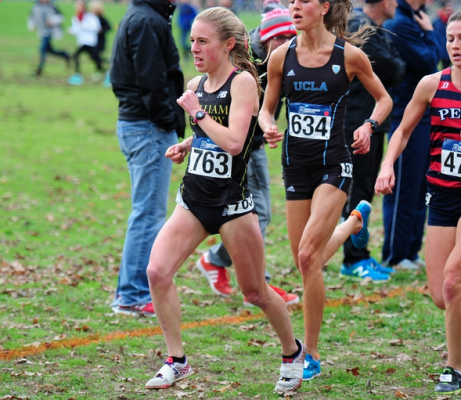 Sophomore Regan Rome finished a spectacular fall season as William and Mary's top runner at the NCAA Division I Cross Country Championships, held Saturday at E.P. "Tom" Sawyer State Park in Louisville, Ky. Rome finished in 25th place in the 6,000-meter race with a time of 20 minutes,17.7 seconds.
Rome was one of only five individual qualifiers from the Southeast region, and one of the two chosen from Virginia schools. The other was Liberty University freshman Ednah Kurgat, who finished 12th overall.
Finishing the season strong for the Tribe, Rome fought through the talented field to earn her first career All-American award. Her 25th place finish was the seventh-best in program history, and she is the College's fifth All-American runner in the last four seasons. The race marks progress since 2014, when Rome finished 90th in 21:09.1 in her rookie NCAA Championship race.
The winner in the field was Notre Dame senior Molly Seidel at a time of 19:28.6, 49.1 seconds ahead of Rome.
William and Mary's first indoor track and field events of the year will come Saturday, Dec. 5, at the CNU Holiday Open.