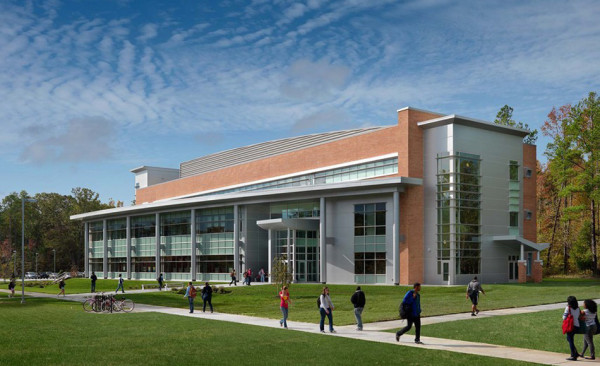 Richard Bland College's final fall 2015 enrollment numbers showed a 36 percent increase. Richard Bland now has more than 2,100 students enrolled, a record for the junior college. Additionally, the final fall numbers also show a 163 percent increase in honors students — those with a 3.5 GPA or higher.
Richard Bland's strategic plan set a goal of growing and maintaining their enrollment at 2,000 students by 2019. This goal has now been met following this fall. Improving low enrollment numbers were one of the three goals stated in RBC-19, Richard Bland's five-year strategic plan.
Richard Bland President Debbie Sydow said she believes that this increased enrollment indicates Richard Bland has become a preferred choice for many students.
"At a time when more and more families are seeking the very best value for their higher education dollar, our enrollment numbers indicate that Richard Bland College is a preferred choice for high quality, affordable education," Sydow said in an email.
In addition to the increased enrollment numbers, Richard Bland awarded a record-breaking amount of financial aid. For the 2015-16 school year more than $577,000 was awarded, an increase of almost $208,000 from the previous year.
According to Richard Bland Dean of Enrollment Tyler Hart, this increase in scholarship funding is one of the many factors that led to increased enrollment this fall.
"Scholarships create opportunities for Richard Bland students to pursue their education without going into debt," Hart said in an email. "The RBC Foundation and its many generous donors deserve a lot of credit for stepping up to award more scholarship dollars to more students."
Additionally, Hart oversees a strategic enrollment management plan that was developed in 2013. A new focus of the plan is growing specific student populations such as honors students and students from outside central Virginia. This plan and resurrecting intercollegiate athletics in 2013 are believed to also be factors in increasing enrollment.
According to Richard Bland Director of Communications Joanne Williams, changes in marketing and branding have also contributed to this enrollment increase.
"Richard Bland is now reaching more students and communicating its value proposition, particularly through social media," Williams said in an email. "Richard Bland has cast a larger net to attract students, with many hailing from northern Virginia and Hampton Roads, as well as student athletes from countries such as Portugal, Ghana and Serbia."
Since Richard Bland has now met its stated goal of enrolling 2,000 students by 2019, it has increased its enrollment goal to 2,500 students by 2019. The strategic enrollment management plan will still guide recruitment efforts.
Another facet of the strategic enrollment management plan focuses on the sustainability and retention of increased enrollment. Richard Bland launched the Exceptional Student Experience program this fall to improve student retention and completion of degrees.
"Richard Bland College's innovative ESE@RBC combines personalized student support with predictive analytics, alerting appropriate faculty and staff members when students veer off-track," Sydow said in an email. "Each student is assigned a Learner Mentor who will use real-time information to keep students on course to graduation."
As the College's junior college, Richard Bland offers two transfer methods to the College. While this fall shows significant increase in student enrollment at Richard Bland, Associate Provost for Enrollment and Dean of Admission Tim Wolfe '95 M.Ed. '01 says it is too early to tell what effect this increase will have on the William and Mary Undergraduate Admissions Office.
"It's great news for Richard Bland that they are seeing enrollment growth and we are happy to see them in a good position," Wolfe said. "We enjoy being partners with them, but it is too early to tell if it will have a significant impact on the number of transfer applications.