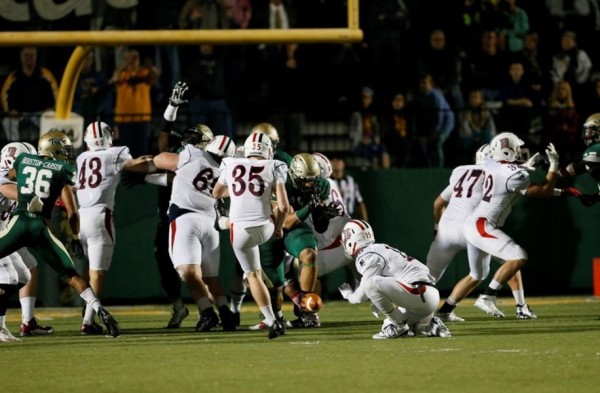 Not all years are equal in collegiate sports, as the end of 2015 concludes a truly exceptional 365 days for the Tribe. While the editor's picks below were unanimous for the top three stories of the year, there was no shortage of material that would've dominated the headlines in any other year.  But 2015 was not any other year. Notable accomplishments that did not crack our top three include the Colonial Athletic Association championship earned by the Men's Swimming team without a diving team, Emily Stites earning 11th at the NCAA Track and Field competition this past summer, William and Mary alum Jill Ellis '88 coaching the Women's National Soccer team to a World Cup title, and  both Women's and Men's Tennis notching CAA titles in the spring.
Three stories stole the spotlight for 2015.
1. The end of the the collegiate career of Marcus Thornton '15 as the top scorer in William and Mary history stands out as the top sports story of the College for 2015. Thornton shattered the longest-held scoring record in Division I NCAA basketball. The story can be found here:
2. Comebacks via Special Teams: No.15/16 Tribe upsets No.9 James Madison in a 44-41 shootout at home, as a pair of special teams plays added up to a four point differential in favor of William and Mary. The win essentially sent the College to the FCS playoffs. Once in the playoffs, the No. 13 Tribe repeated the act in an eerily similar game, a another high-scoring matchup with Duquesne. The 52-49 victory for the Tribe was made possible by a blocked field goal at the William and Mary 1 yard-line returned all the way for a touchdown midway through the third quarter. Senior defensive tackle Tyler Claytor blocked all three of the game-changing kicks in these two games, and senior free safety DeAndre Houston-Carson scooped up and returned two of those kicks,  for 2 points vs JMU and for 6 points against Duquesne. The other blocked extra point against JMU was not returned by the Tribe.
Both stories are linked below here:
3.  Caroline Casey '16 earns 1st-team All-American as the Tribe's keeper, finishing her career second on the career saves list with 303 saves, as the Women's Soccer team advances to the NCAA playoffs for the first time since 2011, even notching a first round victory. The full stories are linked below.
That wraps up the best of 2015 from the Flat Hat Sports Desk. Here's to hoping 2016 finds some way to match the hype of this past year.