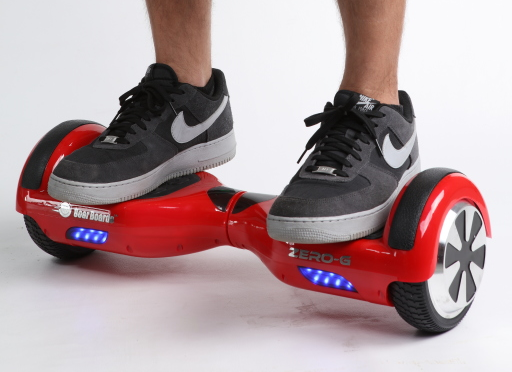 Senior Vice President for Finance and Administration and Chair of the Emergency Management Team Sam Jones '75 sent a campus wide email Friday, Jan. 8 announcing a temporary restriction on the use and storage of hoverboards on the College of William and Mary's campus.
This restriction takes effect on Jan. 12, and prohibits hoverboards in university owned or leased buildings. It also adds hoverboards to the list of items prohibited in residence halls.
According to Jones, this restriction comes as a result of fire concerns raised by the Consumer Product Safety Commission. The CPSC is now investigating the fires and injuries related to hoverboards, and once the review is concluded, the College will be revisiting this restriction.
"We are taking this action as part of our efforts to maintain a safe campus through our comprehensive fire prevention program," Jones said in an email. "The CPSC is investigating the fires and injuries related to the charging and operation of these devices."
In his email, Jones adds a link to the CPSC's safety tips on hoverboard use. Some of these tips are to avoid charging hoverboards overnight and to avoid riding them near vehicular traffic.
United States CPSC chairman Elliot Kaye released a statement regarding the current investigations of hoverboards. This statement included the current focus of the investigations.
"CPSC engineers in our National Product Testing and Evaluation Center in Maryland have tested and will continue to test new and damaged boards in search of an answer for why some models caught fire during the charging stage and others caught fire while in use," Kaye said in a statement. "Our expert staff is looking particularly closely at the configuration of the battery packs and the compatibility with the chargers."
Jones ended his email with a reminder to students traveling back to campus that several airlines now prohibit the transportation of hoverboards.