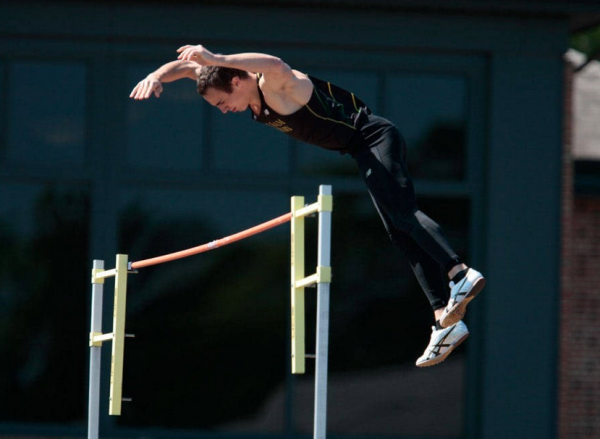 William and Mary competed in the Virginia Tech Challenge over the weekend, sending both the men's and women's teams to the competition Feb. 19-20.  The Tribe men ended their season in emphatic fashion, smashing four school records en route to a fourth-place finish out of fourteen teams. The Tribe women closed the weekend strong to finish fifth of fourteen.  Furthermore, the men and women both had numerous Intercollegiate Association of Amateur Athletes of America (IC4A) and Eastern Collegiate Athletic Conference (ECAC) qualifiers.
Redshirt senior Brian Waterfield broke his own school record in the weight throw, throwing 21.85 meters to win the event.  is now ranked No. 8 in the country in the event. Another school record fell in the 600-meter dash, as redshirt sophomore Michael Wilkens ran 1:23.21 to win the event.
Redshirt junior Taylor Frenia broke the fourth-oldest record in program history in the shot put event. Frenia delivered a put of 17.67 meters. Another record fell when redshirt junior Derek O'Connell bested his historical lep from last week by a centimeter in the pole vault. O'Connell cleared the bar at 5.37 meters, and looks to qualify for the NCAA tournament with just one more opportunity.
The Tribe women also were successful in Blacksburg, particularly in the weight throw event.  Sophomore Leia Mistowski (17.42 meters) and redshirt junior Rochelle Evans (17.18 meters) finished sixth and seventh, respectively, and their throws were second and third best in school history, only behind a 17.56 meter Mistowski throw from earlier this season. Evans also delivered a strong performance in the shot put event, throwing for 13.70 meters to confirm for ECAC qualification.
Junior Molly Applegate finished the mile race with a lifetime best time of 5:00.91 to finish fourth in the race. Sophomore Kacey Wheeler ran the 400-meter dash in 56.76 seconds, a lifetime best.  This time also qualifies her for the ECAC meet, which she has already qualified for in the 500-meter run.
Both Tribe teams will have next weekend off after several busy weekends. Some individuals on both the men's and women's sides will compete at the Mason Last Chance qualifier Feb. 28 in Fairfax, Va. to attempt to qualify for IC4A or the NCAA championships.