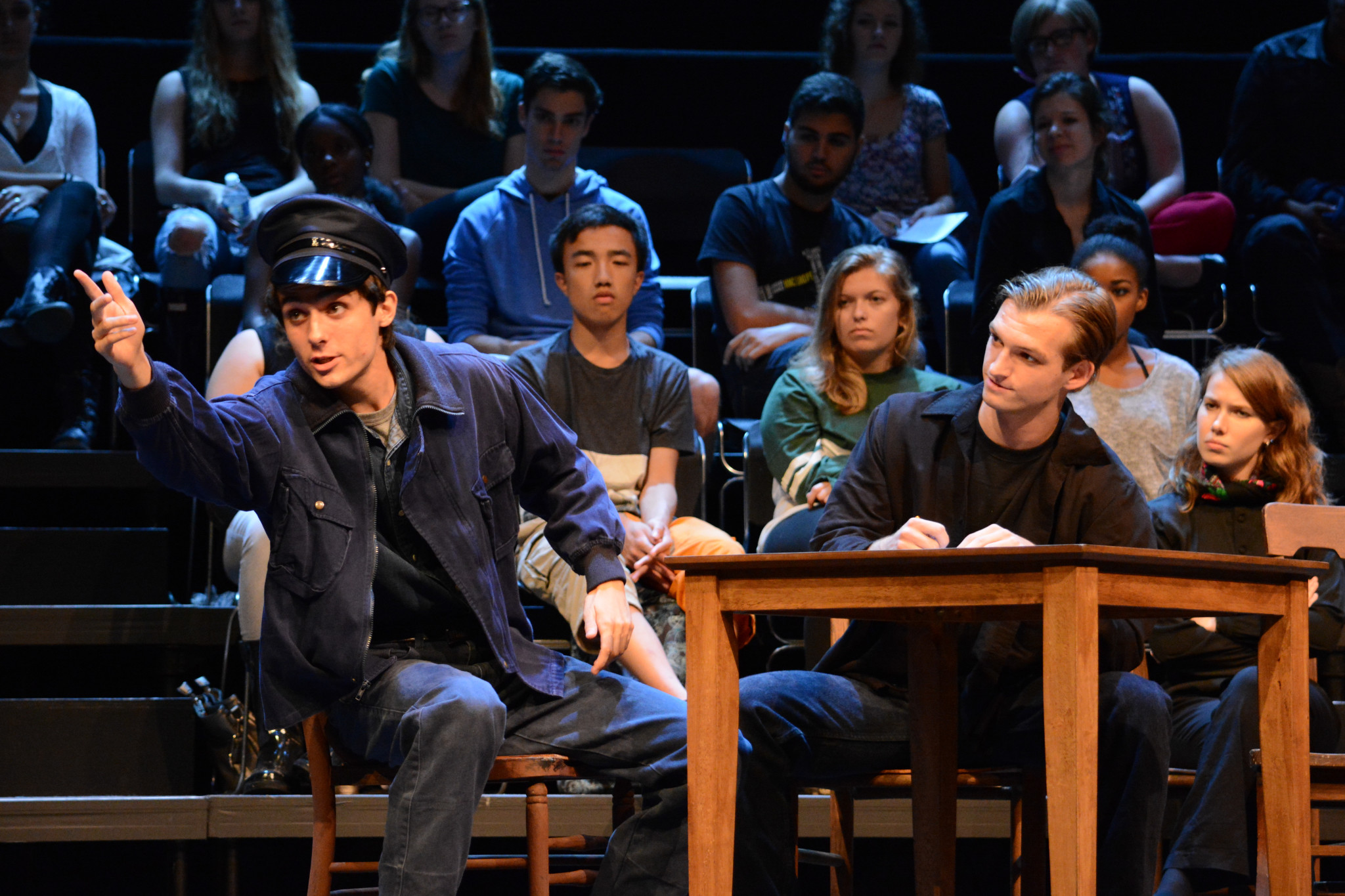 On the evening of Oct. 6, 1998, 21-year-old Matthew Shephard was found beaten, tortured and bound to a fence on the outskirts of a small town called Laramie, Wyo.  His death would thrust this town and its residents into the national spotlight and spark a global conversation about hate crimes committed against gay and lesbian Americans. This Family Weekend, members of the William and Mary Theatre tell a powerful narrative about community, faith and truth in "The Laramie Project".
A compilation of over 200 interviews conducted and compiled by Moises Kaufman and members of the Tectonic Theater Project, "The Laramie Project" premiered in 2000 in Denver, Colo. followed by performances in New York City and finally in Laramie itself in 2002. The show dramatically follows the social and political fallout that followed Matthew's death and gives the audience a glimpse into the hearts and minds of those who knew, loved and mourned him — and even those who killed him.
Director Elizabeth Wiley selected a small and effective cast to tell this raw and revealing story. Rather unremarkable on the surface — the characters consist of limo drivers, ranchers and bartenders — the show was still crucial in its details. Risers were placed upon the stage and allowed actors to intermingle with audience members, challenging them to interact with spectators on all sides and forcing the audience to look in a metaphorical mirror to remind us that we are all simultaneously capable of such hatred, yet responsible for changing ourselves and our society.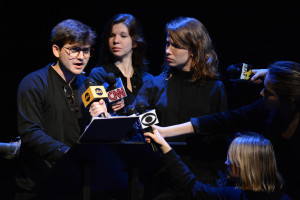 Xavi Soto Burges '20 made his debut at Phi Beta Kappa Memorial Hall with a natural and strong performance. His ability to flow between characters and personas was both impressive and genuine. Similarly, Joseph L. Allan '20 proved to be a very controlled actor, able to evoke palpable emotion throughout the lengthy production. Kristen Linder '18 was also a strong actress portraying the officer who was first at the scene of Shephard's murder, along with many other characters. Her interactions with Becca Symmes '19, painted a clear picture of the town's actual citizens.
Tom Kalnas '17 and Michael Alvarez '20 gave poignant performances as the owner and bartender of the Fireside Bar where Shephard was last seen before his death. Kalnas served as a prime example of the show's might, portraying the man who first found Shepard in his battered state.
The set was bleak and served as the basic framework within which the actors built the overarching drama of the show. Basic wooden chairs and tables moved fluidly on and off the stage to give the essence of kitchens, courtrooms and other such locations in Laramie. Sound design by Eliot Bacon '17 also worked to set the scene in various locations and emphasize the hectic atmosphere in Laramie in the year following Shepard's death.
In a world where hatred and violence are plastered across the nightly news, "The Laramie Project" serves as a reminder that Laramie can be any town in America. While we all live our lives with prejudice, this must separate from the hate, discrimination and ignorance that retards our ability to show compassion and empathy. In presenting "The Laramie Project," William and Mary Theatre contributes to the play's original purpose: to remember Matthew Shepard's death in a way that reflects what he stood for in life.