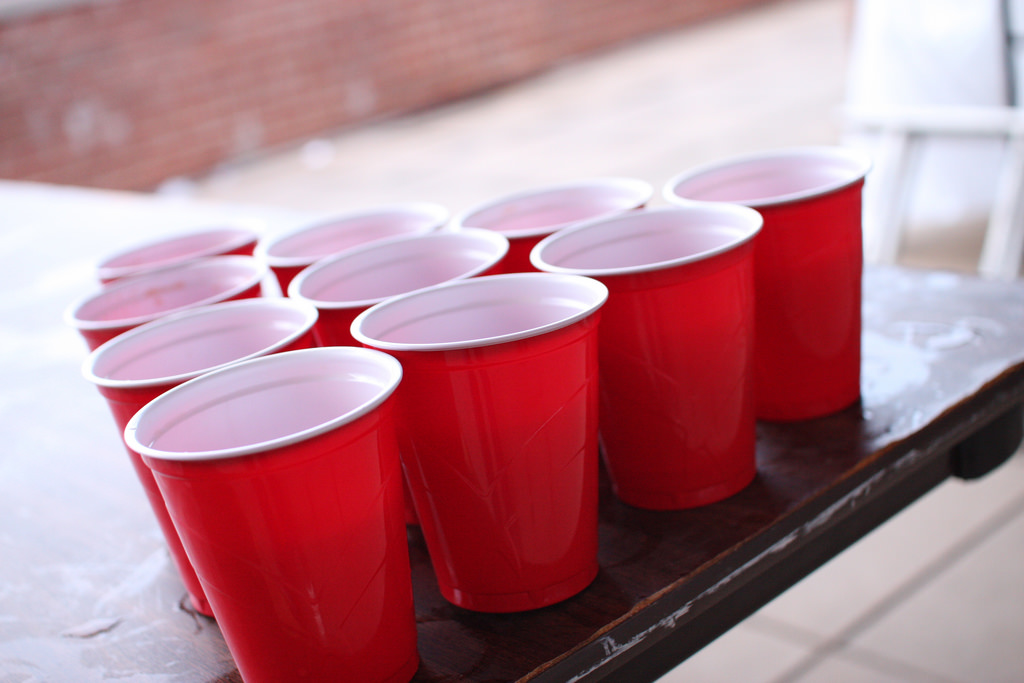 Hundreds of students and administrators packed into Commonwealth Auditorium Tuesday night for an advanced screening of the critically-acclaimed "Goat," a movie about a real-life hazing scandal from the 1990s and its physical and mental effects on those involved. Representatives from dozens of campus organizations, from Greek life to club sports, gathered to watch the movie and then participate in a thought-provoking discussion.
"Goat," based on the book of the same name, tells the story of Brad Land, a young man entering his first year of college. The summer before he enrolls, Land is robbed and assaulted by two men, leaving him scarred both physically and psychologically as he struggles to deal with the trauma of this horrible moment in his life. Following in his brother's footsteps, Land rushes the fraternity Phi Sigma Mu when he arrives at school. The fraternity seems kind and welcoming at first, but once "Hell Week" begins, Land and his fellow pledges are subjected to countless gruesome hazing rituals as part of their "initiation." While Brad does his best to show strength in the face of this torture, the hazing takes its toll on him internally, only compounding the emotional harm inflicted upon him by his previous assault.
The film holds no punches, fully depicting the horrors of hazing, as Land is forced into some of the most inhumane conditions imaginable. Luke Davis, Executive Director and CEO of CAMPUSPEAK, one of the organizations which sponsored the screening, believes the uncensored depiction of hazing in "Goat" is what makes the movie so effective as a teaching tool for today's college students.
"In the movie, students are able to see a real story that actually happened in a modern-day setting," Davis said. "This is a medium we haven't used in our programming before, and I hope it's a wake-up call that hazing has happened and is still happening today."
  A 2008 study showed that 63 percent of students reported experiencing hazing in some form…
Shelly Brown Dobek, director of fraternity and sorority life at North Carolina State University, led an interactive discussion after the screening concluded, asking students to answer questions about the film as well as to participate in polls regarding hazing. She spoke about students' abilities to take matters into their own hands if they should see hazing happening, and stop it without getting the administration involved.
"We … want to encourage you to step in yourself," Brown Dobek said. "Sometimes it's ok to talk to chapter leadership or to a team captain or to a coach and to find those resources within the event…There are opportunities for you to speak up or to find a buddy."
The College of William and Mary was one of five colleges selected to screen "Goat" as part of CAMPUSPEAK and HazingPrevention.Org's attempts to spread awareness about hazing and empower students to prevent it during National Hazing Prevention Week. Director of Campus Recreation Linda Knight, a member of the William and Mary Hazing Prevention Coalition, cited the school's commitment to anti-hazing efforts as a key reason the College was chosen to show the film. The College received a $10,000 award from HazingPrevention.Org in 2013 for innovation in campus hazing prevention and education.
"[CAMPUSPEAK and HazingPrevention.Org] know how much effort William and Mary has put into the hazing prevention effort, and we were one school they felt like would be a good one to represent both HazingPrevention.Org and CAMPUSPEAK and the efforts of a university," Knight said. "They knew we'd get people there, and that was an important piece of it."
A 2008 study showed that 63 percent of students reported experiencing hazing in some form, a number Knight believes has gone down. She also expressed hope that "Goat" would have a lasting impact on the students who came to the screening Tuesday.
"I think our students are good people, inherently good, and I think they want to do good," Knight said. "The hard part is finding a way of making an initiation, whether it be to a club or an organization or a fraternity or sorority, meaningful, but not degrading or demeaning or harmful…If enough students say, 'Hey, I'm just not going to let you do that to me'…if we can get to that point, then we don't need a coalition anymore because we're in a good place."