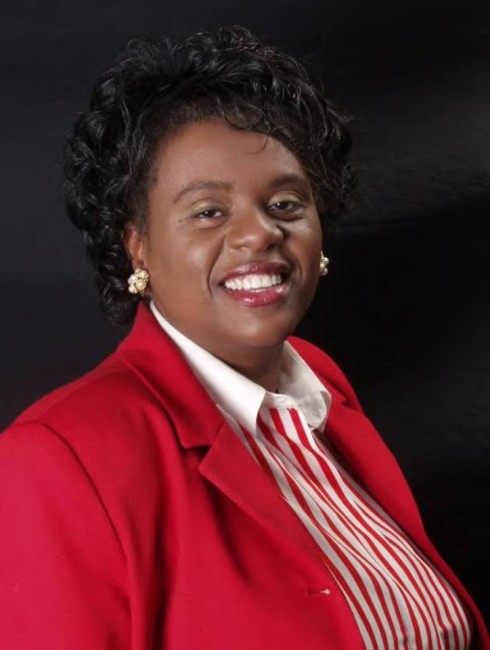 United States House of Representatives hopeful Shaun Brown is running a progressive "blue campaign," contrary to the advice she received prior to launching her campaign from those who thought a more moderate message would prove more successful.
Born in Newport News and returning to the region as an entrepreneur and community activist after finishing her collegiate education, Brown is running on the Democratic ticket for the 2nd Congressional District against Virginia Delegate Scott Taylor (R-85). The 2nd District includes Virginia Beach, the Eastern Shore, the northern parts of Norfolk, York County, Williamsburg, Poquoson and parts of Hampton. Representing the district since 2011 is Republican Scott Rigell, who will not seek reelection.
To Brown, the 2016 election is about equality — whether by ensuring immigrants have a path to citizenship, supporting LGBTQ rights or working on community issues with minorities. As a delegate for Bernie Sanders at the 2016 Democratic National Convention and now a supporter of the Hillary Clinton campaign, Brown is carrying the progressive message forward to her district.
"The Democratic ticket that we're running on is the most progressive it's ever been," Brown said.
Previously, Brown had three unsuccessful bids for Newport News City Council and one unsuccessful run for the Newport News City Council. Although formerly a resident of Newport News, Brown moved to the 2nd District from the 3rd District to qualify as a candidate for the Nov. 8 election.
Brown described her upbringing as an entrepreneurial one. Her father owned a soul food restaurant which doubled as a gathering for jazz musicians and R&B artists like Miles Davis and Natalie Cole, particularly during the annual Hampton Jazz Festival. Brown said that being surrounded by that environment cultivated her interest in business.
After graduating from Hampton High School, Brown attended Brown University. At a time when few black students attended the institution, Brown became involved in student government, becoming the president of the Undergraduate Council of Students at age 18. With her status as the youngest, first female and first black student body president of Brown, Brown said she achieved a "level of notoriety" early on and became involved with the divestment from South Africa and wage support for the apartheid movement, amongst other things.
Comparing her current bid for the House to her undergraduate political career, Brown said that her main message is one of inclusion.
"With everyone's support I would become the first African American woman to go to Congress from Virginia," Brown said. "And so breaking barriers, whether it's the student government or some of the other things I've tried to fight for in terms of equality — it's the same."
After receiving an undergraduate degree in economics, Brown went on to attend a post-graduate program at the London School of Economics, and, becoming interested in the intersection between economics and philosophy, studied at St. Hilda's College, Oxford University. Subsequently, she returned to Hampton Roads and worked to form an international export management firm representing American companies and families abroad.
Now running for the House, Brown aims to bring economic issues, business interests and community concerns to the forefront.
For Brown, the issue of tuition prices is very serious. Following the Sanders platform, she supports free college tuition at both the community college and public university levels.
"Tuition's important," Brown said. "Making sure it's not just affordable, I do support community college being free, I do support public colleges having a path to public college tuition being free, and that can be in the form of public service, community service. There's been a lot of talk … but nothing has been concluded, nothing has been confirmed."
For state colleges, Brown supports a mechanism to allow students to "buy" a free year of college through public service in the school systems, nonprofits or the local government.
Like the national platform, Brown supports a $15 minimum wage, opposes Right-to-Work legislation, and is against the Trans-Pacific Partnership. Although Brown regards the Affordable Care Act as a step in the right direction, she sees the endgame as single-payer health care.
For the 2nd Congressional District, Brown supports bringing the region to the forefront of green technology with respect to the military, school systems and private endeavors. With regards to military contracting, Brown said she supports just-in-time manufacturing on ships, which could create partnerships with firms in the 2nd District.
In terms of the local community, Brown spoke of the need for ongoing civil rights measures to address local violence and poverty.
"There's a level of poverty still on the Eastern shore that still hasn't been addressed," Brown said. "There are pockets of need throughout the 2nd District. There are some federal funds, properly administered, and targeted to address some of these concerns that we're really looking forward to being able to address."
Brown said that although she was initially warned against running a progressive campaign because of its possible effect on her support from voters on the fence, it has proven to be palatable to constituents.
"What we are finding, when we started this journey back in March, going to meetings and having small sit-down conversations with voters, what they said to me, is we appreciate the fact that you're running a blue campaign," Brown said. "So it was really the opposite of everything I had been told."