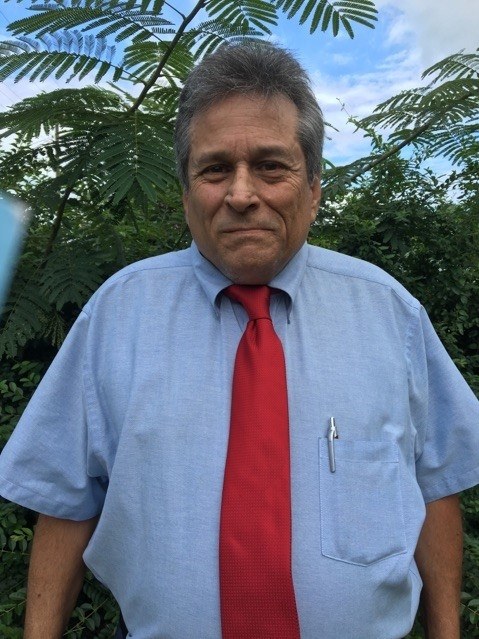 Born and raised in Newport News, Thomas Holston is now running as the Republican candidate to represent the first Senate district in the Virginia State Senate.
Holston previously served his Newport News community as a police officer and a firefighter, but is running for office for the first time because he wants to make Virginia a better place for his grandchildren. Another reason he cited for running is because he has been unhappy with the way things have been going in the state government, particularly in terms of the way finances have been handled.
"I have grandchildren now and some of the things that I've seen come out of Richmond are shocking," Holston said. "We have politicians sitting on their butts up there and we need a change. A $1.5 billion deficit is ridiculous. I don't want my kids to pay for that and I'm tired of seeing kids graduate from college and have to leave the state of Virginia to get a job."
To Holston, his roles in the community as a fire fighter and police officer have helped him get in touch with the needs of the community. He talked about going out to campaign and talking to constituents about what they wanted for the future of their communities.
"I've done a lot of community service with the fire department," Holston said. "It gives you a great outlook on what goes on in a city because you talk to people every day. I do the same thing now. I'm out talking to people, seeing what their interests are, what their problems are and what we need to change in the state."
Holston credited the people he has talked to in the community with helping him decide on which issues to focus.
He mentioned that one of the most important issues to him in this election is transportation and traffic congestion, especially in the Hampton Roads bridge tunnel. He also focused on the importance of schools and higher pay for public school teachers like his wife.
"I'm a firm believer that teachers should be paid what they're worth," Holston said.
Holston also talked about what he said was the first issue he would address if he were to be elected: repealing the car tax.
"It's ridiculous that when you buy a car you have to pay taxes and then for rest of the life of the car you have to pay taxes," Holston said. "It's a burden for people in the first place because when they have to pay it December 5th, it's right before Christmas and that's hurting their family's Christmas. They've got two options. Either they don't pay it and they pay the fines or they pay it and their children are shortchanged. They promised us years ago that this would be gone and it's not. It needs to be gone."
In addition to his passion about the car tax, Holston also supports making college more affordable so that students can afford to stay in Virginia after they graduate college, rather than looking out of state for jobs that may make more money as a means of paying off student debt.
Holston said that he recognizes the tense climate that the national political scene has taken on, and that it can only be fixed by going out and voting in down-ballot elections.
According to him, people in the United States are unhappy with the current state of their government and are looking for a change.
"I understand that 71 percent of people want a change, but we're only going to get change if people go out and vote," Holston said. "We need the best people there is in Richmond and in Congress, not just people who want to go up there and sit on their duffs and make their money."
In addition to the importance of voting, Holston also talked about the importance of voters being able to contact the legislators who represent them. He urged voters to do their research on the candidates on their ballot and said that if he is elected, he will make sure that he is just as accessible as he has been during his campaign.
Holston has his cell phone number listed on his Facebook page and said he has had voters call to ask him about various topics, including his stances on certain issues and where they can register to vote.
"I think that the people that represent you should actually be able to speak to you and have an open door policy. Any time you have a concern, you should call them up and be able to talk to them," Holston said. "A lot of people who are Delegates and Senators, you can't get ahold of them. You get the staff members and maybe, by accident, you might hear from them. I don't believe in that. I believe that if I'm elected by the people who elected me, then they have a right to talk to me, to hear what I've got to say."