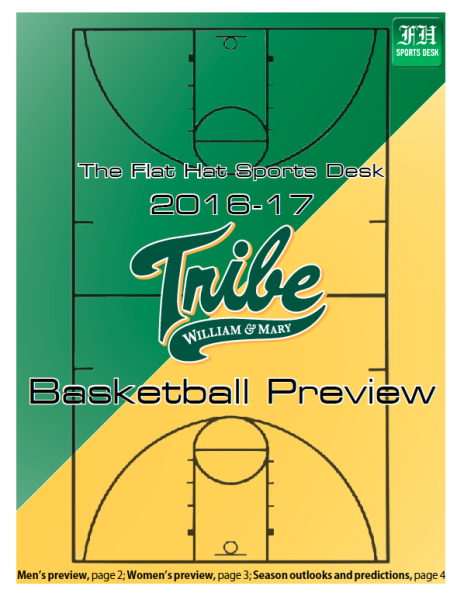 This weekend. the new season of William and Mary basketball kicks off at Kaplan Arena with a home game for each team. Flat Hat Sports Editor Nick Cipolla and Flat Hat Staff Writer Josh Luckenbaugh preview the seasons ahead. Links below for the full previews:
Men's basketball preview: A good year to be "our year"
After a close 70-67 loss to Hofstra ended William and Mary's Colonial Athletic Association play back in March, the Tribe has been practicing and training for what could be one of the best-ever seasons for the squad. The premier program for the College tips off its season this weekend at Kaplan Arena.
As head coach Tony Shaver put it, the key to this season will be chemistry. With the loss of the team's emotional and defensive leader on the court Terry Tarpey '16, as well as core big man Sean Sheldon '16, a larger portion of the team will be relied on to play a role in the coming months.
Women's basketball preview: Senior-laden squad ready to go
William and Mary looks poised to take a positive step towards more consistent success in the Colonial Athletic Association in 2016-17. Returning all five regular starters from last season, the Tribe has the talent as well as the experience to finally make some noise in the CAA title conversation.
The College has won 15 games during each of the past two seasons, settling around the .500 mark, a definite improvement over previous years, but still a mediocre record overall. The team showed flashes of excellence last season as the Tribe opened the year with an 11-2 record, the best start in school history, but could not sustain this run through the demanding conference slate. The Tribe has been tabbed to finish fifth in the conference in 2016-17 after finishing seventh the year before.