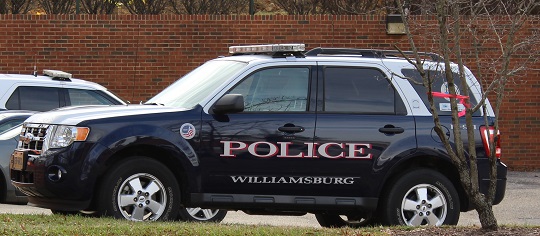 According to the Williamsburg Police Department, an assault occurred in the evening of Feb. 3 on the 700 block of Scotland Street.
A nearby citizen initially alerted a patrolling WPD officer to an individual who looked like he had been in a fight standing outside of the Green Leafe Cafe. The citizen reported that the individual had "a significant amount" of blood coming out of his mouth.
The victim, a male, said he was assaulted while leaving the Brickhouse Tavern. The victim was then transported to the Riverside Doctor's Hospital where he was treated and has since been released by doctors.
The investigation is ongoing. While police do not have a name for the suspect, they were able to identify a lone male in a security tape as a potential suspect by investigating security tapes from the restaurant. The picture released by police shows a circle around the face of a man of average height and build with dark hair and a short haircut.