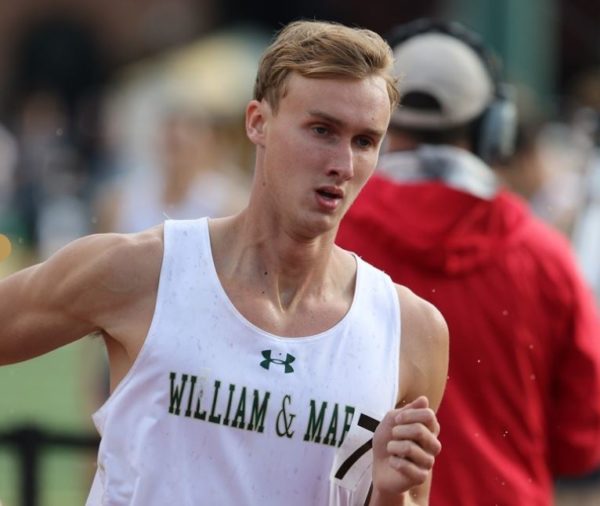 The Tribe had a strong performance at the 2018 Liberty Kickoff event over the weekend. Many athletes recorded top-10 finishes in their respective events.
On the men's side, junior Preston Richardson shined in the throws. He finished third in the shot put with a fitting 16.93-meter (55-06.50) toss and again in the weight throw (16.77 meters; 55-00.25). Freshman Connor Scott (15.07 meters; 49-05.50) and junior Vlad Castillo (14.96 meters; 49-01.00) followed Richardson in the shot-put standings with ninth and 10th place finishes, respectively. Freshman KJ Cook Jr. added a fifth-place finish in the weight throw with a heave of 16.67 meters (54-08.25).
On the track, junior Duncan Goodrich clocked 1:06.38 in the 500-meter dash to place 10th. Freshman Miles Owens finished ninth in the 800-meter run in 1:55.43, while redshirt sophomore Evan Woods dropped a cool 8:39.58 to place seventh in the 3,000-meter run.
On the women's side, senior Kacey Wheeler (1:17.09) placed fifth and junior Lindsay Schott (1:18.85) placed seventh in the 500-meter dash. The Tribe occupied seventh through 10th place in the 800-meter run results, with freshman Taylor Jones leading the charge in 2:20.04. Junior Abigail Hillerich (2:20.28), sophomore Deirdre Lewin (2:21.64) and freshman Kate Miller (2:21.79) were hot on Jones' heels. Senior Molly Applegate finished runner-up in the one-mile run with a swift 4:52.39 clocking. Freshmen Karina Tavares (5:08.67) and Lauren Finikiotis (5:09.09) placed sixth and seventh, respectively. In the 3,000-meter run, sophomore Sarah Goodrich finished sixth in 10:19.77, while senior Molly Breidenbaugh finished eighth in 10:27.40.
Off the track, junior Grace Becker placed fourth in the high jump, clearing 1.65 meters (5-05.00). Senior Abby Jones, also clearing 1.65 meters, finished right behind Becker in fifth place. Senior Minna McFarland finished eighth with a clearance of 1.60 meters (5-03.00). In the weight throw, senior Leia Mistowski placed third with a heave of 18.82 meters (61-09.00).
The Tribe is back in action next weekend, returning to Liberty to compete in the Darius Dixon Memorial Invitational.