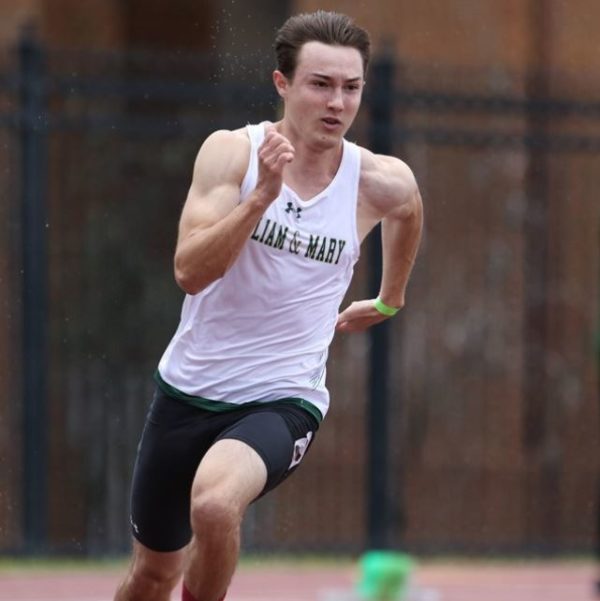 William and Mary turned in another sensational performance at the Darius Dixon Memorial Invitational over the weekend. Many athletes recorded top-five finishes in their respective events. On the men's side, senior Dylan Anderson placed fifth in the 60-meter hurdles. His time of 8.25 broke the previous school record held by Eric Musiek '99 by 0.01. Junior Duncan Goodrich placed third in the 500-meter dash with a swift 1:04.86 clocking. Freshman Christopher Short dazzled in the 800 meters, winning the event in 1:51.15. Sophomore Cooper Leslie placed fourth in the 1000-meter run in 2:31.46, while juniors Ryan McGorty (4:09.16) and Dawson Connell (4:13.92) took first and third in the mile run, respectively. Sophomore JP Trojan and senior Faris Sakallah finished first and second in the 5000-meters; Trojan clocked 14:36.89 while Sakallah crossed the finish line in 14:48.43.
The Tribe men shined in the throws yet again. The College occupied three of the top five slots in the shot-put results, with freshman KJ Cook (16.10 meters) placing second, junior Preston Richardson (15.78 meters) placing third, and junior Vlad Castillo (15.60 meters) placing fifth. Senior Tom Parker won the weight throw with a heave of 17.64 meters and Richardson (16.67 meters) and Cook (16.52 meters) finished close behind in third and fourth place, respectively.
On the women's side, junior Lindsay Schott (1:17.12) placed second and senior Kacey Wheeler (1:17.13) placed third in the 500-meter dash. Sophomore Charlotte Kowalk won the 1000-meter run in 2:56.85 while freshman teammate Lauren Finikiotis finished fourth in 2:58.79. Freshman Karina Tavares ran 5:04.28 to finish fifth in the 1-mile run while sophomore Sarah Goodrich placed fourth in the 5000-meter in a 17:48.92 effort. Off the track, seniors Abby Jones (1.66 meters) and Minna McFarland (1.61 meters) placed fourth and fifth, respectively, in the high jump. And senior Leia Mistowski not only won the weight throw, but also bettered her school record in the event by 28 inches with a toss of 19.82 meters.
The Tribe will be back in action next weekend at the VMI Winter Relays in Lexington, Virginia.