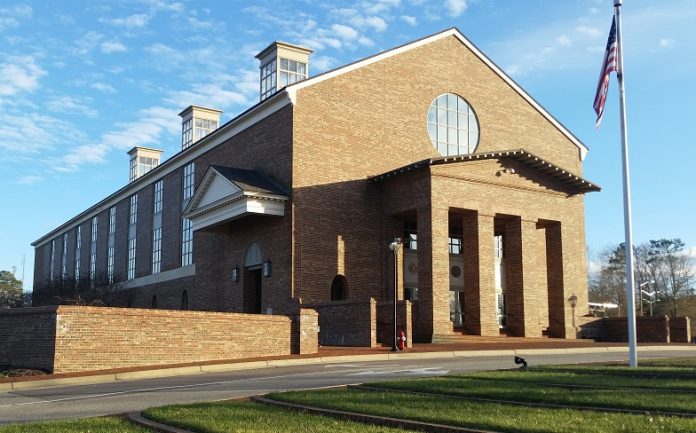 During his bond hearing March 1, former College of William and Mary government professor David Dessler was released on a $5,000 secured bond from the Virginia Regional Peninsula Jail after Colonial Behavioral Health completed a court-ordered mental health evaluation.
Dessler was arrested Feb. 18 on a charge of violating a community-based program, specifically a probation supervision agreement monitored by Colonial Community Corrections. This agreement requires that the former professor comply with all recommendations of his court-ordered mental health care provider.
During an initial hearing for this violation Feb. 26, prosecuting attorney Nate Green and defense attorney Tom Bohannon told the court that Dessler had been arrested for allegedly missing appointments with both his court-ordered psychiatrist and his probation officer. Additionally, a Jan. 15 email he sent to College officials regarding a planned hunger strike had raised concerns that his mental health might be deteriorating.
Before determining whether he would be released on bond, the judge, with agreement from Bohannon and Green, ordered that Colonial Behavioral Health complete a mental health evaluation to determine whether Dessler was a risk to himself or others. A follow-up hearing was scheduled for March 1.
The completed evaluation was presented to Bohannon and Green at 9:30 a.m. March 1. In the evaluation, Dessler's screener reported that he was a "highly intelligent" individual and is not believed to be a risk to himself or others. At this time, copies of his Jan. 15 email about the hunger strike were also presented to the court. Previously, both attorneys did not have copies of the email, and were acting off of a letter from CCC that lists this email as context for his arrest.
The terms of Dessler's release include a $5,000 secured bond, meaning he had to provide the money prior to his release. The judge ordered that Dessler be put under pretrial supervision in addition to his outstanding probation supervision agreement. Although the judge explained that pretrial supervision is similar to probation, she added that a supervision agreement precedes a court hearing.
While on pretrial supervision, Dessler will be required to attend weekly visits with his court-ordered psychiatrist, from whom he receives medication therapy. He was previously required to visit this psychiatrist once every three months. Additionally, Dessler is prohibited from sending any emails to anyone related with the College and setting foot on any College-owned property. The judge specified that this included places like the College of William and Mary Official Bookstore on Duke of Gloucester Street.
Bohannon clarified with the court that he does not believe Dessler had missed any appointments with the court-ordered psychiatrist, although he had missed at least one appointment with his probation officer. Bohannon said he believes there was a mixup between the court-ordered psychiatrist and a licensed counselor that Dessler voluntarily sees.
According to Colonial Behavioral Health, Dessler did not have access to his psychiatric medication while in jail. Bohannon and Green agreed that it was best for Dessler to be released so he could receive his medication and, if possible, stabilize his mental health.
Discussing the Jan. 15 email further, Green said that while non-threatening, in his opinion the email did not reflect the behavior of a highly intelligent man, contradicting Dessler's screener. Green further argued that the hunger strike Dessler outlined was not reasonable, a point with which the judge agreed.
Green also questioned who Dessler believed was responsible for his Feb. 18 arrest. In response, Dessler said that while he was unsure which party was responsible for his most recent arrest, he believed that individuals affiliated with the College played a role in his earlier arrests. Green and Bohannon then clarified that it was not the College, but Dessler's probation officer, who had found and reported him in violation of the probation supervision agreement.
Moving forward, Green said he is unsure whether there is a "light at the end of the tunnel" regarding Dessler's continued emails to the College. He hopes, however, that Dessler stops emailing College officials –– a stipulation the pretrial supervision agreement now enforces, and that the former professor will have to follow if he hopes to avoid further arrests.
Dessler's hearing for the deferred adjudication –– the underlying charge behind the probation supervision agreement –– was previously scheduled for May 29. Both attorneys agreed that this date was too far into the future. Instead, the next hearing for both this most recent probation supervision violation and the deferred adjudication for a harassment by computer charge will take place March 19 at 1 p.m.