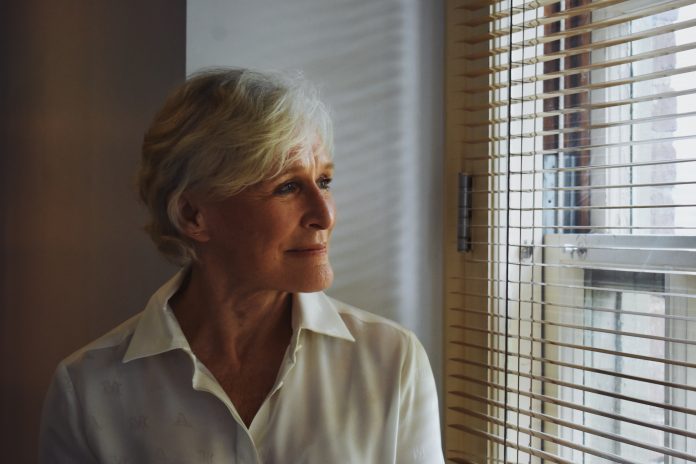 Glenn Close '74 is one of the most decorated actresses of our time, with three Golden Globe Awards, three Tony Awards, three Primetime Emmy Awards and seven Academy Award nominations under her belt. Yet, when she was a 22-year-old freshman at the College of William and Mary in 1970, she almost considered pursuing a career in biology.
She enrolled in an introductory biology course taught by professor Bradner "Brad" Coursen and found herself captivated by his lectures.
"He was a master professor," Close said. "He would come in on the dot of the hour and he would start talking and if you weren't there, you lost out."
According to Close, listening to Coursen's lectures made her want to jump into a lab coat. She recalled one impactful lecture in particular where Coursen performed an experiment in front of the class that  introduced bacteria into test tubes and then followed the trend of their population. First, the population increased rapidly, then it evened out, and eventually the entire bacteria population ended up dead.
"As he was analyzing what we had done in the lab, he had set up these two screens on either side of the podium," Close said. "It started with vast empty spaces and then little towns and a bigger city and then garbage and then more and more pollution, more and more population. He never alluded to the screens, only to what we had done in the lab. And at the end, when all the bacteria ended up dead, killed by their own waste, he said, 'What about man?'"
Close cited Coursen's lecture as a pivotal moment in raising her awareness about humankind's impact on the environment, a lesson she has continued to carry for the rest of her life. She admitted, however, that her lack of math skills dissuaded her from continuing to study science, and she decided on a double major in anthropology and theater instead.
Still, Close centered her career around her activist spirit with a particular focus on ending the stigma surrounding mental health. In 2010, she founded the nonprofit Bring Change to Mind with her sister and her nephew, both of whom live with mental illnesses themselves. Her critically lauded role in "The Wife" last year was a thoughtful portrayal of a woman who reflects on how much she has given up in life as she watches her husband receive the Nobel Prize in Literature.  
"I'm thrilled to be talking to this particular year, but also with the first female president," Close said. "That's pretty special."
It seems fitting that the College choose Close as its Commencement speaker the same year it commemorates its 100th anniversary of co-education. For Close — who was the first woman in her family to go to College — being a part of this occasion presents an exciting opportunity, especially alongside College President Katherine Rowe.
"I'm thrilled to be talking to this particular year, but also with the first female president," Close said. "That's pretty special."
When Close was an undergrad, she spent the majority of her time in Phi Beta Kappa Memorial Hall. Immersed in the College's theater community, Close took classes, acted in plays directed by other students and even wrote a few one-act plays.
"I spent most of my time in the theater department," Close said. "Really, I maybe went to one football game and didn't socialize too much."
Within the theater department, Close was able to experiment with all different kinds of theater, everything from Shakespeare to musicals to sparse black box theatre productions. She acted in productions of heavy-hitters such as "Brigadoon," "Cleopatra," "The House of Bernarda Alba" and "The Trojan Women." Close credits the College's theatre department as an seminal period in her training as a budding actress.
"They were really meaty roles and beautifully written plays and always had great audiences," Close said. "And it was a beautiful theater, perfect for that."
Although Close has had dozens of roles that have already become iconic, from Alex Forrest in "Fatal Attraction" to Cruella De Vil in "101 Dalmatians," she still pushes herself to find projects that will challenge her. This summer, Close said she is looking forward to shooting a movie adaptation of "Hillbilly Elegy." Other projects in the works include a movie version of the "Sunset Boulevard" musical and a movie with Melissa McCarthy based on a South American short story.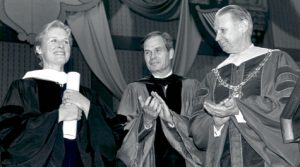 Her Commencement address to the Class of 2019 was not her first one at the College — she also delivered the Commencement address in 1989. Even though Close has done it before, she said that addressing graduates is always a daunting task.
"I don't presume to be a fountain of wisdom," Close said. "But I have learned certain things."
"I don't presume to be a fountain of wisdom," Close said. "But I have learned certain things. I'm a very different person than I was in 1989. I think you never stand still; you're always going in some direction. I've learned a lot, some easily, some the hard way and I'm at a very different place."
Before Close found success, she spent a few years after her own college graduation working as a stage actress in New York City. Even though acting has always been a fickle career, Close said she never had a back-up career plan in place and instead persevered as one role led to another. For seniors dealing with uncertainty in the post-grad world, Close has some advice.
"When you're starting out, you never know where your next job is going to come from," Close said. "… Get used to it. You have to have a real crazy belief in yourself."