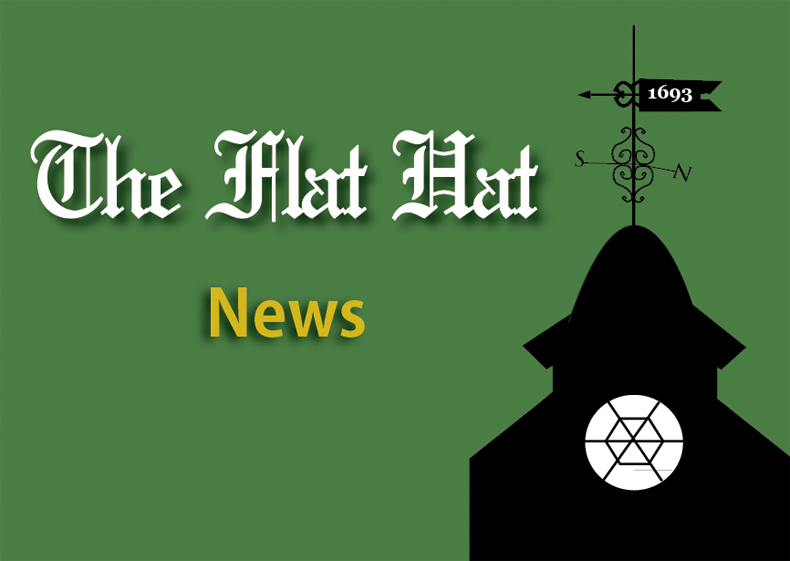 Students and community members gathered in the Sir Christopher Wren Building Chapel Friday afternoon to commemorate the life of Saipriya Rangavajhula '17.
Rangavajhula was found dead in a Ludwell apartment at the College of William and Mary Tuesday, Feb. 3.
Senior Associate Dean of Students Reverend Vernon Hurte led Friday's memorial service. He opened the memorial by reminding those in attendance that the ceremony was a celebration of life and a time to reflect on the life Rangavajhula led.
"May her love, compassion and thoughtfulness forever encourage us and motivate us to impact the lives around us in the powerful and the positive ways in which she has impacted us," Hurte said.
College President Taylor Reveley addressed those present and reflected on the grief a college community feels when losing a member.
"But when death comes suddenly, and it comes inexplicably with someone still very young … it's especially difficult to grasp and to accept," Reveley said.
Five of Rangavajhula's friends shared reflections. They spoke of her as a fierce friend who was honest and caring.
Daniel Lantz '16 shared his memories of Rangavajhula. Lantz lives in the Ludwell apartment across from where Rangavajhula lived.
Lantz described his first encounter with the charismatic Rangavajhula.
"She revealed this piercing honesty and tremendous amounts of unexpected wisdom," Lantz said. "Her uncompromising honesty taught me a lot of things about myself."
He also described Rangavajhula as a source of emotional support, and as someone who was always there for her friends.
Lantz's roommate Matt Anderson '16 also spoke of his friendship with her.
Anderson chose 15 facts about Rangavajhula to share with those gathered. These facts ranged from her love of spaghetti and laughter to her love for her family.
"She was a huge talker," Anderson said. "She could talk and tell three completely different stories with only taking three breaths. But she also was a huge listener. She could listen to me tell three complete stories with only taking three breaths."
Anna Pelleti '17 was Rangavajhula's freshman roommate. Pelleti recounted how she and Rangavajhula met on Facebook while searching for someone to live with. She went on to describe Rangavajhula's deep and impactful personality.
"She was so pure and genuine about what she felt and what she thought. She wasn't afraid to give anyone a piece of her mind. It was so refreshing and real," Pelleti said. "She was the strongest person I have ever known."
Pelleti highlighted Rangavajhula's ability to affect others and the lessons Rangavajhula taught her.
"To think of how much of an impact she had on me and every single person she touched is mind-boggling," Pelleti said. "She taught me more than I thought any 19 year-old could."
The memorial service included a candle lighting ceremony, during which the five students who shared spoken reflections lit five candles in remembrance of their friend.
Hurte ended the service by reciting a poem entitled "Glory of Life."