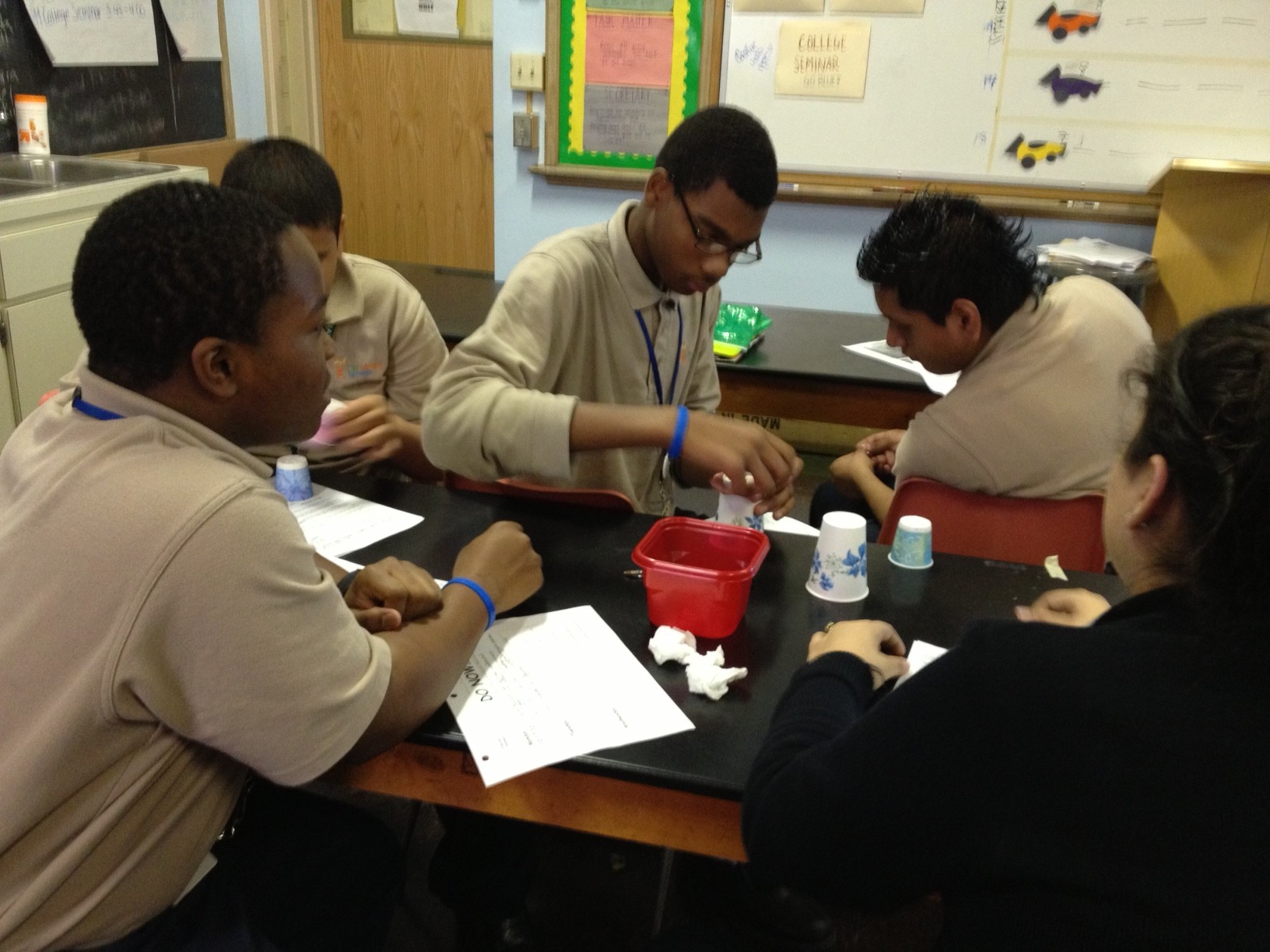 Gov. Bob McDonnell recently announced plans to pursue legislation that would allow Teach for America corps members to work in Virginia schools. Teach for America currently operates in 46 regions and 36 states across the country, placing recent graduates in high-need schools.
"Virginia is blessed to be so highly ranked in public education, but there are pockets of concern, and we see TFA as a vehicle to begin building the advocacy pipeline," Virginia Deputy Secretary of Education Javaid Siddiqi said. "While the commitment is two years we see this as a sustainable model to bring in advocates."
25 graduates from the College of William and Mary joined the 2012 Teach for America corps, making the College one of the top 20 producers of TFA corps members. A Virginia chapter of TFA would offer some interested students job opportunities closer to home. Siddiqi believes that adding a TFA chapter in Virginia would begin changing the education culture that exists in some parts of the state.
"We believe that these TFA candidates can be helping to support vacancies in harder to staff schools and begin changing the culture [to one] that says all kids can learn and we are going to do whatever it takes to make sure they are learning," Siddiqi said.
McDonnell hopes to pass legislation that would allow TFA to begin working in Virginia by the 2013-14 school year. TFA already actively recruits recent graduates from Virginia public universities, with the College as one of its top producers of new corps members. Career Center Assistant Director and TFA Campus Liaison Holly Klenk has not seen the lack of availability for TFA sponsored jobs as a hindarance to senior applicants interested in joining the corps.
"I don't know if it would have an effect because I have never heard a student say that they [would] want to apply but [won't because] there is no chapter in Virginia," Klenk said. "I think it can only help."
Teach for America corps members come from a variety of backgrounds at the undergraduate level and agree to teach at a school for two years. TFA sends corps members to a five-week summer teaching education institute and provide them with support throughout their years of teaching.
Faith Le '12 is currently working at a charter school in Chicago as a TFA corps member. Before beginning her work as the only science teacher in a new charter school with a freshman class of 180 students, Le participated in the five-week summer institute at a Chicago public school.
"It is a crash course in education, and it doesn't align at all with what you are teaching in the classroom, for me at least," Le said. "It gave me experience with things I have to deal with emotionally every day."
The students at Le's charter school are selected by a lottery system. The school will continue to grow until it is filled with four years of students and the first class of graduates moves on to college.
"Charter schools are funded independently, and they tend to target TFA members," Le said. "They like that we have a high turnover rate for teachers because they pay them less and they work really hard, which is not as sustainable [with] regular teacher."
Once selected by TFA, Le applied to Chicago area schools that agree to hire TFA teachers. Corps members apply for their own jobs and must be hired independently of TFA at a school in their given region.
"My experience with TFA itself has not been what I expected," Le said. "At its core, I agree with its mission statement, but at the same time I think TFA out of Chicago is very political. I feel like my classroom is very successful, but I know that TFA wants to do certain things."
In addition, corps members must complete a teaching certification while working as corps members, and are also able to pursue a masters degree in education. By the end of two years, corps members have teaching experience, a teaching certificate and a network currently of 28,000 corps alumni spread out nationwide in a wide range of career fields.
"I think if students are interested in making a difference by closing the achievement gap, it is definitely something they should look into, but it's challenging," Klenk said. "It's not an easy job, so students should definitely come to the information sessions or talk to alumni who have done it, but I think it can be a really positive opportunity."
Mimi Laycock '14 first learned about TFA when her older sister joined the corps after college in Atlanta. She is now working as the Campus Campaign Coordinator at the College, where she attempts to increase awareness about TFA on campus for potential applicants.
"Basically our jobs include a lot of social media, so we do a lot of Twitter and Facebook and publicizing for TFA," Laycock said. "I really liked that TFA doesn't expect you to stay a teacher. They want you to take those experiences and go be a lawyer, go be a doctor, go be in politics, which is something I can get behind."
Laycock believes that implementing TFA in Virginia would only increase senior applicant interest.
"I think the opportunity to teach in their home state could entice more people to apply," Laycock said.