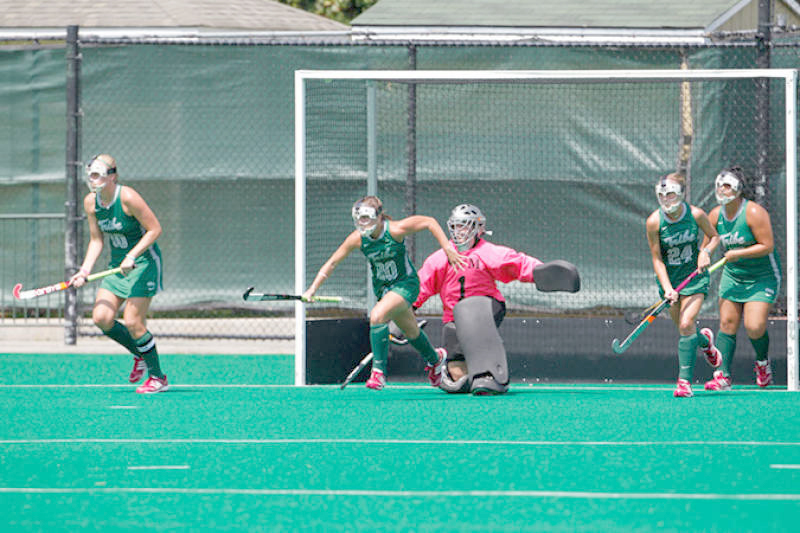 Season record: 8-11, 3-3 CAA
When longtime head coach Peel Hawthorne stepped down, new head coach Tess Ellis had a little less than a week to prepare for her coaching debut. After a season highlighted with upset wins and a trip to the Colonial Athletic Association semifinals, Ellis has proven her value as a head coach.
Despite falling to No. 17 Delaware in the CAA semifinals, Ellis' squad recorded upset victories over then-No. 5 Virginia and then-No. 18 American University.
"I think with the new regime and the group that we've had, we've certainly changed the attitude of William and Mary field hockey to a very competitive group of young ladies," Ellis said after qualifying for the CAA tournament. "I think they are able to handle anything."
Overall, opponents posted a better shot percentage (.206) than the College's .148. Goals came at a premium, as the Tribe averaged 1.89 goals a game while opponents scored 2.37 goals a game.
Ellis did not settle on a single goalkeeper, and switched repeatedly between sophomores Cate Johnson and Meredith Savage. Johnson earned 15 starts and posted a .705 save percentage en route to a 7-5 record. Savage, who started four games but played in 12 overall, finished with a 1-6 record and .585 save percentage.
Offensively, sophomore forward Pippin Saunders continued to build off of an impressive freshman campaign. Saunders led the team in both points, 23, and assists, nine. Senior forward Taylor Hodge posted a team-high 59 shots and 10 goals.
As Ellis enters her second year at the helm of program, expect another run at the elusive conference title.