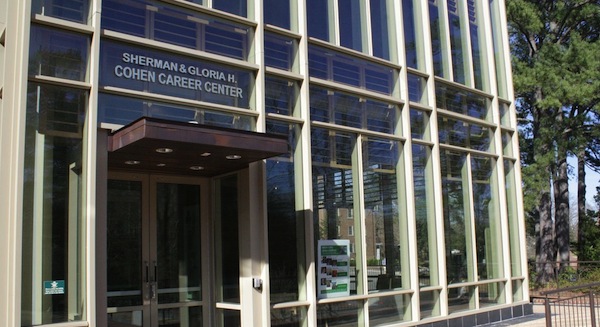 The Sherman and Gloria H. Cohen Career Center will be able to fund undergraduates' summer unpaid internships this year through its Internship Fund, potentially allowing students to gain professional experience while also receiving money.
"People who need to make money over the summer can't afford to do an unpaid internship," Assistant Vice President for Student Affairs and Executive Director of Career Development Mary Schilling said.
Schilling said the Career Center hopes to fund at least ten students this year, with awards of $4,000 each. Applicants can find the application through Tribe Careers. They must already have a confirmed internship when they apply. The internship must entail a minimum of 160 hours worked at one organization over at least four weeks. Applications are due April 11, and the selection committee is composed of Career Center staff.
The Parent and Family Counsel and the vice president for student affairs are organizing funding.
Recent dialogue about the legality and socioeconomic fairness of unpaid internships has served as the motivating force behind the establishment of this fund. Last June, Schilling took part in an NPR On Point special about internships in the current economy. She said that although internships are generally considered a necessity for job prospects, not everyone can afford to forgo income from a summer job.
"The legal issues are more about unpaid internships at for-profit companies," Schilling said. "Part of our concern was not only that, but to make sure that some of these companies understand their responsibility as an employer to provide pay."
Anna Umbreit, Assistant Director and Internship Coordinator at the Career Center, has been defining the parameters for the fund's use. She said the Career Center will focus on internships aimed at advancing and informing career goals. However, internships do not need to align with the applicant's major.
"I think this is very helpful for liberal art students, whose major may not necessarily connect to all of their [career] interests," Umbreit said.
The award will be split into two $2,000 installments: one given at the start of the internship and one upon confirmed completion. A performance report from the recipient's employer and a reflective essay are required to receive the second installment. Umbreit described the student reflection as a description of how the internship advanced the student's understanding of their career goals.
"Even if they say 'Oh, I don't want to do that anymore, that's not what I had in mind' … that is still part of the learning process," Schilling said.
Students telecommuting or completing online internships will not be considered for the awards.