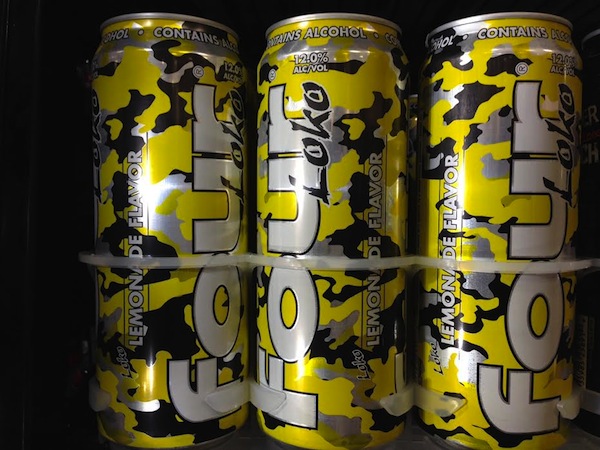 College students may no longer be living la vida Loko: Phusion, Four Loko's parent company, will no longer market the line of alcoholic drinks on college campuses, as per its agreement with 20 state attorneys. The beverage has already been banned from several college campuses and the states of Washington and New York.
Director of Communications for State Attorney General Mark Herring's office Michael Kelly noted that this agreement would not impact Virginia.
"This multistate action was brought prior to Attorney General Herring taking office," Kelly said in an email. "His predecessor did not choose to participate in the multistate action."
In 2010, Four Loko was reformulated in response to the bans. Caffeine, guarana, and taurine were removed from the recipe.
Jim Sloan, President of Phusion Projects, released a statement on the multi-state agreement.
"While our company did not violate any laws and we disagree with the allegations of the State Attorneys General, we consider this agreement a practical way to move forward and an opportunity to highlight our continued commitment to ensuring that our products are consumed safely and responsibly only by adults 21 and over," Sloan said in a statement
The agreement specifically impacts Four Loko's social media platform, restricting comments and images from individuals under the age of 21.
"As we all know, underage drinking and alcohol abuse are serious problems in need of serious solutions," Sloan said. "They will not, however, be solved by singling out specific products or alcoholic beverage categories. The answer lies in increased education, stronger enforcement of existing laws, and personal responsibility. We are pleased that the State Attorneys General have committed to use Phusion's payment made under the agreement to further these goals in their respective states."
While Virginia has not passed any resolutions regarding Four Loko, Health Promotion Specialist Sarah Menefee '03 noted that the College of William and Mary takes a holistic approach to preventing alcohol abuse on campus.
"The administration takes a comprehensive, evidence-based approach to minimize risk around alcohol," Menefee said in an email. "This includes many things, such as educational programs, alternative (to drinking) events, policies, and programs for students who violate the code of conduct."
She also asserted that the College is hardly a hotbed for severe alcohol abuse.
"While some WM students choose to drink, many do not," Menefee said. "In fact, according to a 2012 on campus survey, 19 percent of students said they don't drink."