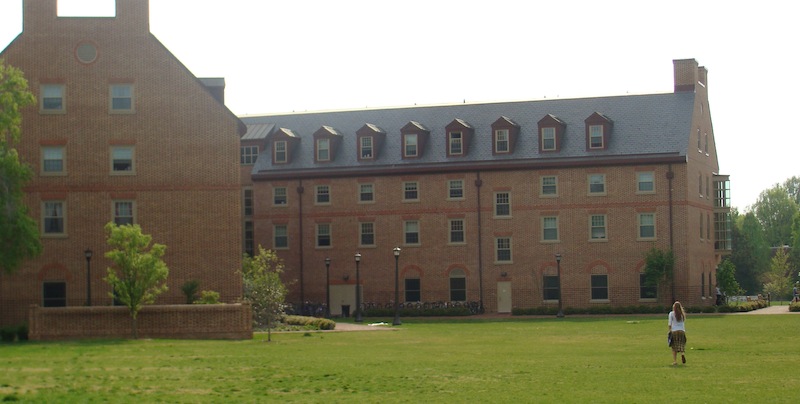 To comply with Title IX regulations regarding schools' procedures for dealing with sexual assault and harassment, the College of William and Mary has updated its policy on discrimination, harassment and retaliation. The new policy gives details on reporting cases of sexual harassment, as well as how employees of the College must handle them.
One stipulation of the policy is that any case of sexual harassment reported to a College employee involving a student must be referred to the Office of Compliance and Policy and the Dean of Students' Office.
"What we now have is greater clarity from [the] Office of Civil Rights in [the] Department of Education," Director of Compliance and Title IX Coordinator Kiersten Boyce said. "If [employees] have any kind of role in the conduct process, any role in enforcing conduct rules, then they're considered responsible employees. That means that if they become aware of sexual assault, then the institution becomes aware of sexual assault and we have an obligation to respond. … That means that an anonymous report, once they're aware of it, they've got to pass it on." In the investigation that ensues, however, it may be impossible to maintain the student's anonymity. Employees, including RAs, can continue to make reports that keep the parties involved anonymous, but may be required to disclose the names at a later point if the survivor's identity becomes critical to the investigation.
Cases in which names would have to be disclosed involve those, for example, in which the safety of the student body at large is endangered. Dean of Students Marjorie Thomas emphasized that the purpose of this is only to offer resources and assistance to the student, not to push the student to take any further action.
"As an institution we have to make sure that we're looking out for the individual who's trying to maintain their privacy, as well as protect the safety of that individual and the community at large," Thomas said.
However, she made a distinction between confidentiality and privacy. While the disclosure of a student's identity in a report compromises confidentiality, the student's name will not be revealed to a greater audience without his or her consent.
The new policy lists several resources that will continue to offer students the promise of complete anonymity. Donna Haygood Jackson, Senior Assistant Dean of Students and CARE Services & Sexual Assault Response Services, is available to provide students with what she calls a "safe space" to talk through problems and explore possible courses of action — without worrying that their cases will have to be reported.
"It's a place for students to still feel some empowerment," Haygood Jackson said. "We can just talk about it and help them decide what would be best for them."
The Office of Compliance and Policy is also working to make survivors of sexual discrimination more aware of their options. They have printed informational pamphlets to distribute to faculty and staff about how to help a student who has experienced harassment. The pamphlets come with inserts printed with information on resources to give to students.
Boyce and Thomas both said that striking the balance between what Title IX requires the College to investigate and respecting students' wishes for privacy can be tricky, but that the ultimate goal is to offer students the best information and care possible.
"It's beyond just checking the boxes to make sure we do what the government said," Thomas said. "It's about making sure we're all on the same page about expectations, and knowing that harming another member of our community is not going to be tolerated."