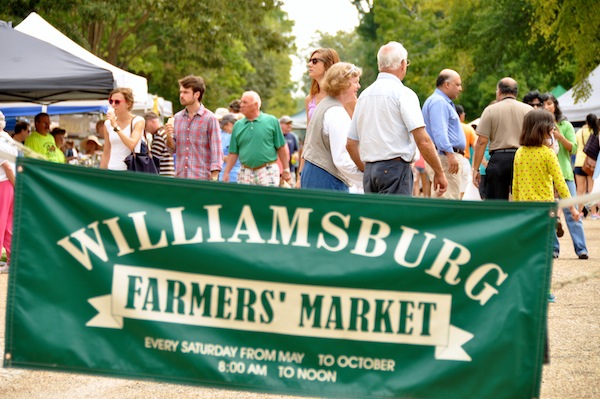 Students who attend the weekly Williamsburg Farmers Market purely to hunt down free food samples surely know the individual colloquially referred to as "goat cheese man."
Goats R Us, a regular stand at the Saturday fair, boasts Virginia's finest fresh cheeses, and — luckily for college students — an abundance of free samples. The unique, cheesy flavors range from pineapple walnut to fudgy chocolate or sundried tomato and basil. You can also opt for the classic, tangy plain. You'll most likely have to fend off the flocks of hungry shoppers, but I recommend trying every single cheese combination, heaped upon a cracker. A word of caution: Beware of the slightly judgmental looks that you will receive if you munch on too many samples without making a purchase.
Unsurprisingly, the "goat cheese man" wins the "Best of the Burg" award due to his fresh flavor combinations and all those delicious samples. If the samples are not enough, as I personally find myself always wanting more, the vendor offers competitively priced products. The stand sells sample-sized, four-ounce containers, or larger amounts for the true goat cheese fanatics. Whether you're in the mood for a tasty dip, sandwich spread or just eating cheese by the spoonful, Goats R Us does not disappoint any taste buds. Goat cheese is also the perfect healthy and filling snack for students on the go or late-night studying.
Additionally, the "goat cheese man" embodies the colorful character of the Williamsburg Farmers Market. The market is a "can't miss activity" for students of the College — it features regionally-produced food in a convenient location (DoG Street) while showcasing the Williamsburg community. It is the perfect venue to grocery shop for sustainable, healthy food or take a walk through historic Colonial Williamsburg. The crowd surrounding this stand corroborates the hype; it wouldn't be the Farmers Market without the "goat cheese man."
The Goats R Us stand beats out all others at the Farmers Market, although there was some tough competition. Other vendors on DoG Street include King of Pops, which sells gourmet popsicles, Jamestown Pie Company and Belmont Peanuts. It's not an easy task to triumph over popsicles in the Williamsburg summer heat or pie during the holiday season, but goat cheese is a year-round staple. Next time you find yourself near the Williamsburg Farmers Market, make sure to stop by and grab some goat cheese and, while you're at it, some peanuts or a popsicle, too.
To view all winners of Best of the 'Burg, click here.