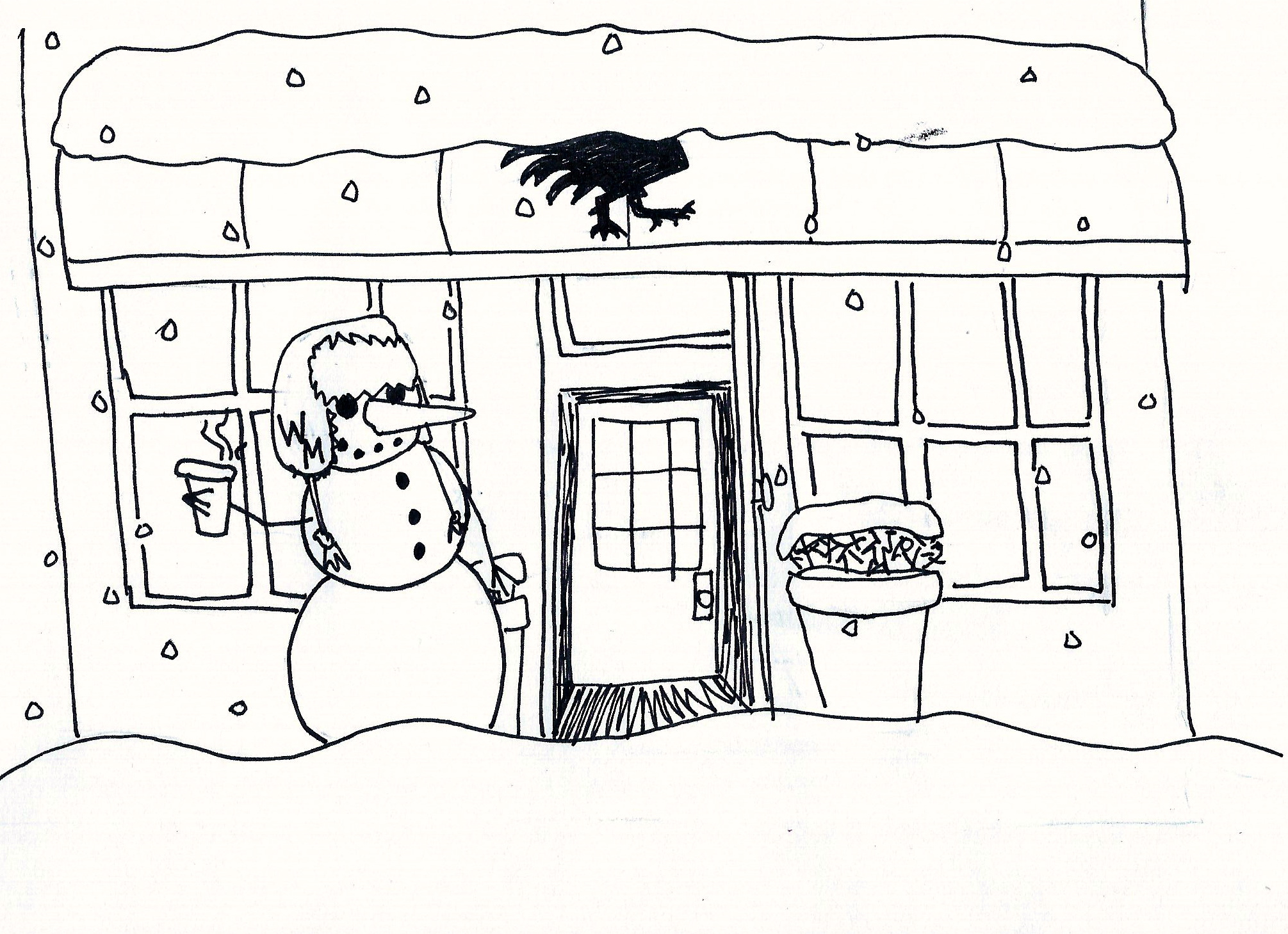 It's time to face the sad truth: winter break is officially over. However, though the festivities of 2014 have wound to a close, the winter season is far from finished. For many, this means two or three more months of being trapped inside with seemingly nothing to do. But don't let yourself sink into a post-December slump — beat the January drag by taking advantage of all the season has to offer. Here are our favorites this winter.
FOOD:
When you're inevitably stuck inside, nothing warms you up quite like something good to eat. The colder it gets, the more possibilities there are for fun winter snacks.
If you're looking for a sweet and delicious way to warm yourself up against the winter cold, look no further than Williamsburg's own Aromas. Aromas' famous s'mores dish comes with all the ingredients for the classic dessert, as well as a pot with a small flame for cooking. Served in quantities for two or four people, s'mores are the perfect way to warm up with friends while simultaneously getting your sweet fix for the day.
If you're looking to warm up with something more substantial, try the Melting Pot, an all-fondue restaurant located in nearby Newport News. Diners sit at a table surrounding a hot stove (perfect for staying warm) and are served three courses of fondue: an appetizer of bread and vegetables with melted cheese, an entree cooked in boiling oil, and a selection of dessert items served with gooey melted chocolate. Although on the expensive side, the Melting Pot is a fun place to go this winter for a special occasion.
Although your winter break may be filled with many fun and exciting seasonal meals, take the time to remember that may not be the case for all Williamsburg residents. FISH, Inc. is an  agency providing help to residents of the greater Williamsburg area. FISH provided more than 158, 220 meals to hungry Williamsburg residents in 2013; it aims to provide more meals every year. FISH takes donations of non-perishable foods and is headquartered at 312 Waller Mill Road.
DRINK:
Now that the holidays are over and Starbucks has stopped serving its holiday menu, how can you get your winter drink fix? Whether you like coffee, hot chocolate or hot apple cider, Williamsburg has it all.
Perhaps the most interesting drink comes from Colonial Williamsburg's own Blue Talon Bistro. For those of you who do not know this little secret, the Blue Talon serves free cups of its legendary hot chocolate whenever it snows. However, hopeful hot chocolate recipients need to act fast. The Blue Talon only provides hot chocolate to the first 100 customers who enter the restaurant as flakes fall.
Speaking of hot chocolate, Williamsburg has some of the best cups around. Similar to last fall's "Quest for the Best Pumpkin Spiced Latte," we now tempt you with the "Hot Chocolate Challenge." Grab a couple of friends and take the time during the coming cold months to find your favorite cup of this classic winter drink. The Blue Talon Bistro, Aromas, Joe Mugg's Coffee, the Meridian, Starbucks, the Coffeehouse and the Daily Grind are all great places to start.
Finally, for those of you with an adult drink palette, try taking part in Fine Wine Tasting at the Williamsburg Winery. For $6 per person, patrons can taste a wide variety of wines and keep an etched wine glass as a memento of the tasting. Tastings are open from 11:30 a.m. to 4:30 p.m. Monday through Friday and from 10:30 a.m. to 5:30 p.m. on weekends throughout the months of January and February.
HEALTH:
Between winter's delicious food and drink options and attempts to the cold, it can be all too easy to pack on a few extra pounds. In order to avoid the seasonal slump and help keep those New Year's fitness resolutions strong, check out some of our tips for staying fit this winter.
The Student Recreation Center is offering free group fitness classes during the first full week of classes (Jan. 26-Feb. 1). Round up a bunch of your friends and take part in free sessions of yoga, pilates and much more. Use this free opportunity to find a new fitness practice you love. Getting in shape during the winter will make bathing suit season much less stressful come spring and summer.
For runners – and those who want to become runners – winter is a great time to start getting in cardiovascular shape. Spring comes packed with lots of fun road races such as Color Me Rad (Newport News, Virginia Beach), the Swamp Run 5K (Jamestown High School), the Shamrock Sportsfest (Virginia Beach) and Williamsburg's own Run the D.O.G. Grab a friend, sign up now for your race of choice, and spend the next few months getting in shape for your race.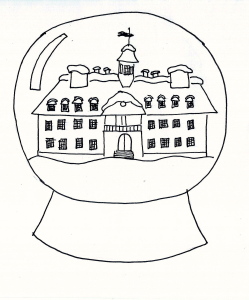 FUN WITH FRIENDS:
What would winter in Williamsburg be if you didn't have a little fun with your friends? No matter what your idea of a good time is, Williamsburg has something fun for you.
Weather permitting, winter can promote all sorts of fun outdoor activities. Join a snowball fight on the Sunken Garden or build a snowman or snow fort. If you're looking for something a little more daring, try Massanutten Resort. At Massanutten, visitors can ski, snowboard, sled and go tubing for a fair price. If you're looking to get away for the weekend with your friends and enjoy some outdoor snow sports, Massanutten is the place for you.
If staying inside is more your speed, check out Rebounderz, located in nearby Newport News. Rebounderz is an indoor trampoline complex complete with an Open Jump Arena, Foam Pit Jumper, In the Air Dodgeball and Basketball Slam. For just $10 an hour, Rebounderz is the perfect place to blow off some steam while simultaneously staying out of the winter cold.
Additionally, Valentine's Day lurks right around the corner. Whether you have a special someone, or you're just looking to take a page out of Leslie Knope's book with your own "Galentine's Day," Williamsburg has tons of great places in which to celebrate love in its many forms. If you're looking for a nice place to go for a romantic or friendly dinner, try Opus 9, Ichiban, the Williamsburg Winery, the Blue Talon Bistro or the Trellis.
ENTERTAINMENT:
Now that you've been fed, filled with delicious drinks, and had fun with friends, it's time to look at some great entertainment options in Williamsburg this winter.
It's no secret that Williamsburg is teeming with history, and its many museums are a testament to that fact. If you're looking for an educational and interesting way to get out of the cold, check out the DeWitt Decorative Art Museum located on West Francis Street near Colonial Williamsburg. The DeWitt Museum hosts several events throughout January and February, including Music in the Museums, Portraits with a Past, Introduction to Folk Art and The Artful Animal.
Music fiends can look forward to the College's upcoming Charter Day Concert featuring none other than Ludacris and special guest Andy Grammer. The concert will be held on Saturday, Feb. 7, at 8 p.m. in Kaplan Arena. Tickets are $15 for students with a valid student ID, $25 for faculty and staff with a discount code and $30 for the general public.
CAN'T BEAT THE CLASSICS:
While Williamsburg is booming with fun and exciting ways to spend your winter, sometimes the best things are those tested, tried and true. Whether it means settling in for a movie marathon with your friends during a blizzard, baking fresh cookies in your dorm room kitchen, or just spending time with those you care about (while perhaps jumping the Governor's Wall), there are plenty of fun ways to spend your time in Williamsburg this winter.
For our previous installment of Favorites This Fall, click here.