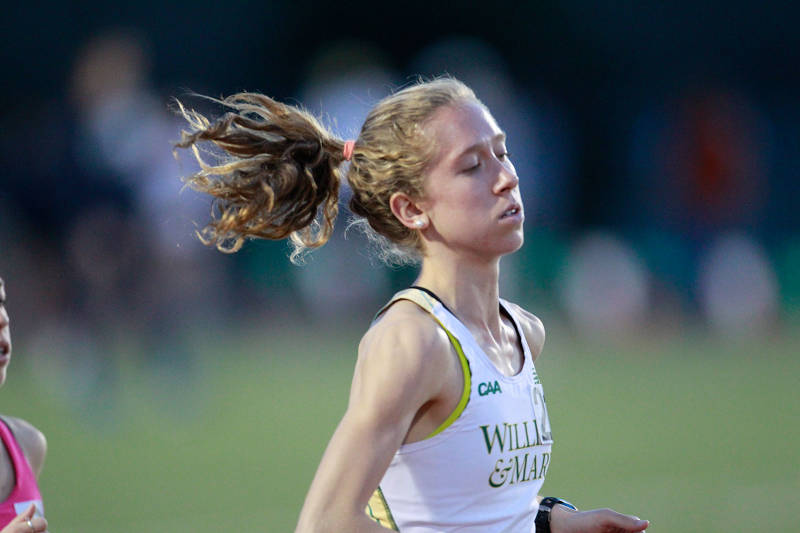 Instead of competing with her teammates at the Eastern Collegiate Athletic Conference Championships March 7-8 in Boston, William and Mary sent junior Emily Stites to the National Collegiate Athletic Association Indoor Track and Field Championships in Fayetteville, Ark., over the weekend. This is the second consecutive year Stites has competed at the event.
Stites competed in the finals of the women's 5,000-meter run, where she earned 11th place with a time of 16 minutes, 8.39 seconds. Despite finishing five places behind her 2014 NCAA performance when she finished sixth, Stites improved her time by 19.6 seconds from her mark of 16:27.99 last year.
Stites stayed in the back of the pack for most of the race before accelerating in the last mile, passing five other runners. She finished 36.24 seconds behind the event's winner, Emily Sisson of Providence College, who crossed the finish line in 15:32.15.
With the 11th-place finish, Stites earned second-team All-American honors. This distinction ties her at sixth for the track's program record for career awards with alumna Elaina Balouris '14.
The NCAA Championship meet marks the end of the indoor season. The outdoor season is scheduled to kick off Friday, March 20, when the College hosts the Tribe Invitational at Zable Stadium.