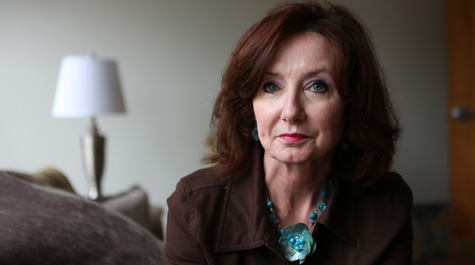 Senior Assistant Dean of Students Donna Haygood-Jackson Ed.D '88 was arrested March 29 and charged with driving while intoxicated. Haygood-Jackson also faces a civil violation for her refusal of a blood alcohol test and a traffic violation for improper backing.
According to Deputy Chief of James City County Police Stephen Rubino, Haygood-Jackson was arrested after improperly backing into the intersection of Ironbound Road and Monticello Avenue. Jackson, who was driving a Ford Explorer, was struck by a vehicle traveling south on Monticello Avenue with a green light, he said. No one was injured in the collision.
"The driver of the Explorer and sole occupant was identified as Donna Haygood Jackson, 55 of Williamsburg," Rubino said in an email. "She told the officer that she believed that she had ran the red light at the intersection and was backing up when she was struck. The officer smelled a heavy odor of alcohol on her and administered various Field Sobriety Tests to her. She was subsequently placed under arrest and refused to submit to a breath test stating that she wanted to talk with a lawyer first."
The alleged DWI is Haygood-Jackson's first offense. If she is found guilty, her license will be suspended for at least a year. There is no mandatory incarceration period for first time offenders in Virginia.
Haygood-Jackson is director of CARE services at the university, which works to provide assistance to students facing significant challenges to their mental, physical, and social health. She is also responsible for the College's Sexual Assault Response Services and supervises the Haven, the College's sexual assault support center. Haygood-Jackson has been on paid leave since the arrest. Haygood-Jackson and her attorney, Richard Rizk, did not respond to requests for comment.
"Because this is a personnel matter, there is very little I can say at this time," Associate Vice President of Communications and University Relations Brian Whitson said in an email. "We are aware of the arrest. Ms. Haygood-Jackson is currently on paid administrative leave – and has been since the incident. In the meantime, Lesley Henderson Ed.D '02 has assumed additional responsibilities within the Dean of Students office, including the Haven."
Haygood-Jackson's hearing was continued on April 7. The next hearing is scheduled for May 19 at 2:00 p.m. at the Williamsburg James City County courthouse.