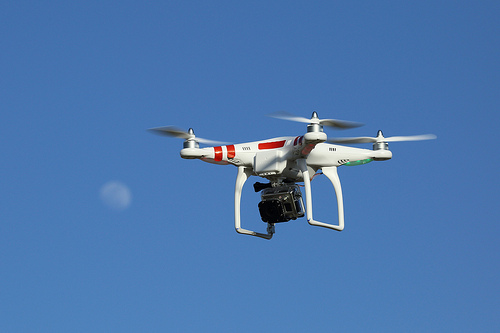 Senior Vice President for Finance and Administration and Chair of the Emergency Management Team Sam Jones '75 sent a campus wide email Friday, Oct. 30 about the College of William and Mary's developing policy on unmanned aerial vehicles, commonly called drones.
Jones specified that drones are not allowed in or around Zable Stadium, citing safety concerns.
"The College has now had multiple instances of individuals flying drones over the football stadium during games," Jones said in a follow-up email to The Flat Hat. "Should the individual lose control of the drone, or there be some other type of malfunction, there is the potential for injury."
In the campus-wide email, Jones said that there have been a number of instances of drones flying around campus. Most recently one flew over last weekend's Homecoming game, forcing a stoppage of play, according to Jones.
Jones said in the campus-wide email that the College is working on a broader policy to incorporate rules for drones on the rest of campus, including considering special cases for research or academic reasons. The College did not have any policies regarding usage of drones before now according to Director of News and Media Suzanne Seurattan. She said in an email that there have been known instances of drone use in locations on campus other then Zable.
Last Thursday, the College used a drone at the launch of its For the Bold campaign on the Sunken Garden. Seurattan said in an email that the organizers of that event sought out permission from the William and Mary Police Department beforehand.
"The operator was a commercial operator licensed in the use of the UAV," Seurattan said. "Also, the path of the drone was approved and monitored by WMPD."
Jones encouraged those who wish to use a drone on campus to contact the WMPD to get authorization and ensure they would not violate any regulations. Jones said in the email that violators of the policy are subject to arrest and charges by the William and Mary Police.