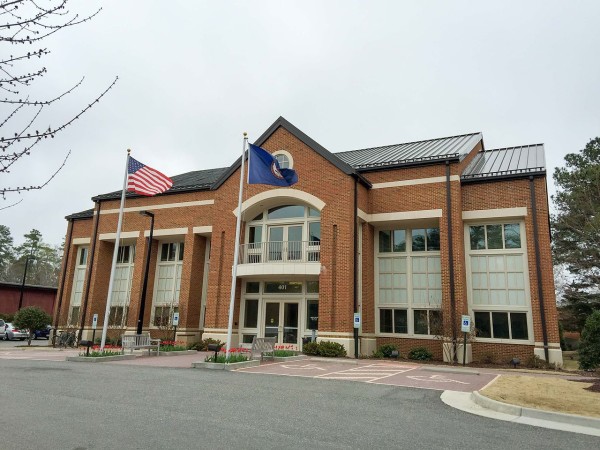 Relying on her experience in local government and background of economics, Associate Director of the Thomas Jefferson Program in Public Policy Elaine McBeth has taken steps toward running for city council, aiming to fill a vacancy left by incumbent Judy Knudson.
McBeth, still in the early stages of a campaign that will last nearly all semester, is collecting signatures from members of local neighborhoods, due March 1 to the voter registrar.
McBeth, who is also an adjunct professor of economics and public policy, has been active in several divisions of local government. In addition to teaching public policy and economics at the College of William and Mary, McBeth has also been a part of the City of Williamsburg's Planning Commission and the League of Voters of the Williamsburg Area.
"[McBeth] was reappointed to Planning Commission again by City Council in December 2013 for a 4-year term expiring on December 31, 2017. She was elected 2nd Vice Chair of the Commission in June 2015, and was reelected 2nd Vice Chair in January 2016," City of Williamsburg Planning Director Reed Nester said in an email. "She also serves as the Planning Commission's liaison to the Economic Development Authority."
"Running is hard. [April] is one very long month. You really have to go door to door," Knudson said. "I enjoyed it very much. I'll miss it very much."
In order to file for candidacy for City Council, McBeth will need to submit her certification of candidacy and tax forms to the county registrar. She will also need to establish bank accounts for her campaign. Once she completes these steps, she will be able to launch her campaign and connect with a campaign manager. As of now, she is working with a small group of friends.
Knudson, who was active in local government for many years, recalled the long process involved in running for City Council.
"Running is hard. [April] is one very long month. You really have to go door to door," Knudson said. "I enjoyed it very much. I'll miss it very much."
She said that, despite the challenges involved, she is happy McBeth is running for City Council.
"I'm passionate about education and neighborhoods. As an economist, I have a sense of economic development," McBeth said. "It's a broad vision."
Until March 1, McBeth said she will be balancing teaching her courses at the College and walking around the neighborhoods of Williamsburg collecting signatures. However, it will be over a week after March 1 until she finds out whether she has successfully reached certified candidacy in the election, because the local government must run its primary elections. She said her campaign will not take off until after spring break. The election itself is May 3.
While McBeth's focus for the moment is filing for candidacy, she said she has given some thought to how she wants to structure her campaign. She said she has created a vision based on her experience with local government and on her background as a professor.
"I'm passionate about education and neighborhoods. As an economist, I have a sense of economic development," McBeth said. "It's a broad vision."