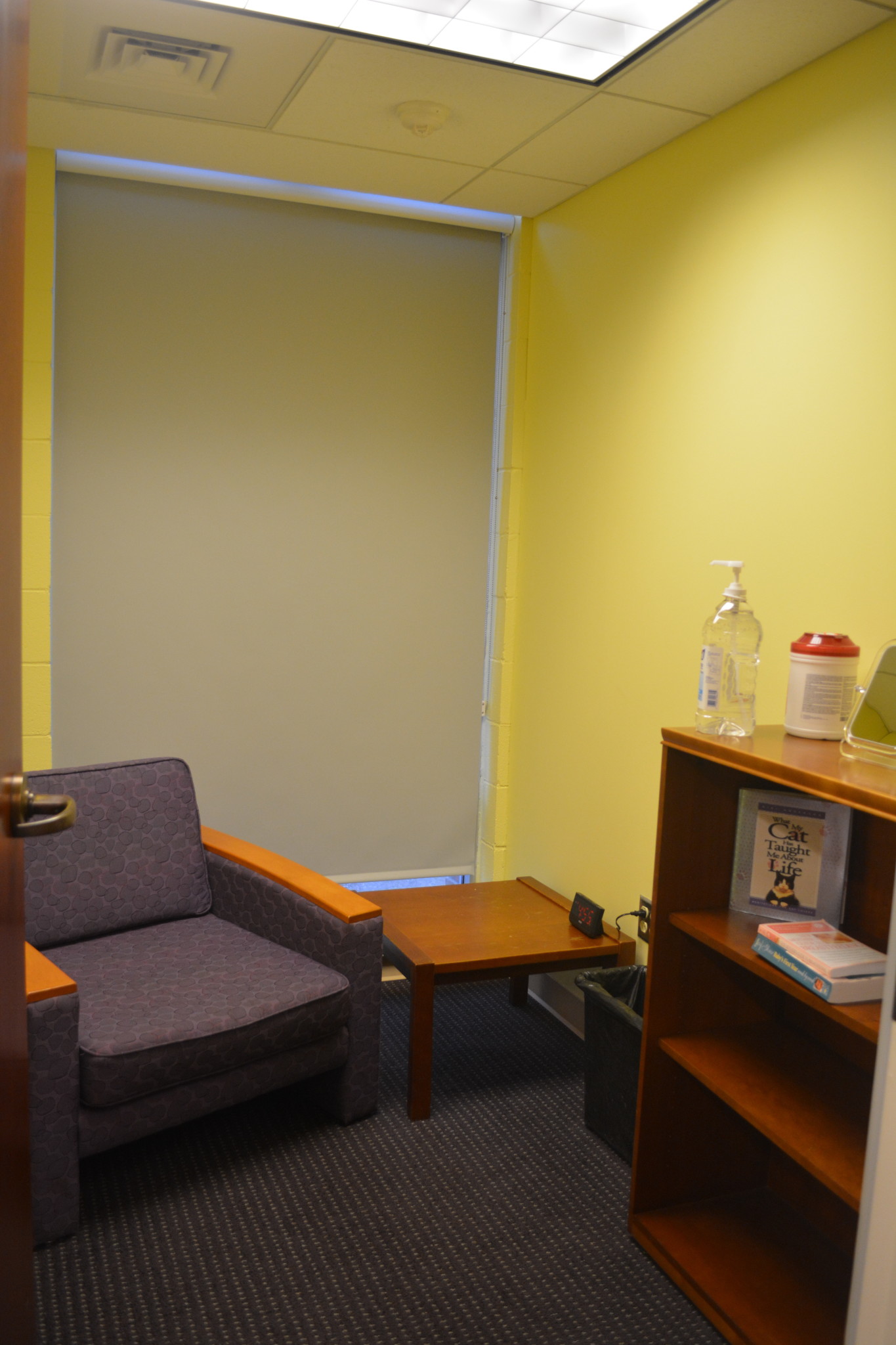 Mothers will now have a private place to nurse in Earl Gregg Swem Library. The new nursing mothers' room provides privacy for women to breastfeed their babies or use a breast pump.
Located in room 308, on the third floor of the library, the room is open to faculty, staff, students and library patrons all hours that the library is open.
The room can be accessed by checking out a key from the staff at the  circulation desk on the library's first floor.
Earl Gregg Swem Library Director of Strategic Communications and Outreach Tami Back said the creation of the nursing room came about to make the transition of women back to work after having a baby as smooth as possible at the College of William and Mary.
She said that providing resources such as the nursing mothers' room help to make a difficult transition a little easier and frees some women from the choice between family and work.
"It's a project that's near and dear to my heart," Back said. "I nursed both of my children. My youngest just turned 18 months old, so nursing is a recent experience for me."
Other College employees involved with the room's creation also cited their own emotional connections to nursing mothers as reasons for providing these resources.
Our employees have babies and they need to take care of them. — Swem night supervisor Mildred Sink
"Our employees have babies and they need to take care of them," night supervisor Mildred Sink said.
Sink was on the committee formed to prepare the nursing mothers' room for use.  She said the committee chose the wall colors, furniture and blinds for the room based on what they thought would be calming.
She said that while Title IX requires there to be breastfeeding resources such as nursing mothers' rooms on campus as part of its prohibition of discrimination based on sex, this room was not created because of this requirement, as other nursing rooms already exist in other locations on campus.
The College's other nursing mothers' rooms are located at the Hornsby House, the School of Education, the Virginia Institute of Marine Science, the Marshall-Wythe School of Law and the Mason School of Business.
Associate Dean of Research and Public Services Lisa Nickel said it was important to put a nursing room in the Earl Gregg Swem Library because it is such a commonly used location and the employees didn't want to have to send mothers to other locations to nurse.
Back said that the idea for the room came about when she and other library staff were reviewing usage of study rooms, and realized this could be a good use of a space.
Nickel said that library employees had good experience managing spaces, so they were confident they could handle the nursing mother's room.
She said this was confirmed by the fact that the library has received good feedback on social media.
Back also said that there has been a lot of positive responses to the space, and that there were requests to use the room before it was available.
"At Swem, we pay a lot of attention to our spaces and do our best to ensure that we have the spaces and services that meet the needs of the William and Mary community," Nickel said.