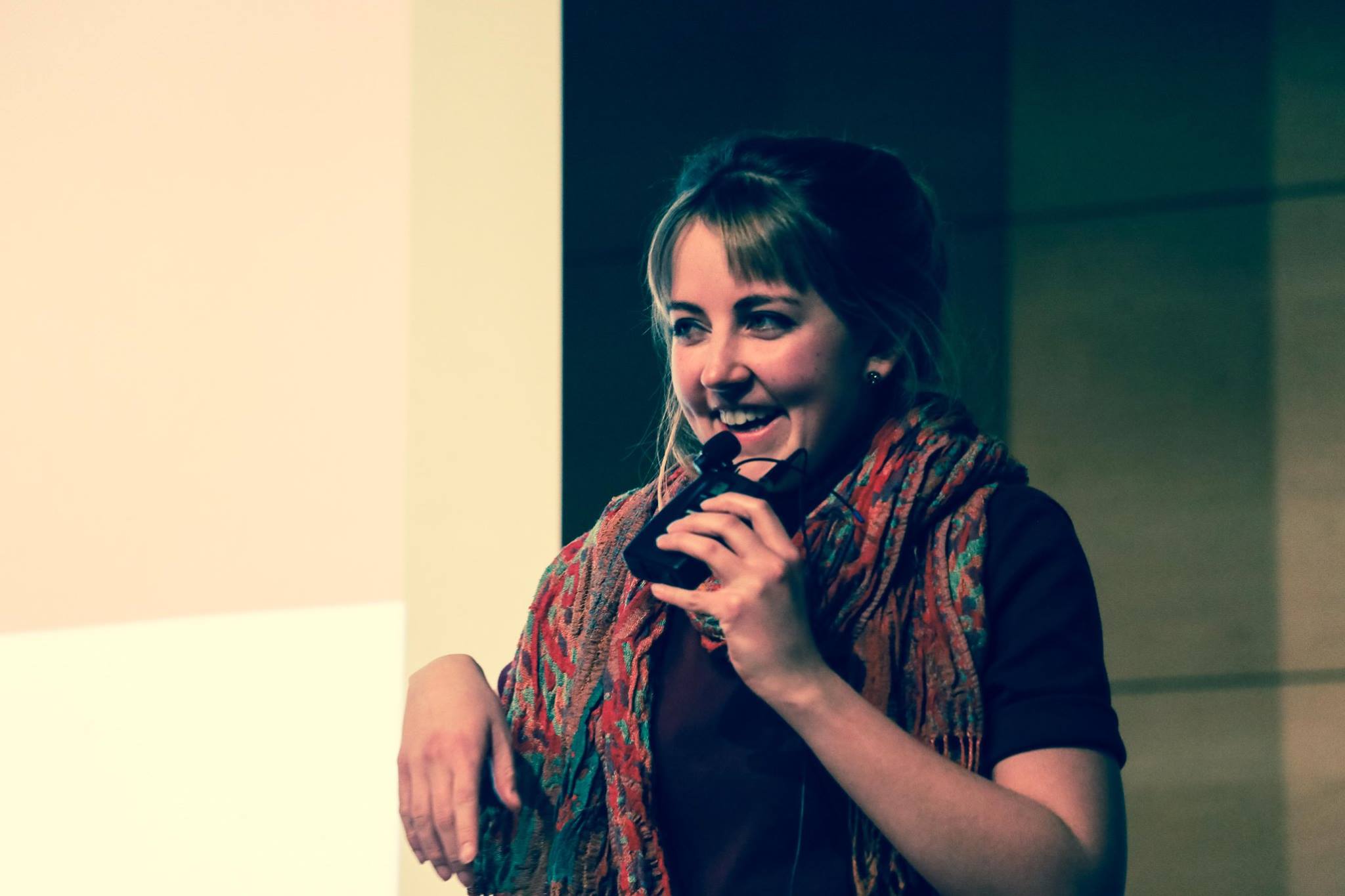 If any lesson can be learned from Bo Burnham's sold-out Charter Day show, it's that students at the College of William and Mary enjoy watching standup — even to the point of petitioning for more seats. For some students, just watching isn't enough. These students have decided to take up the mic and try standup on their own.
For Chris DeProspo '17, the idea to try stand-up originated not just from the College's visiting performers, but also from a final project for one of his classes.
"I took a course called 'Science and Communication,' so it was last year, last spring semester, and there was a science comedian that came to talk to us," DeProspo said.  "And I was like, 'Oh, that's so cool,' because that's not something career counselors tell you about. So I was like, 'Professor Zuber, I'm gonna do this for my final for the class,' and so my dad's a physicist so I just did a final based on doing stand-up about physics, and ever since then, I was kind of just hooked on doing it."
DeProspo auditioned for comedy groups this past fall, but after not making the cut, he found his way into doing individual stand-up with the help of Lydia House '16 and her club, the Comedy Conservatory.
House started the Comedy Conservatory this past November as a club dedicated to organizing comedy shows on campus in order to help provide more opportunities for students to perform, she said.
"Lydia was great about, especially when I told her that I didn't get in to the comedy groups, she was great about helping me pursue these other opportunities, stuff like that," DeProspo said.
House said the decision to start the Conservatory came from a desire to both get personal experience in producing shows and to help other comedians on campus.
"Basically, I decided that I wanted to produce shows after I graduate," House said. "So I wanted to give myself experience producing shows, and I wanted them to be accessible to other people on campus."
"But when you're doing stand-up, it's just you. I think that scares a lot of people, but it's like, I'll tell you a little secret: Stand-up is not that hard." House said.
House said she first became interested in stand-up at age 13, when her father gave her an iPod for Christmas and forbade her from listening to stand-up on it. She disobeyed, and her love of listening to stand-up transformed into a love for performing when she transferred to the College her sophomore year. She performed at ComedyBrew, an event organized by Alma Mater Productions and one of the biggest stand-up opportunities on campus. Offered once a semester, it allows student comedians to audition for 15-minute time slots where they can perform their own stand-up routine.
"I transferred to William and Mary, and I didn't know anybody, and I saw that they were doing a stand-up competition, ComedyBrew," House said. "So I was like, 'Okay, I'll do that,' and I won. And I was like, okay, maybe I'm good at this, so I started writing more and I started doing mics."
House said she, like DeProspo, initially was interested in joining a group, but  decided to stick to solo stand-up instead. She said getting over the fear of performing alone is not as difficult as people might believe.
"When you're doing improv, you're one of a team, so if you're not your best you can support other people," House said. "But when you're doing stand-up, it's just you. I think that scares a lot of people, but it's like, I'll tell you a little secret: Stand-up is not that hard."
DeProspo also said that performing alone can be a lot of pressure but was ultimately rewarding.
"When you're in comedy group, usually you might have like a little monologue on stage, but if something bad happens, you all kind of take the fall together," DeProspo said. "When you're alone, you're on your own, buster. And it's kind of a cool and not cool thing."
Both House and DeProspo have performed standup on and off campus, going to open mics in Newport News and Richmond. The Comedy Conservatory is working towards making similar opportunities available on-campus, House said.
Since its inception, the Comedy Conservatory has put on two improvised standup shows — both of which, House said, were a success. House also organized an improv mixer, where people, some new to improv and some experienced, were paired together to perform on stage.
"I think people want to do stand-up, but everyone's very focused on next time, you know," House said. "They're like, 'Oh, I'll do the next event,' but there won't be a next event if you don't show up to the first event."
Riley McGrath '16, a member of the on-campus group 7th Grade Sketch Comedy who has done standup on campus, said the writing process in a group is very different from writing for a solo performance.
"The writing for 7th Grade is a lot less direct," McGrath said. "If I start from an idea of something that I think is funny, then the immediate process is more being what's the analogy, how can I frame this in terms of people performing to write it. Whereas with standup, I can just be like, 'Oh yeah, I think this is funny; just talk about that for a few minutes.'"
DeProspo said that the Comedy Conservatory is a great opportunity to bring affiliated and unaffiliated comedians on campus together. The two improvised standup events were a collaboration between the comedy groups and unaffiliated comedians.
"Once you get on stage … you feel that connection with the audience," House said.
"What's cool about that is when you do improv with five other people, they become like a de-facto group," DeProspo said. "Regardless of whether or not you're in Sandbox or I.T., it doesn't matter, you're all in it together, and they want you to succeed. We all want each other to succeed."
House said the collaboration has been great, but that ultimately the Conservatory hopes to draw more people outside of groups and give them the same opportunities available to comedians in groups.
"People in the groups tend to be, it's a little bit of a fraternity/sorority type thing, it's very insular," House said. "So it's really hard to be an outsider for that, but I guess I'm very much like, if no one gives you an opportunity, create your own."
House said that anyone interested in comedy on campus but has yet to perform will hopefully reach out to the Comedy Conservatory for opportunities. She said that performing stand-up is unlike any other kind of performance and that students wanting to try it out should give it a shot.
"Once you get on stage … you feel that connection with the audience," House said. "And you're making art in a lot of ways, even if though your art is like a fart joke, that's fine. It's such a unique experience, and there's no other type of interaction between people than the performer on the stage because it is a conversation, but I mean ideally it's a one-way conversation. Life is too short to wait for next time."