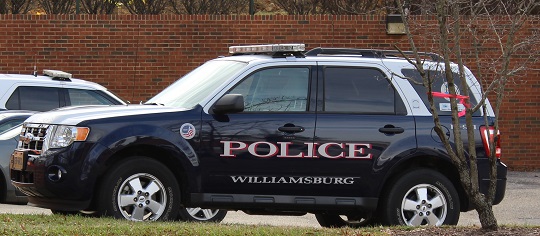 Around 2 a.m. Feb. 26, Williamsburg Police Department and the College of William and Mary Police Department responded to alerts that a burst of gunshots was fired near Stadium Drive.
TribeAlert, the College's notification system mandated by the Clery Act, sent the student body an email at 2:10 a.m., first notifying campus about the shooting.
"Shoots (sic) fired in Stadium Drive area, no injuries and no property damage," the email said. "Suspect in costody (sic)."
At 9:49 a.m. on Sunday, Feb. 26, WMPD Chief of Police Deb Cheesebro sent an additional email to clarify the events of the early morning shooting. In this email, Cheesebro said that WPD were able to detain five suspects involved in the incident.
According to College spokesperson Suzanne Seurattan, none of the suspects are currently in custody and no charges have been filed. None of the suspects are affiliated with the College and no shots were fired after the initial burst of four from a handgun.
Cheesebro also wrote in her email that the police have not determined any motive for discharging the firearm in the air. Additionally, she wrote that all five suspects have been banned from all College owned, rented or leased property.
At this time, Seurratan said she could not confirm whether gang-related activity was suspected in this shooting. The WMPD has opened an investigation into the incident.
"This case is a priority and we are continuing to investigate, but there is no specific timeline for the investigation," Seurratan wrote.