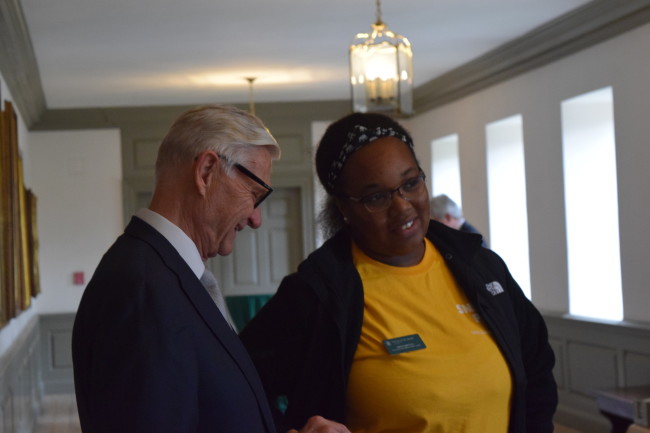 April 11, Rector Todd Stottlemyer '85 sent a campus-wide email informing the College of William and Mary community about the presidential search commmittee and open forums for community members.
The committee is comprised of multiple members of the Board of Visitors, Class of 2018 President Laini Boyd '18, former SA President Yohance Whitaker '16, Director of the William and Mary Tax Conference Eric Chason, Africana studies Professor Iyabo Osiapem and chair of the English department Suzanne Raitt.
This committee is responsible for conducting the nationwide search to replace College President Taylor Reveley, who will retire June 30, 2018.
In Stottlemyer's email, he also announced that Wednesday, April 19, the College would be hosting forums for students and faculty to discuss the search. There will be three sessions, one for staff, one for faculty and one for students.
The presidential search committee will meet for the first time Friday, April 21, while the BOV is in session.