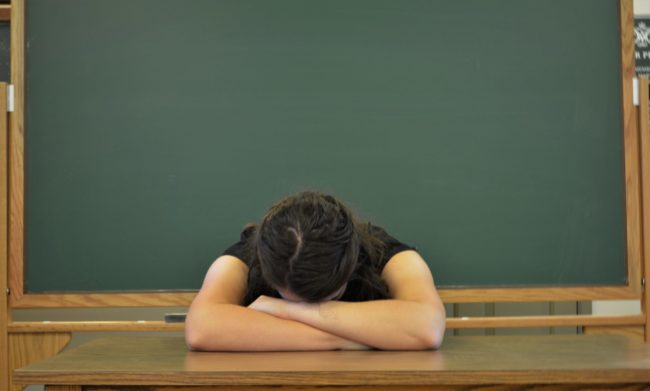 The COLL curriculum first debuted in fall 2015, replacing the GER system. When the class of 2018 graduates, the last of the students following the GER system will be gone from the College of William and Mary and the COLL curriculum will be fully unrolled.
The COLL curriculum was intended to provide a more structured, interdisciplinary path for students than the checklist format of the GER system. Each department on campus has been developing its own methods for implementing the new curriculum within the frameworks and courses that already exist for their majors.
Some departments have been able to gain COLL designations for already existing courses, particularly for courses that were previously designated as freshman seminars that can now be taken as COLL 150 courses. Other classes can be slightly adapted to fit into the COLL curriculum. Still others must be created completely from scratch.
Regardless of how long the course has existed, in order to garner a COLL designation, professors must apply through an online system called Curriculog. In this system, they must submit a draft syllabus for the course and answer specific questions about how the course fits into the COLL curriculum.
According to Dean for Education Policy John Donahue, the rollout of the COLL curriculum has encouraged faculty to be creative in developing and adapting courses.
"The feedback has been very positive," Donahue said in an email. "The COLL curriculum encourages innovation and risk taking. The faculty has really embraced this challenge. … The most exciting part of the COLL curriculum is the opportunity it presents for faculty to teach new things or to present material in new ways while continuing their close engagement with students. This is what [makes] W&M so special. Also, it's been very satisfying to implement a program that focuses on specific skills and approaches to learning that are integral to the liberal arts and will set up students to be life-long learners."
For many departments, the COLL 300 is the most difficult piece of the curriculum to develop courses for. Designed to encourage students to encounter other cultures and experiences, the COLL 300 can be fulfilled through studying abroad, taking a course with a significant off-campus component or through a COLL 300 course. The on-campus COLL 300 courses must adhere to a theme that changes every semester, which faculty say is what makes this the most difficult requirement to fulfill.
Chair of the theatre, speech and dance department Christopher Owens said that the shifting theme makes it difficult for his and other departments to design courses to fit this requirement.
"The on-campus component of the COLL 300 obviously is a floating target because there's a different set of visitors and a different theme each semester," Owens said. "We want to but we're just not going to be able to have one [class] every semester."
"The on-campus component of the COLL 300 obviously is a floating target because there's a different set of visitors and a different theme each semester," Owens said. "We want to but we're just not going to be able to have one [class] every semester."
Linguistics department Chair Jack Martin said that the focus on study abroad for the COLL 300 also causes problems for those trying to design courses for students that cannot or choose not to study off-campus.
"The COLL 300 is still a work in progress because it's very hard to estimate the number of students who need to satisfy that with courses on campus versus those who have the resources to study abroad," Martin said.
According to government and gender, sexuality and women's studies professor Claire McKinney, there are both benefits and drawbacks to the changing COLL 300 theme.
"In one sense, it's good that you have to renew COLL 300 status because it means that you just can't teach the same course again and again, but it creates an extra burden for professors who would be interested in doing COLL 300 classes because it means every year you have to fill out another form," McKinney said. "You really have to be dedicated to the curriculum to apply for that."
This is the first semester the COLL 300 has been fully implemented, and the theme is "IN / EXclusion." The themes for future on-campus COLL 300s are laid out until Spring 2019 and include "Sustainability," "Bodies that Matter" and "Ceremony." All COLL 300 courses taught on campus must adhere to that semester's theme, and the speakers that are brought to campus relate to the theme as well.
English department Chair Suzanne Raitt said that the English department is planning on dealing with the ever-changing theme by designing new courses for the new COLL 300 themes and then continuing to teach these courses even after the theme has ended, just as a regular English course rather than a COLL 300.
"We're encouraging all of our faculty to think of new courses they can bring online as a COLL 300 and then perhaps continue to teach it after that without the designation," Raitt said.
According to economics department Chair Berhanu Abegaz, COLL 300s have not been a priority for the economics department at all.
"We have not participated in COLL 300 … It conflates the goals of exposing students to cultural diversity in the U.S. (multiculturalism?) and to diverse cultural and intellectual traditions abroad (internationalism?)," Abegaz said in an email. "It also tries to tack on visitor-led workshops to existing courses which is unwieldy and ad hoc. I personally would like to see COLL 300 decoupled into these two distinct and coherent requirements. GER 4B and 4C did much to internationalize our curriculum and faculty, and we have unfortunately walked away from that … commitment."
In addition to the dilemmas posed by the COLL 300, departments are also working to ensure that they are still able to reach as many students on campus as they were previously able to under the GER system.
"There are some departments that are in some ways continuations of high school subjects, for example, English," Martin said. "But for majors like geology, linguistics or philosophy, we have to kind of shake students up a little bit and get them to take our courses. And the GER system did that by having seven different slices of the pie. The COLL system doesn't do that so much and so it's more of a struggle to try to figure out how we can get students off the beaten path."
Philosophy department Chair Elizabeth Radcliffe said that this was a particular worry for the philosophy department. GER 7 required students to take a course in philosophical thinking, and although courses that fulfilled GER 7 were offered in many departments, the philosophy department particularly benefitted from this requirement.
"At first the Philosophy Department was concerned that, with the elimination of the GERs, students who did not know about Philosophy would not get exposure to it," Radcliffe said in an email. "We thought the GERs served to spread students across a wider range of disciplines. We firmly believe that all students should be exposed to philosophy at some point in their careers, since it cultivates sound thinking. High schools don't usually teach it. However, students seem as eager as ever to take our courses under the new COLL system, so we are pleased about that."
Similarly, McKinney spoke about the balancing act between providing COLL courses to introduce the general population of students at the College to courses in GSWS and not crowding majors out of their core classes. She said that departments need to consider both the needs of a department's majors and the benefit the department can bring to the broader campus community.
"Is there a trade-off between serving the needs of our majors and serving as a real resource for providing a liberal arts education accessible to all students?" McKinney said.
"Is there a trade-off between serving the needs of our majors and serving as a real resource for providing a liberal arts education accessible to all students?" McKinney said.
Some departments have even more to consider than just how to make room for majors in COLL classes. Raitt said that in addition to keeping the COLL curriculum and the needs of English majors in mind, the English department must also continue to provide the courses that allow it to be one of six majors available to students in the William and Mary/St Andrews Joint Degree Programme, as well as classes that fold into the programs at the School of Education.
In addition to all of these considerations, when it comes to the COLL curriculum, departments also have to deal with restrictions on what kinds of professors are allowed to teach COLL-designated classes.
All COLL-designated courses must be taught by tenure-eligible and continuing non-tenure-eligible faculty. This means that the only professors who can teach COLL courses must have been hired by the College on a contract of over one year. This restriction prevents visiting professors, adjunct professors and graduate students from teaching COLL designated courses.
Visiting professor are usually considered "fill-in labor" and are hired on year-by-year contracts, often to replace a tenure-eligible professor who is not teaching, which can be because they are on medical leave, sabbatical or serving as a dean in the administration. Adjunct professors are not hired on any time-based contract but instead are hired per course. Graduate students sometimes teach courses as a means of getting job experience while they are pursuing their Ph.D.
According to Owens, faculty of all stripes have been excited about the opportunities the new curriculum has provided to develop new classes. However, he said that there is a balancing act that must take place when a professor has to stop teaching a course in their usual rotation because they are using that time to teach a new COLL class. Owens said that this has been beneficial for NTE faculty in the theater department because as TE faculty have backed off of teaching the building blocks of the major, like beginning acting, NTEs have had new opportunities even though they have more restrictions on their ability to teach COLL courses.
"[COLL] has allowed some of our NTE professors to teach a new class that they haven't done before and I think for most of them that has been a pleasure," Owens said.
Raitt said that although she is fine with not allowing adjunct professors to teach COLL courses because she believes adjuncts are not paid well enough to teach such complicated and crucial courses, she does not agree with the additional rule regarding COLL 150 courses.
This rule is on top of the other restrictions on what kind of professors can teach COLL-designated courses. It mandates COLL 150 courses be taught by TE or continuing NTE professors who have been teaching at the College for at least one semester.
"We have really excellent visiting assistant professors and they are teaching central courses in our major, but for some reason they can't teach a COLL 150 until they've been here a semester," Raitt said.
According to Donahue, the reasoning behind these restrictions is that the College values the perspective a professor can gain with the specific experiences of teaching at the College.
"The rationale here is that teaching experience is important," Donahue said in an email. "We want faculty who really understand W&M and its students and how critical that unique combination of research and teaching is to this place. So experience does matter. So far, departments and programs have done a very good job of placing highly effective teachers in the classroom and we expect that this will continue. We know too that the nature and needs of departments and programs can vary quite considerably. This is something that we always consider very carefully in curricular planning and we will continue to do so."
For McKinney, while it is important to take into account what she calls the "precariousness" of short-term faculty's employment situation, she also believes that it is important not to devalue the work that visiting professors, adjunct professors and graduate students do.
"The dilemmas of the university become clear in the dilemmas of the COLL curriculum," McKinney said. "I think that tendency to equate contingency with lack of value has undermined exactly what it is that graduate students and short term non-tenure-eligible faculty all bring. They bring degrees of expertise, degrees of dedication and a real kind of love for contributing to students' intellectual development. … The dilemma of the COLL curriculum is, how do you honor that if they're going to be excluded from educating students in what is supposed to be the core experience of the liberal arts."
Since this is the first semester the COLL 300 has been fully implemented and there are still students at the College on the GER system, those involved recognize there is still work to be done with the COLL curriculum.
Donahue said that he is hopeful for the future of the COLL curriculum and has seen positive results and received good feedback so far.
"[College President Taylor Reveley] often uses the term 'powerful' to describe the W&M experience for students and I think that term applies to the COLL curriculum as well," Donahue said in an email. "We have to remember that the former GER system had been in place for some two decades and there was a feeling among our faculty that we wanted to engage more deeply and more consistently with students through a common program that all [students] would complete in their time here. This is what the COLL curriculum is delivering, and so far it has been an energizing experience for everyone."
However, not everyone gives a ringing endorsement of the COLL curriculum. For some professors, the drawbacks outnumber the benefits, and there are still a significant number of kinks that need to be worked out.
"A significant fraction of the faculty did not support sections of the COLL curriculum," Abegaz said in an email. "It should be evaluated for possible reform. The expansive definitions of domains and the ill-defined COLL 300 both need reconsideration when real data become available. Besides, having a well-designed curriculum is a necessary but not a sufficient condition for its success. Providing adequate resources to implement the vision is the decisive factor."