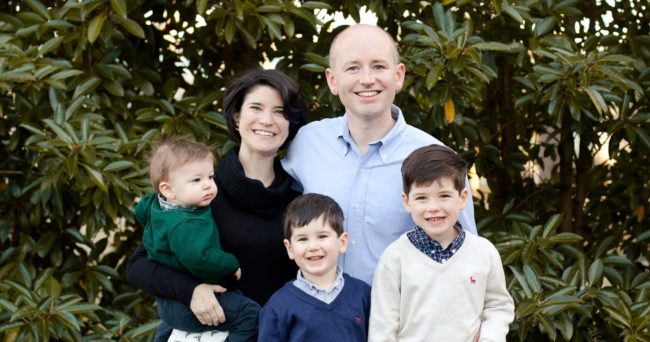 "It means I've put a lot of miles on my car," Delegate Mike Mullin said when asked about balancing life representing District 93 in the Virginia House of Delegates with his day job as a criminal prosecutor.
If Mullin wins the Nov. 7 election, 364 days after he won his first election, he can plan on putting even more miles on his car traveling between the Peninsula and Richmond.
Since 2007, Mullin has served as a criminal prosecutor in Suffolk, dealing with cases of sexual violence, gangs and intimate partner violence. That profession has influenced his legislative priorities. In his first — shortened — term as delegate, he passed four bills, the majority of which dealt with protecting victims of intimate partner violence.
Mullin named HB 2064 as the piece of legislature he is most proud of. The law, which went into effect July 1, does not allow people convicted of violent offenses in the past, such as malicious wounding or arson, to qualify as first-time offenders of domestic violence.
I was seeing in the courtroom that people were getting away with domestic violence on that technicality," Mullin said.
"I was seeing in the courtroom that people were getting away with domestic violence on that technicality," Mullin said. "I worked with other people across the aisle to make sure that that didn't happen again. We closed that loophole here in Virginia."
The bill passed the Virginia House of Delegates unanimously.
"I have a record of being able to get things done across the aisle in the General Assembly," Mullin said. "I have a record on standing strong and protecting our community and making sure, as a prosecutor, that we are protecting victims of sexual assault and domestic assault. I've been very successful at reaching across the aisle to both Republicans and Democrats to be able to get things done."
Mullin said that he is running for another term because there is still more work to do. He still seeks to close loopholes in Virginia laws that allow perpetrators of sexual and domestic violence to receive shorter sentences and first offender status.
"I want to do more to protect victims of sexual assault and domestic violence," Mullin said. "I think that there is a lot more work that can be done to protect and diversify our economy here in Williamsburg and James City County. There's a lot more that needs to be done in terms of a woman's right to make her own health care decisions and making sure that we can stop the attacks on our LGBTQ community. Those are the things that I am going to continue to fight for."
Mullin cited the late Virginia Senator John Miller as his inspiration for running in the special election last year, when then delegate Monty Mason '89 moved up to Miller's open Senate seat after his unexpected death in April 2016.
"He had been a really extraordinary person in my life, a real inspiration … John was a model of who you can be as a citizen legislator," Mullin said. "And I was really inspired by his work."
If he wins the election, Mullin plans to address the availability of Sexual Assault Nurse Examiners in Williamsburg. Better known as SANE nurses, these registered nurses have special training to conduct sexual assault evidentiary exams for rape victims.
"We don't have 24 access to SANE nurses at this point," Mullin said. "This is a question of funding that we need to address to make sure that if someone were to experience an instance of sexual assault that they don't have to drive all the way down to Riverside General in Newport News or down to Hampton to be able to be screened."
Although Mullin is a resident of Newport News, he maintains connections to the College of William and Mary. Mullin can often be seen on campus visiting the Young Democrats. While Mullin himself is a 2004 graduate of Christopher Newport University, his wife Laura graduated from the College that same year. Students who attended the Road to Richmond, an annual event that allows College students to lobby at the Virginia State Assembly, in 2017 met with Mullin and his predecessor, Mason.
It's been an incredible honor to be the delegate representing William and Mary," Mullin said.
"It's been an incredible honor to be the delegate representing William and Mary," Mullin said. "I'm looking forward to coming back and working with students again this upcoming session."