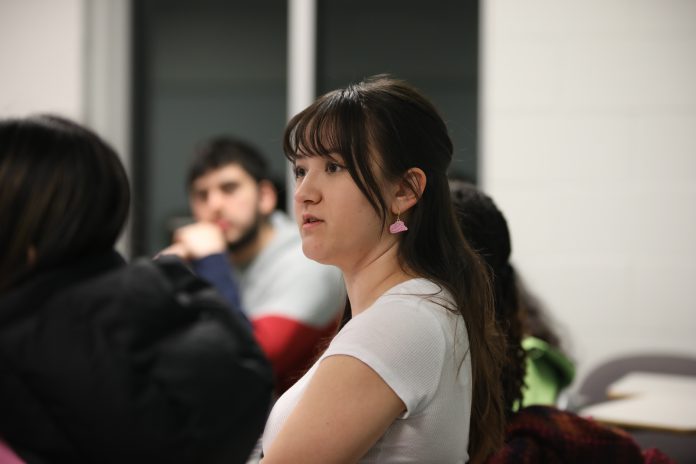 Tuesday, March 7, the Student Assembly of the College of William and Mary Senate met in Small Hall 223. The change in venue is in compliance with The Going to the Grads Revival Act, which the sponsors hoped would foster a closer relationship between SA and graduate schools.
Arts and Sciences graduate Sen. Morgan Brittain orchestrated this reiteration of the meeting as part of the School of Arts and Sciences' participation in the initiative.
The Senate then passed The Funding Iftar Act II, The Meadows Wellness 'N Chill Act, The Saturday in the City Subsidization Act and The Taylor Swift Night Act.
Special Business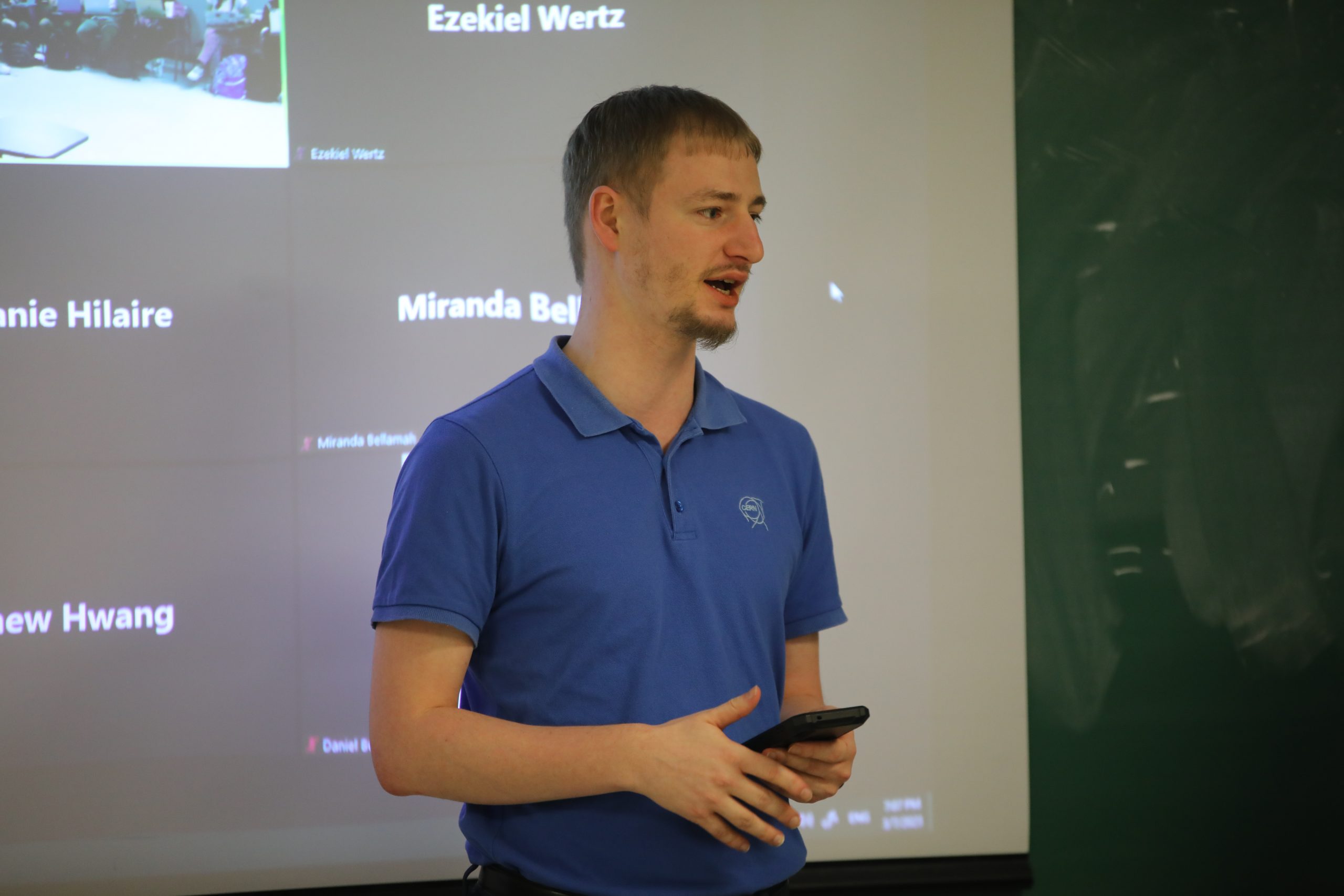 The Senate heard from the president of the Graduate Student Association of the Arts and Sciences, Justin Cammarota. A fourth year physics graduate student, Cammarota said he is working on improving graduate student parking, healthcare and quality of life. He has also been previously involved as treasurer and secretary, and also participates in the Graduate Council.
"Graduate students do not make a living wage on campus," Cammarota told The Flat Hat. "And it's, I mean, that regularly is an issue. But with all the inflation and everything, we currently get less and less money. We barely get cost of living increases. We get one like once every four years."
"Graduate students do not make a living wage on campus. And it's, I mean, that regularly is an issue. But with all the inflation and everything, we currently get less and less money. We barely get cost of living increases. We get one like once every four years."
Cammarota also gave details on issues associated with healthcare costs.
"Our push is to sort of get that – A) – fully covered and – B) – a more effective health insurance plan for graduate students because we all have needs that undergrads don't have and the current plan does not cover it," he added. "We have people who have children who, they can't afford everything with their child because they're not always [fully covered under] the health program."
New Business
The COVID Tests on Campus Act
Sen. Spencer Krivo '26, Class President Zoe Wang '26 and Sen. Aparna Parlapalli '23 introduced The COVID Tests on Campus Act. The bill aims to allocate $3,000 to purchase 100 Sofia 2 Quidel COVID tests, as well as $1,800 for 300 rapid COVID-19 tests.
Currently, students can schedule for a COVID-19 test at the McLeod Tyler Health and Wellness Center or purchase a rapid COVID-19 test at the vending machine in the Sadler Center, both for a charge of $15. They can also pick up two free rapid COVID-19 tests at a time at the Williamsburg Public Library.
The Earth Yay Act
Class President Yannie Chang '25, Sen. Hazel Vineet '25, Sen. Max Berckmueller '23 and Sen. Matthew Hwang '25 introduced The Earth Yay Act, which aims to fund $2,605 for an event promoting Earth Day which would be held at the Matoaka Amphitheater. A part of the allocation includes $225 to reserve the space and $1,500 for food.
Ten student organizations have signed up to participate so far, including W&M Young Democrats, Dining Sustainability and the Veggie Society.
Chang said the expected attendance numbers for the event is 200 to 300 students.
The DANCE Act
Sen. Sean Nguyen '25, Berckmueller, Sen. Hashir Aqeel '25 and Sen. Justin Bailey '24 introduced The Dazzling Annual Night of Celebratory Elegance (DANCE): The William & Mary End-of-Year Royal Ball of Dancing Under the Stars and Reveley the Griffin Act.
The DANCE Act aims to allocate $35,000 for the Royal Ball event, which SA hopes to hold in the Sunken Gardens on Friday, April 28. If passed, this would mark one of the highest amounts of allocation for the 330th session. The Senate earlier approved a $50,000 grant for the National Panhellenic Council for their garden project.
Director of Student Leadership Development Anne Arseneau '89 MA.Ed '92, answering a question from Class President Mia Tilman '24, explained the thought process behind the request for $1,000 for security expenses, specifically for WMPD and RMC staff presence.
"Anytime you have upwards of 1,000 people in one contained area, it is wise to have some additional support," Arseneau said. "Or if you have people who need assistance, need help. The history of this event would tell us that we will have people who will need assistance or need help while they are at the event."
Arseneau added that WMPD makes all security decisions, and if only RMC staffing is required, total cost would not exceed $500.
"I think it's a conversation we're still having internally within the committee. Some of us kind of want to do it as a raffling," Nguyen said, explaining the request for $1,000 for merchandise. "But that money [is] just allocated to have an idea of like what we'll do."
The QPOC Prom Act
Chang, Vineet, Hwang and Aqeel also introduced The QPOC Prom Act, which aims to allocate $2,525 for a prom event catered towards members of the QPOC and LBGTQ+ communities.
QPOC, or "Queer People of Color at W&M," is a newly established Recognized Student Organization. As such, Chang said to Nguyen, it has not had the time or set up to go through the regular Organization Budget Allocation Process.
Old Business
The Funding Iftar Act II
The Senate passed The Funding Iftar Act II, sponsored by Class President Maheen Saeed '23, Sen. Jiexi Lin '26 and Aqeel. The bill allocates $6,000 for six Iftar meals for 100 people at a cost of five dollars per person; cultural drinks, dates, utensils, plates and napkins and a Ramadan banquet with an expected attendance of 250 people.
It also charges the Department of Diversity Initiatives to "investigate the Halal certification of supposedly Halal meat products." It tasks the Undersecretary of Religious Affairs to collaborate with the Muslim Student Association, the Center for Student Diversity, Dining Services, the University Dietician and the Dean of Students to work on expanding Halal options on campus, including Iftars.
The fifth resolved clause of the bill, which the Senate passed, remains incomplete. It states that it charges the Department of Outreach to collaborate with another party, without stating the identity.
SA Chief of Staff Owen Williams '23 said the Ramadan banquet was a part of MSA's OBAC budget request and was likely to be highly funded. In response, Saeed said MSA agreed to rescind their request if it was approved.
Nguyen, a member of OBAC, added that it would fund MSA's speaker request.
The Senate unanimously approved the bill.
MSA President Zyannah Mallick '23 told The Flat Hat that she was delighted that Muslim students were recognized on campus. Mallick pointed out that while many Muslim students have meal plans during Ramadan, the school does not fund iftars, the fast-breaking evening meal in Ramadan.
"It really is like an institutional-level problem," Mallick said.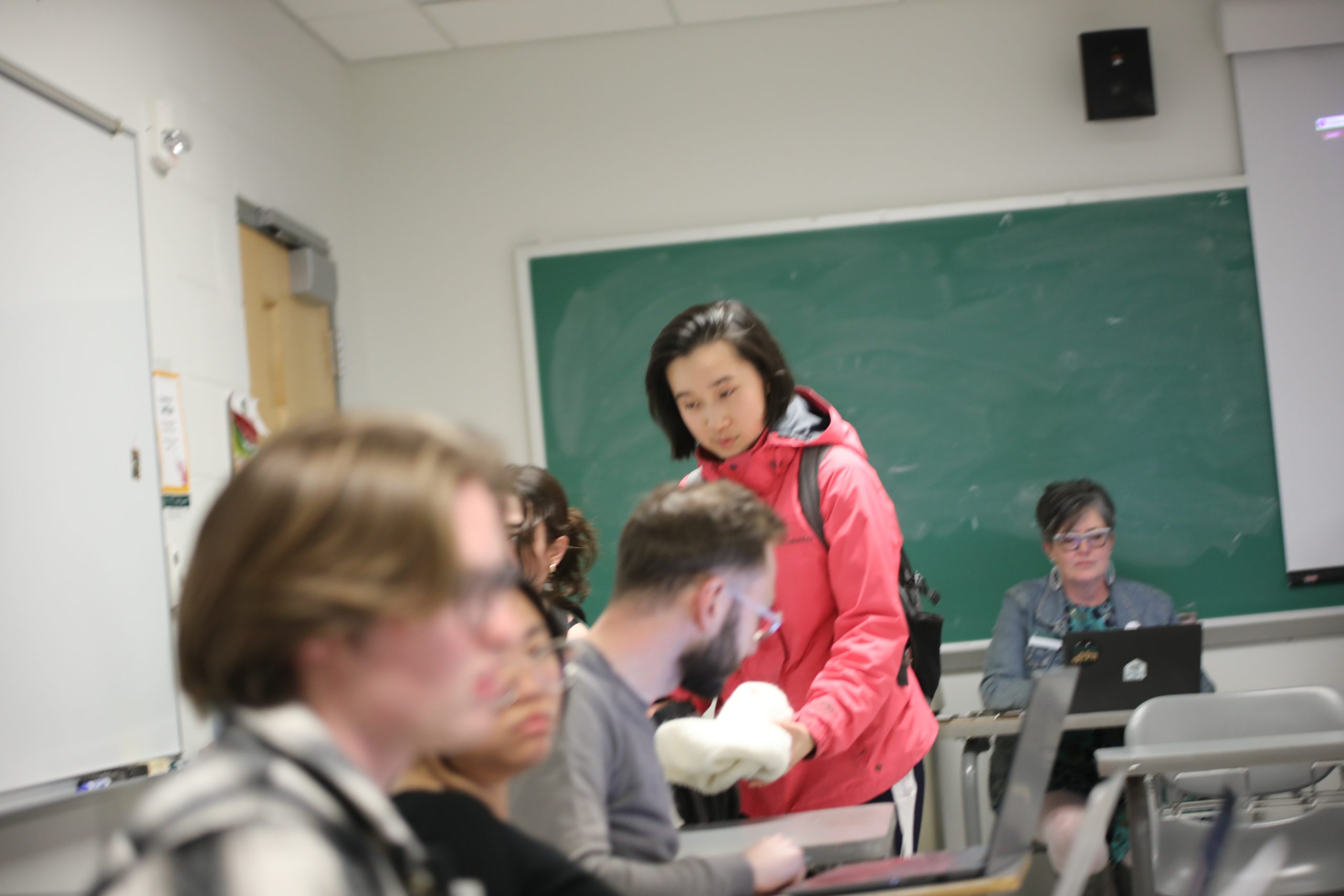 The Meadows Wellness 'N Chill Act
The Senate passed The Meadows Wellness 'N Chill Act, introduced by Hwang, Vineet and Chang. The bill allocates $1,350 from SA Reserves to purchase items for an event aimed at promoting mental health and relaxation that will be held on Sunday, March 26th, from 2-4 p.m. at Crim Dell Meadows. It also allocates the Class of 2025 budget for refreshments.
The Saturday in the City Subsidization Act
The chamber also passed The Saturday in the City Subsidization Act, which subsidizes student costs of participating in the Saturday in the City program hosted by the College's Washington Center. SA Reserves funds subsidize costs for $35 per person for 55 people, totaling $1,925. As such, the cost for each individual has been lowered to $15 from $50.
Wang said Sarah DeVellis '19, the program coordinator for the College's Washington Center, said the Center had to raise fees due to increased expenses. Last year, the attendance fee for each student was $30.
"They said that they've already done all they can to lower the cost, but because of like increasing bus transportation fees and also increased cost of food and catering in D.C., that's why they had to make the cost go up to $50, because they also have a budget they are all bringing out of," Wang said.
Williams, answering a question from Aqeel on why SA wouldn't fully subsidize the program, pointed to a trend that the Office of Career Development observed.
"They've noticed when students, when an event is fully subsidized and, like it is first come first serve, students will often sign up for an event and then not come to the event," he said.
The Senate unanimously approved the bill. The registration website, initially inoperable the day after the meeting, now shows the attendance fee as $15.
The Taylor Swift Night Act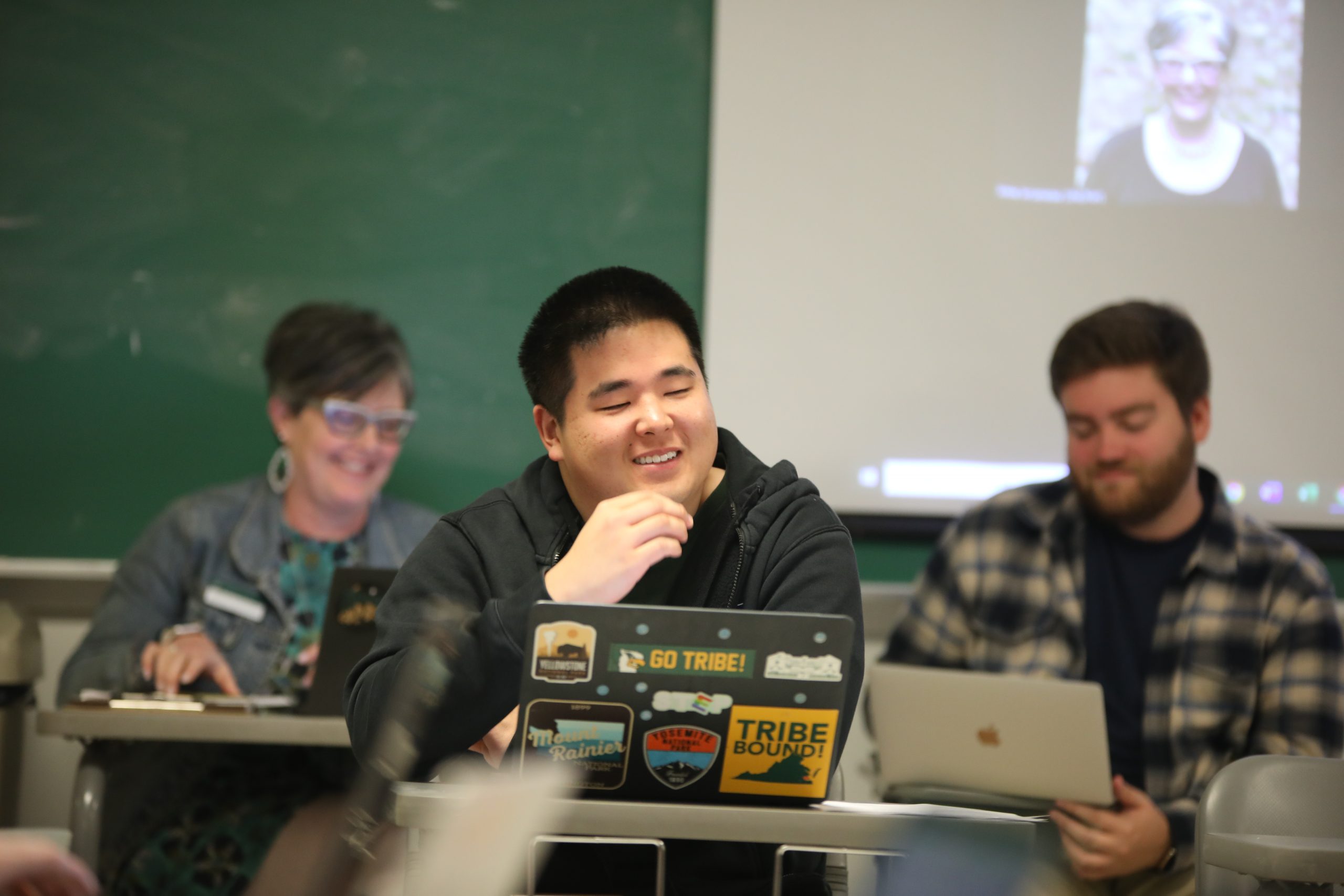 The Senate passed Tilman and Sen. Matt Swenson '26's The Taylor Swift Night Act, which allocates $8,000 for a Taylor Swift-themed collaboration event between SA and Alma Mater Productions, the student-run programming organization.
Reporting his committee's evaluations of the bill, Nguyen, who serves as Chair of the Senate Finance Committee, said the event would be a "community gathering, bonding, fun," event, but also pointed out its potential disadvantages.
"Our cons, we're just worried that it's also a Saturday from 10 p.m. to 12 a.m., so it's [a] very late timeframe" Nguyen said. "So perhaps that's just not going to incentivize as many students to go to Sadler. Also, I think Mia said that [SA President John Cho '23] doesn't like us T. Swift, just to echo that from last week, that is a con."
The Senate unanimously approved the $8,000 spending bill with minimal discussion on promotional efforts.
Also at this week's meeting:
Arseneau announced that the Cypher Award Selection Committee is looking for participation from senators. The Cypher Award recognizes up to 40 graduating students with exemplary engagement, leadership and service to the College.
Williams, putting on his former Senate chair hat, told senators that they do not have to put their name down under the "Supported by" section of a piece of legislation to announce their support. He said the section is normally reserved for members of the community outside of the Senate, as senators have the option to vote on a bill or co-sponsor.
Cho said SA is partnering with the William and Mary Police Department for a new campaign on active shooter training. Earlier last month, Associate Vice President for Public Safety, co-chair of the Emergency Management Team and Chief of Police Deborah Cheesebro suggested that conducting a campus-wide active shooter drill would be more traumatic than useful, emphasizing the importance of an understanding of broad concepts such as "run, hide, fight."
Cho also said he relayed concerns regarding construction of the Integrated Science Center Phase IV area to Cheesebro and Jackie Ferree, the interim chief operating officer for the College, for potential improvements in accessibility and safety.
Cho also encouraged senators to advertise the Omnibus Survey, saying that 15 randomly selected winners would receive $20 in Express account funds.