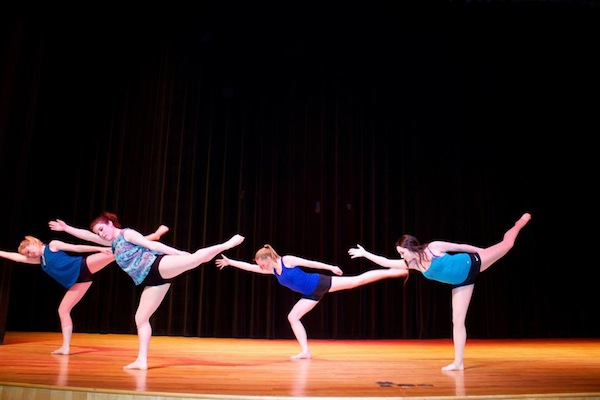 Ballet and Bhangra may seem to have little in common, but the two dance styles may soon be united through the creation of a dance council at the College of William and Mary.
Megan Carter-Stone '16 and other members of ballet company Pointe Blank are attempting to start a dance council that will promote interaction and participation among campus dance groups.
Carter-Stone said that the a cappella council served as a source of inspiration for her proposed dance council.
"A council would allow us to publicize events to the other dance groups and the community, support each other's service missions, and create an open social community," Carter-Stone, who has been a member of Pointe Blank since her freshman year, said. "Maybe in the future we could all be part of a cross-company show."
Since the council is intended for non-professional groups only, it would not include the Orchesis Dance Company, which is part of the College's dance department. However, Carter-Stone said she intends to include all other official dance groups in this organization.
Carter-Stone's idea is still in its beginning stage; she has begun emailing other groups, but she said she currently knows little about how the council would be structured.
"Ideally, every group would have an equal voice," Carter-Stone said. "Hopefully, we would be able to start next fall to formally organize and write a constitution."
Although many dance groups have not yet joined the conversation, some have already reacted positively toward the creation of such an organization. KC Whitsett '16, the president of the contemporary urban music group, Syndicate, believes that the council could provide the College's diverse dance groups with the common ground of a love for dance itself.
"Each dance group on our campus is very unique in style, technique, culture and diversity among members," Whitsett said. "I think it would be beneficial for the groups to be united in some way so that we could share ideas and our shared passion for dance."
Whitsett and Carter-Stone both mentioned the possibility of the council increasing campus awareness of its dance scene. When united by an organized body, groups could help each other with publicity, and might also gain new members by increased campus exposure to dance.
Meanwhile, other group members see the council as an opportunity to perform together. Pointe Blank member Paige Bermudez '15 said she foresees showcases with multiple dance groups, similar to the a cappella showcases.
"I would be interested in a scenario where we could potentially have a showcase, joint performances and officially support and promote our performances and charities," Bermudez said.
Mohima Sanyal '14, president of Bhangra, the Indian dance company, said she says combined performances as a way for groups to help each other out.
"[The council] could potentially be a great way to coordinate practices and performances and to enable dance groups on campus to be supportive of each other's art," Sanyal said.