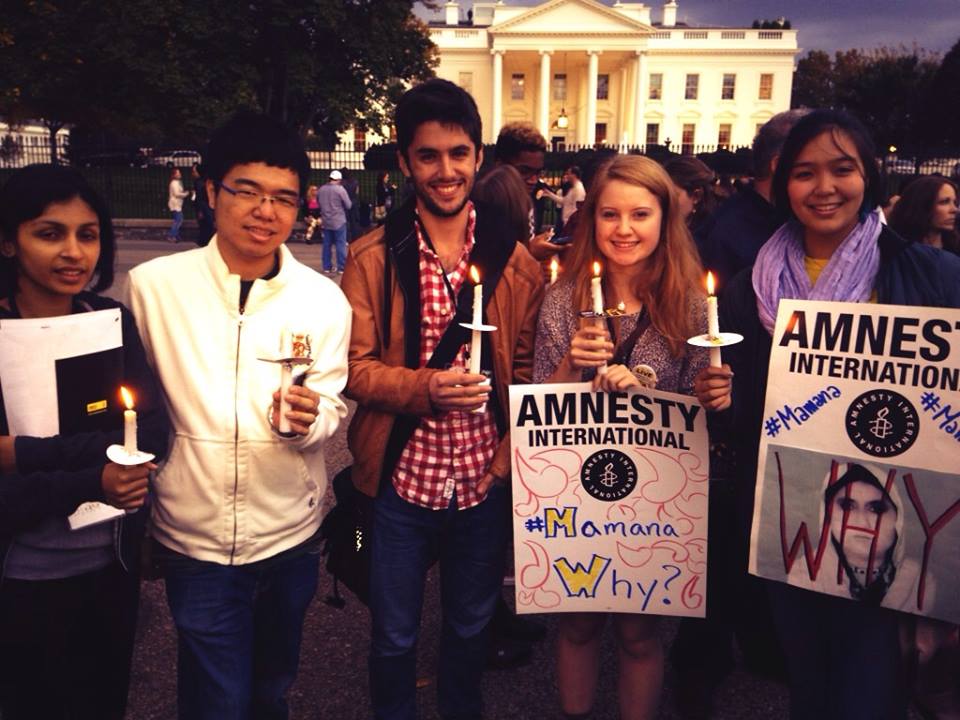 Students at the College of William and Mary form clubs to do everything from salsa dancing to playing Pokémon to eating cheese. While all of these clubs seek to have fun and explore a common interest, many others focus their efforts specifically on social involvement and change. Whether raising awareness or working within the community to help others, Forks, Campus Kitchens, Amnesty International and People for Animals are among the activist groups currently on campus.
Forks is a group of students that promotes active engagement with food and food sources. The group meets every Sunday for a potluck dinner and discussion about food. A couple of members are in charge of bringing a main dish each week, and along with the meal, they prepare a topic of conversation for the group. Discussion topics include current food news, new technology, food policies, farming rights and the philosophy of eating — for example, whether we should eliminate meat from our diets completely, or only source foods from locally sustainable farms. Club members also take trips to farmers' markets, attend talks on pertinent issues, watch food documentaries, and promote social awareness of food issues.
Forks founder Katie Caudle '15 began the club in hopes of fostering a community of active citizenship.
"[Forks is] an all-inclusive space for people interested in food not only as a fun thing, but a space in which you're a moral agent making certain philosophical decisions," Caudle said.
Caudle also emphasized how getting involved with food decisions mirrors ways in which it is important to be involved in other aspects of the community. Forks is not specifically oriented toward creating big events, but it does produce small projects, such as a pocket guide for sustainable food in Virginia and a recipe blog.
Whereas Forks is a community of students concerned with active engagement with food, the Campus Kitchens group at the College provides food for those in need.
Campus Kitchens delivers meals to underprivileged families in Williamsburg. Members of the club repurpose food donated from grocery stores and restaurants into nutritious meals through three steps: receiving the donated food ("recovery"), preparing the meals ("cooking"), and distributing the meals to those in need ("delivery").
Coordinator Anne Hefele '15 manages all logistics of the club. One of the main goals of the national branch of Campus Kitchens, which is implemented in the College's group, is to make sure that those who receive the meals are not simply getting a handout, and that they are being taught useful skills and feel like they are also part of the community. Volunteers not only prepare meals, but also teach families how to put together their own meals using the resources they have. Many of the volunteers also get to know those families on a personal level.
Hefele joined the club her freshman year and stressed the importance of integrating oneself into the community while a student at the College.
"We live in Williamsburg for four years, and you're part of the community whether you would like to be or not," Hefele said. "Make it your home; don't just live there."
Plans for this year include the weekly meal preparation, the Fun at Five program where students play with kids, a spring barbeque, a "turkey palooza" event and a mentoring program.
Amnesty International works internationally and domestically for any issue pertaining to human rights. The club not only works with students at the College, but with other students at regional conferences and meetings.
Group Coordinator Thibault Vermeulen '16 got involved with the club because he was interested in studying international theories and events on a human level.
"We really try to affect change from the bottom by focusing on cases around the world and meeting with other students on different campuses," Vermeulen said.
Students not only discuss issues at the conferences, but brainstorm ways to campaign on behalf of certain initiatives.
Samuel Steed '18, Student Activist Coordinator, has been involved with Amnesty for four years. Intrigued by the human side of international and domestic issues, Steed got involved with the club because of the impact and broad nature of its initiatives.
"There's no organization like Amnesty International in the world. The way we do human rights work on a global scale and a grassroots level is unprecedented in human rights work," Steed said.
This year, the club is geared toward more discussion-based meetings. Members will also be attending regional conferences, hosting panel-discussion events with professors from the College, and participating in their Rights for Rights campaign to raise awareness on campus about human rights issues.
Transitioning from human rights to animal rights, People for Animals is a new group dedicated to animal rights activism. The group addresses a wide variety of topics, including vegan and vegetarianism lifestyles, sustainable farming and wildlife protection and awareness.
Made up of students with varying interests, the club discusses and campaigns on behalf of specific animal rights issues, and raises awareness about the impact humans have on animals and the rest of the world. The club does not only focus on vegan and vegetarian issues; one of its biggest initiatives this year is to get dining services to provide more options for those who don't eat meat or animal products.
One of the club's founders, Meagan Phillips '17, is excited about the growth of the club and its emphasis on the importance of student involvement in issues they are passionate about. Phillips hopes having a support system for those with the same goals — whether that is avid animal rights, veganism or more dining options — will create change within our community.
"Before you come to college, you have to submit to your family's ways whether you agree with them or not," Philips said. "And now you're here, with a chance to think about how to increase a positive influence on the world."
Although the club is young, there are many plans for group activism. As education is a key component of social activism, People for Animals hopes to go into local schools to talk to kids about sustainability and animal rights issues. Movie screenings, guest speakers and a vegan potluck are also on the horizon for later this year.