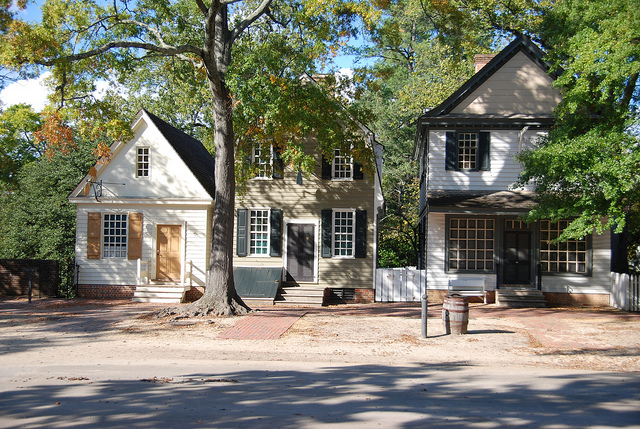 CELEBRATE
Friday, Oct. 3, Merchant's Square will be celebrating its 86th birthday with a 2nd Annual Birthday Bash. Starting at 5:30 p.m., attendees will kick off the celebration with a live band, drinks and food from all of the Square's favorite establishments. No need to bring presents — just yourself and a lawn chair. Happy birthday, Merchant's Square!
PARTAKE
October has officially arrived, bringing with it falling leaves, pumpkin-spice coffee and — perhaps more importantly — An Occasion for the Arts. The annual art and music festival will be held in the heart of Merchants Square Saturday, Oct. 4 from 10 a.m. until 5 p.m. If you're a lover of art and live entertainment (and, not to mention, things that are free), then this is certainly the venue for you.
WATCH
Once upon a time, there was a widow, a girl and a ghost who fell madly in love. Curious what happens next? Thursday, Oct. 2 at 2 p.m., Williamsburg Theatre will continue its weekly film series with the 1947 film "The Ghost and Mrs. Muir." Attend the screening and watch the events unfold in this unique classic. Besides, what better excuse is there to start off the weekend early than to watch the beginnings of untimely love?
DESIGN AND DRINK
For all 21-year-old and over students with a talented (or not so talented) interest in the arts: this weekend, Oct. 3 and 4, Wine and Design Studios on John Tyler Highway is hosting an event that will make you want to equally relax and paint the night away. Starting at 6:30 p.m., guests should arrive with their own drinks and food in hand — plates and corkscrews provided. The studio kindly requests that you make reservations in advance.
LEARN
As autumn weather falls upon us, nothing mitigates the chilling temperatures like a comforting meal. Thankfully, Merchant Square's Williams-Sonoma can help you to experience just that: On Oct. 5 from 11 a.m. to 12 p.m., the local store will be holding free technique classes geared specifically toward comfort food. Better yet, students will also be invited to taste multiple prepared dishes along the way.
EAT
On trend with the food festivities this weekend, Blue Talon Bistro, along with The Trellis and DoG Street Pub, will be hosting The Art of Taste on Oct. 4 and 5 from 11:30 a.m. to 4 p.m. For $45 for both days, participants will get to experience chef David Everett's infinite buffet and (for those of age) over 120 wines and breweries.