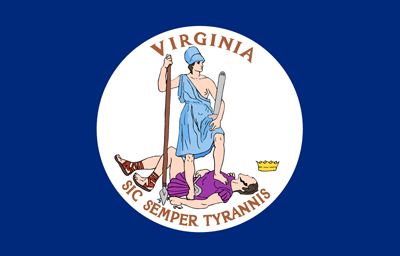 The Virginia state government will cut its funding to the College of William and Mary by $2.3 million for fiscal year 2015.
According to the Williamsburg-Yorktown Daily, these cuts are due to Virginia's projected budget shortfall of $2.4 billion through 2016. State funding to the College will decrease 5.7 percent in fiscal years 2015 and 2016 as a result of the budget crisis in Richmond. Funding to the University of Virginia will be cut by 6.6 percent.
Associate Vice President of Communications and University Relations Brian Whitson said that Virginia Gov. Terry McAuliffe, D-Va., asked all state agencies, including the College, to prepare budgets with 5 and 7 percent reductions for 2015 and 2016 due to the $882 million gap in the state budget. Last month, the Virginia General Assembly passed HB 5010, which calls for the College to receive a 5.7 percent reduction both years. The Virginia Institute of Marine Science was exempt from reductions. The resulting cuts were less than anticipated, but Whitson noted that the HB 5010 did not take the $272 million statewide shortfall into account. McAuliffe will address those concerns in the budget amendment process in December.
Whitson said these latest cuts highlight a marked trend in state financial support for the College over the years.
"In 1980, the state provided 43 percent of our operating budget," Whitson said in an email. "That percentage is now about 12 percent. The William & Mary Promise, the operating model the Board of Visitors adopted in April 2013, is a big piece of that plan for W&M to have a more predictable and sustainable financial foundation."
This emphasis on increased financial independence was also reflected in an Aug. 29 statement from College President Taylor Reveley to faculty and staff regarding the budget cuts.
"As you know, we have made great progress over the past several years in building a new financial future for the university, one much less dependent on state support than in years past," Reveley said in a statement. "This has included adopting the William & Mary Promise … It also includes materially enhancing our capacity to raise philanthropic support for William & Mary, while working on campus to find new ways to cut costs or reduce their increase as we simultaneously add faculty, staff, and operating funds to recognize the impact of enrollment growth and strengthen international, career service, and other programs."
In his statement, Reveley said that the William and Mary Promise would ultimately result in increased in-state tuition revenue and merit-based raises for faculty and staff.
"Overall, I would say that budget cuts of this magnitude are never easy, especially cuts in the middle of the academic year," Whitson said. "But, as [President Reveley] said, we don't anticipate they will require jarring or major adjustments. No mid-year tuition increases, for example, are planned. As Sam [Jones] told the Board, we'll look at one-time cuts for this current fiscal year that will have a minimal impact — this could mean delaying some equipment purchases or slowing down hiring a bit. For next year's budget, we'll take a look at base cuts to the operating budget and those will be included in the budget presented to the Board in April."
Whitson said that the College is actively working on achieving a more "sustainable financial foundation" due to the projected decrease in state funding.
Vice President for Finance Sam Jones said that he is optimistic about the College's outlook, despite the cuts.
"Currently, we anticipate a $2.3 million reduction in state support for this year which carries forward into next year," Jones said in an email. "While this reduction is significant, the College will still move forward with implementing key elements of its strategic plan including competitive salaries for faculty and staff and need-based student financial aid."
Jones also said the cuts could have a negative impact on the College's rate of new investment. Despite that affect, he said the school will continue to protect academics. However, College chapter president of Virginia 21, a Richmond-based student advocacy group, Jakob Stalnaker '16 expressed his concern over the budget cuts.
"These cuts in higher education have the potential to decrease financial aid and increase the cost of tuition in the coming years," Stalnaker said in an email. "We students have to make our voices heard by contacting our elected officials and registering to vote; otherwise, nothing will change."